Customized Payroll Taxes/Deductions in ezPaycheck Software
7
customized deductions/taxes to handle 401K, insurance, SDI, local taxes, child support, advance pay and more. You can also specify the before tax or after tax option easily.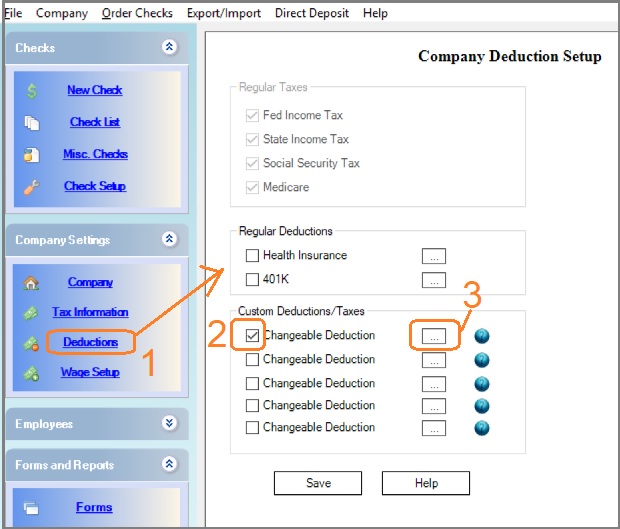 From the Company Deduction Setup Screen, you can
1. Select/deselect the deductions.
2. Add customized deductions/taxes if needed.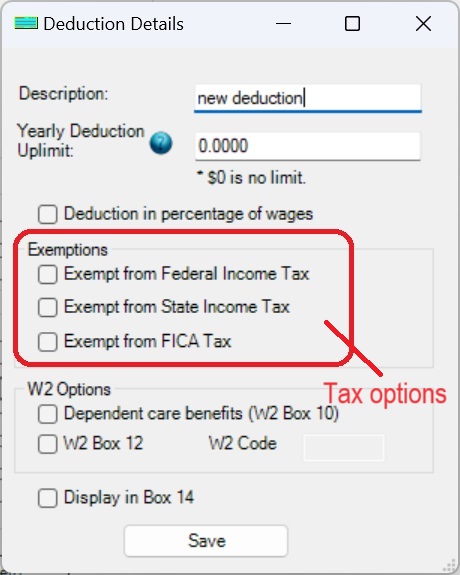 ---
---

ezPaycheck payroll software has been trusted by thousands of successful businesses for more than one decade. It helps you process payroll taxes, print paychecks and file tax forms easily and smoothly.

If you have not installed this software, you can download and try it free for 30 days with no obligation and no credit card needed. This paycheck software is compatible with Windows 10, 8.1, 8, 7, 2003 and Vista systems.

ezPaycheck 2018 & 2019 Bundle Special Offer $129 (Get 2019 version at $30 if you purchase ezPaycheck 2018 at regular price today)

No monthly fee. No hidden cost.


---