Payroll Reports - ezPaycheck Payroll Software Guide
Report Options Screen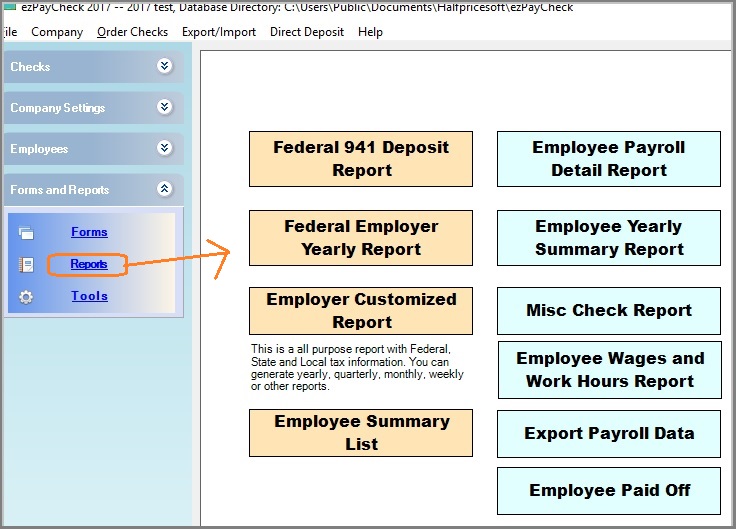 (Click image to enlarge)
Federal 941 Deposit Report
This report will generate the tax data for 941 deposit. Learn more about
How to deposit 941 federal tax payments using EFTPS site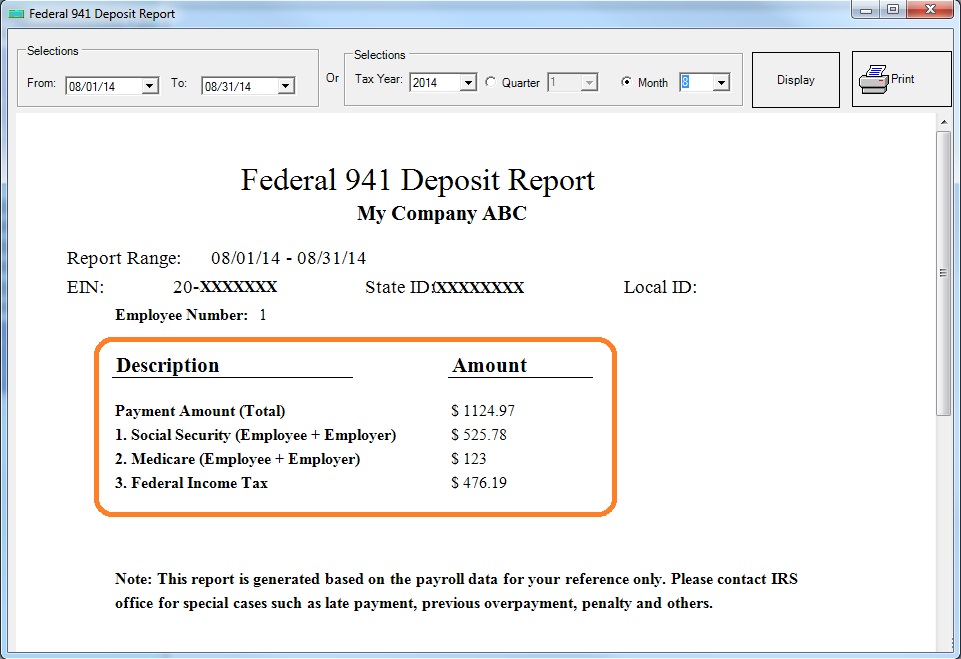 Federal Employer Yearly Repor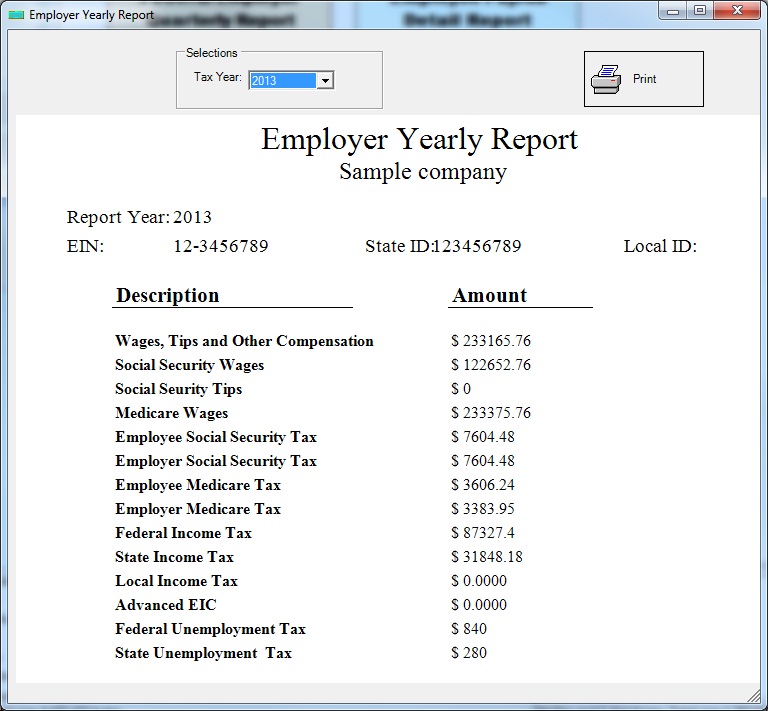 Employer Customized Report
This is most common used report. You can find summary information of gross payment, federal tax, state tax and other taxes and deductions.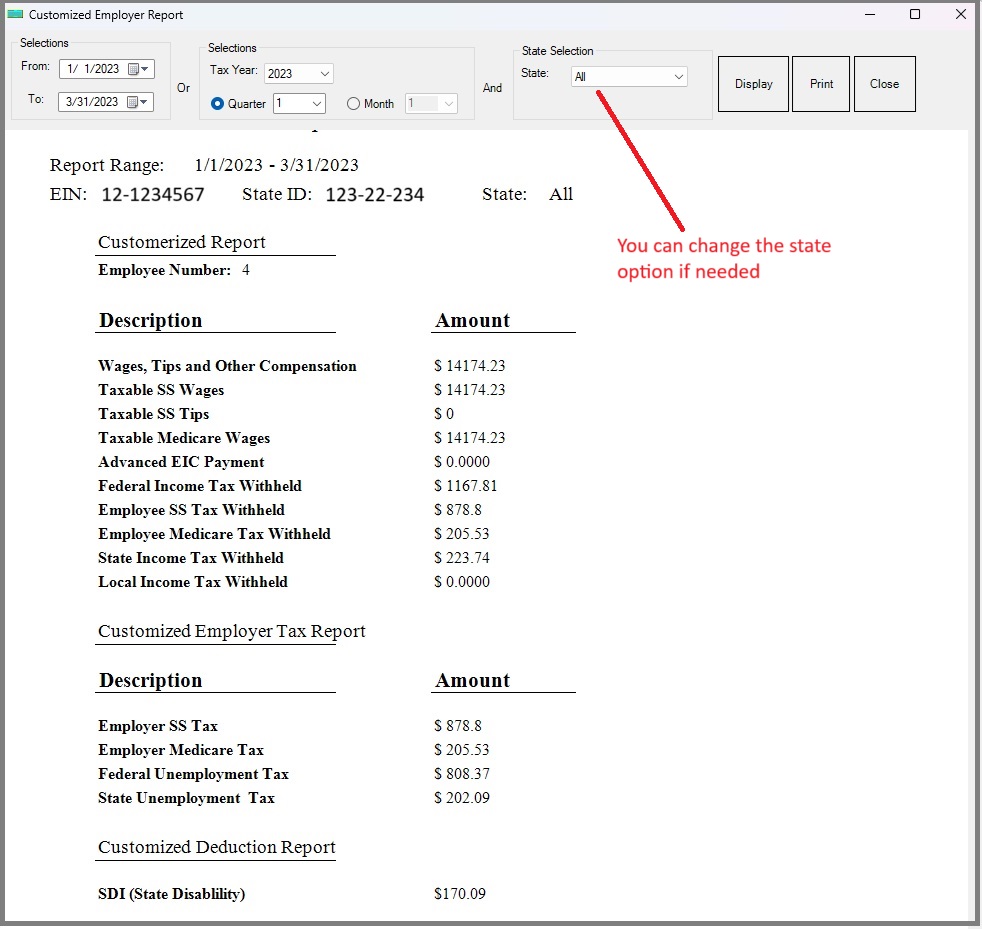 Export Payroll Data to .csv File
You can export payroll data into .csv file and view it with MS Excel. You can import the data into other system or generate the reports yourself.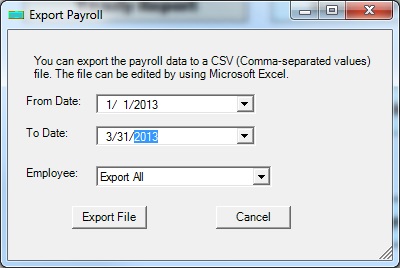 Employee Payroll Detail Report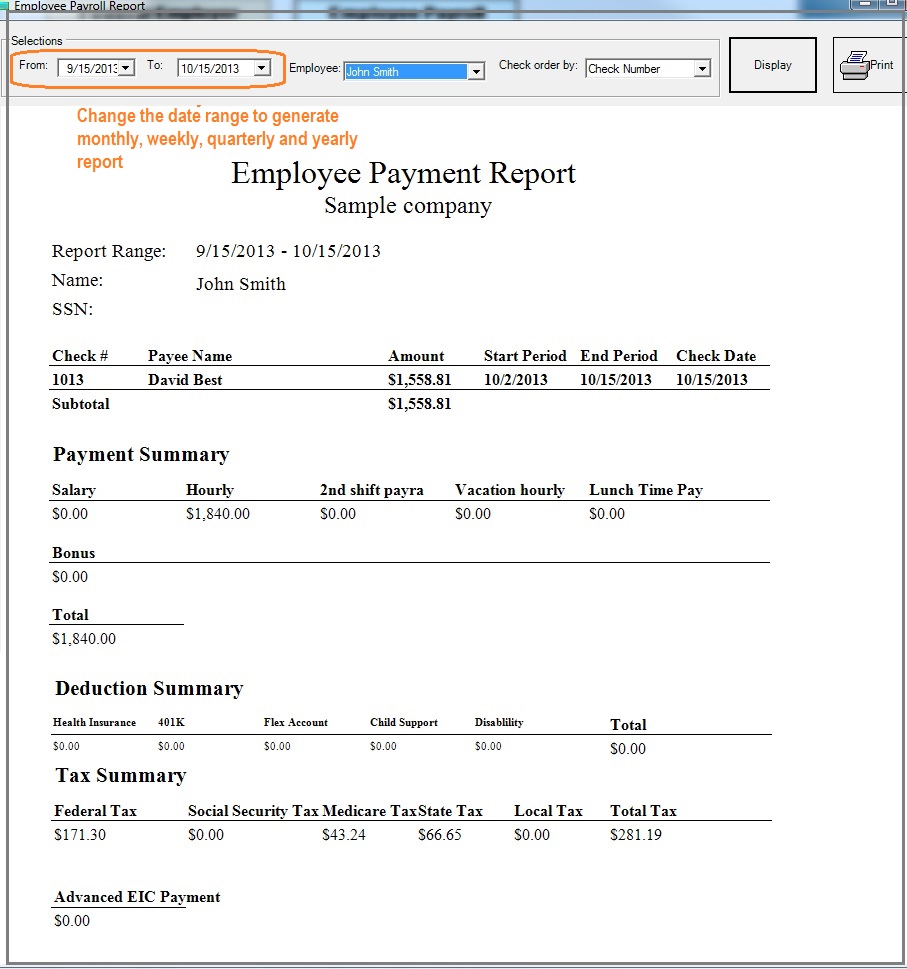 Employee Yearly Summary Report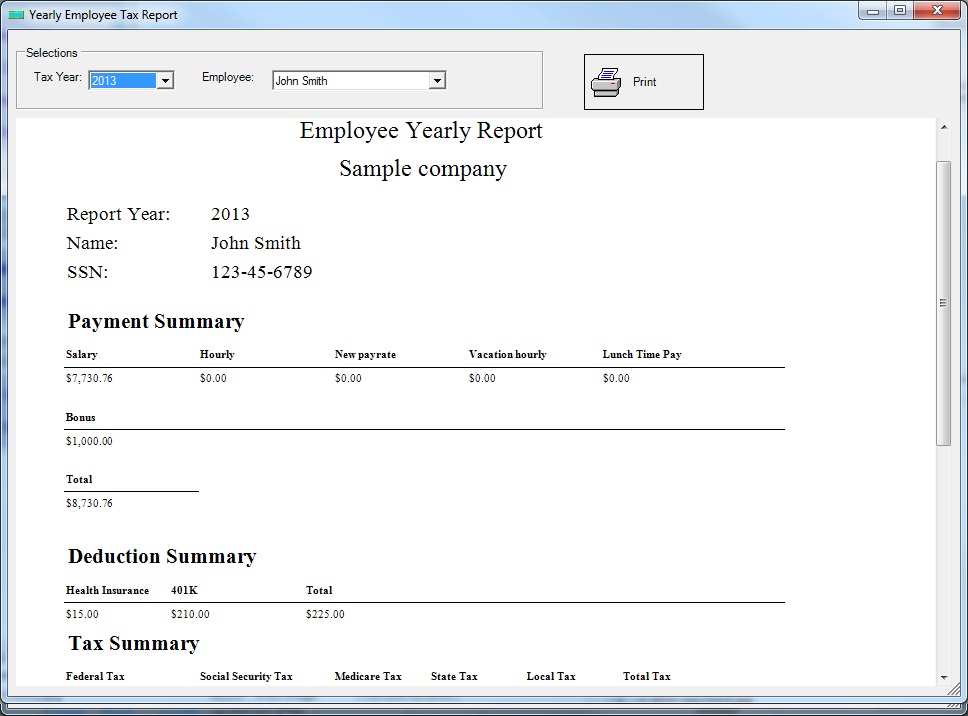 Misc Check Report
Show the MISC checks for employee reimbursements and vendor bills.
Employee Wages and Work Hours Report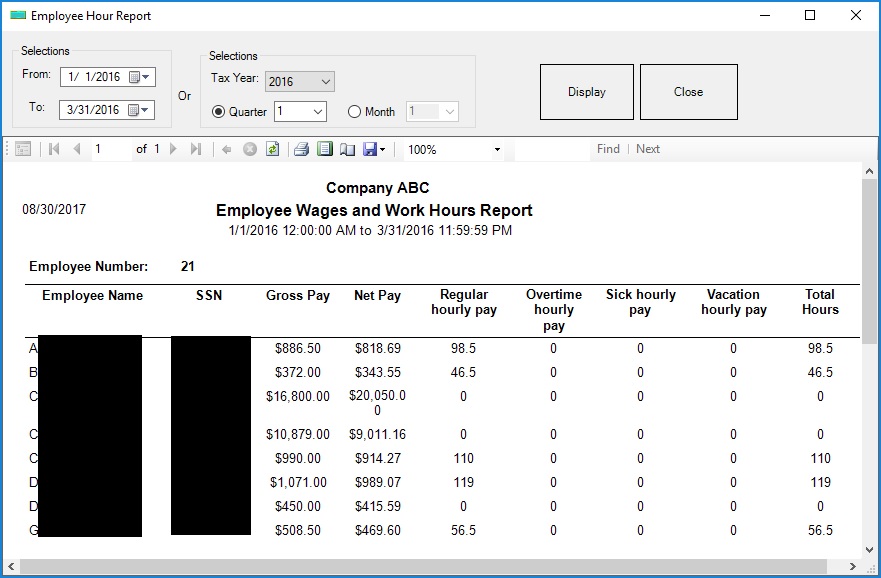 Employee Paid Off
Show employee PTO (vacation, sick hours) information.
---
---

ezPaycheck payroll software has been trusted by thousands of successful businesses for more than one decade. It helps you process payroll taxes, print paychecks and file tax forms easily and smoothly.

If you have not installed this software, you can download and try it free for 30 days with no obligation and no credit card needed. This paycheck software is compatible with Windows 10, 8.1, 8, 7, 2003 and Vista systems.

ezPaycheck 2018 & 2019 Bundle Special Offer $129 (Get 2019 version at $30 if you purchase ezPaycheck 2018 at regular price today)

No monthly fee. No hidden cost.


---