ezW2: How to print W2 and 1099 forms for QuickBooks
- ezW2 can print ALL W-2 forms (copy A, B, C, D, 1 and 2) and W-3 forms on plain paper. The black and white substitute forms of W-2 Copy A and W-3 are SSA-approved (Vendor ID: 1335).
- ezW2 can print W2 recipeint copies in 4-up formats. It can also print 2 red forms on the same sheet.
- ezW2 can print 1099 misc forms Copy 1, 2, B and C on white paper. IRS does not certify the substitute forms right now. You need to use the red-ink forms for 1099 MISC copy A and 1096.
- ezW2 also supports PDF and efile features.
---
ezW2 software can prepare, print and efile forms W2, W3, 1096-misc and 1099.

ezW2 2018 Is Available for the 2018-2019 Tax Season!

Please feel free to test drive with no cost and no obligation before purchasing it. This W2 1099 software is compatible with Windows 10, 8.1, 8, 7, Vista and other Windows computers.


---
1. Start QuickBooks
2. Export Employee List
You can click top menu "Employees" then "Employee Center" to view employee list screen


Click menu "Excel" then select "Export Employee List" from dropdown.


Save export file in .csv format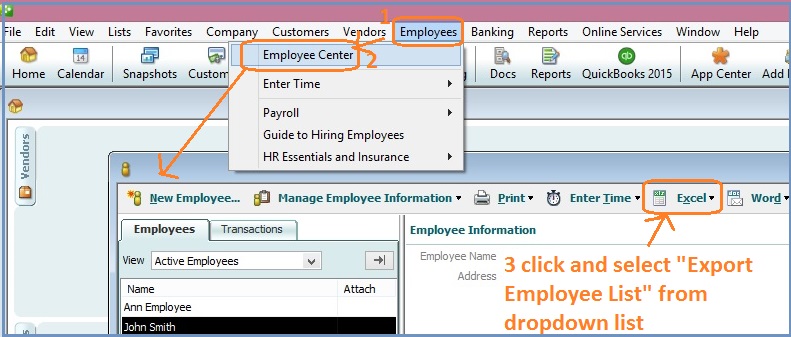 Click to view larger image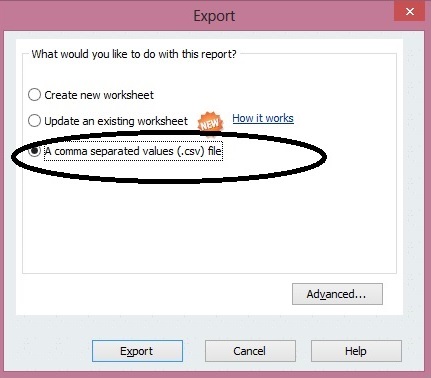 3. Open the .csv file with MS Excel application and edit it if needed
4. Import Data into ezW2 to print or efile tax forms
If you need to print W2 form, please check this link

ezW2: How to import W2 data and file tax form - with sample data file
(Available with Enterprise version and Multiple-user version)
If you need to print 1099-misc form, please check this link

ezW2: How to import 1099 data and file tax form, with sample data file
(Available with Enterprise version and Multiple-user version)
---
Related Links
How to print Form W3
1099-misc, 1096
How to print Form 1096
W2C, W3c
- Learn more about W2C and W3C


More Forms
- Learn more about 1099s Software (1099A, 1099B, 1099C, 1099CAP, 1099DIV, 1099G, 1099H, 1099INT, 1099LTC, 1099MISC, 1099OID, 1099PATR, 1099Q, 1099R, 1099S, 1099SA)

- Learn more about 1098s software (1098, 1098C, 1098E, 1098 T) software

- Learn more about 5498s(5498, 5498ESA, 5498SA) software

- Learn more about W2G, 1097BTC, 8935, 3921, 3922 software