ezCheckPrinting: How to Register License
Step 1: Start ezCheckPrinting
Once you have installed ezCheckPrinting, a desktop shortcut will be created. You can click it to run ezCheckPrinting.

Step 2: Register license: copy and paste the key code including dashes ("-")
You will see the key code pop up message when you start ezCheckPrinting payroll software if you have not registered the key code. After you have registered the key code, you will not see this popup.
How to copy and paste
Double-click on the text you want to copy, or highlight it. With the text highlighted, press Ctrl + C to copy. Move your cursor to the appropriate location and press Ctrl + V to paste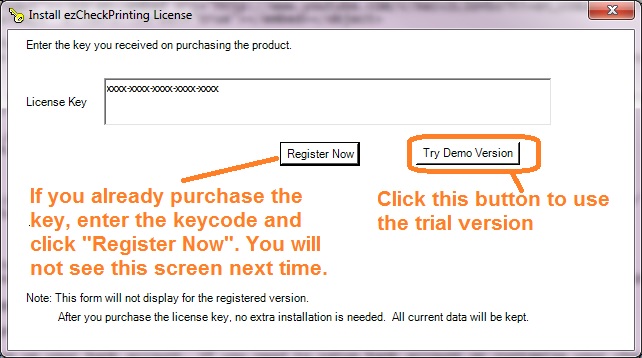 Troubleshooting
ezCheckPrinting License Issue and Solution
---
Related Links: