Obtain a Transmitter Control Code (TCC)
Download IRS form 4419.
Fill out the form.
Fax the form to 877-477-0572.
Or mail it to:
Internal Revenue Service
Enterprise Computing Center -Martinsburg
Information Reporting Program
230 Murall Drive
Kearneysville, WV 25430

Keep form 4419 for your record.
Create File
After filled out the required efile information, click "Create File" button to create the and save 1099 efile. You can choose any file name.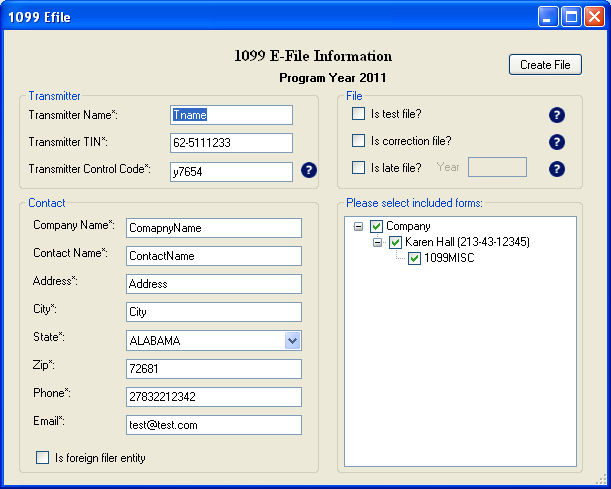 Uploading your file
Go to:
Fire.Irs.gov
If you have an account, click "Log On" otherwise, click "Create New Account" and follow the instruction.
Check your file status
It is your responsibility to check the IRS file submit status after your efile. In 1 or 2 days, log back on Fire.IRS.gov.
---
Copyright ©2007-2012, Halfpricesoft.com All Rights Reserved