ezCheckPrinting: How to Print Checks on Blank Stock
Can I print checks on blank stock?
Yes. you can. You will need the check software, blank stock and laser(or MICR) printer.
With
ezCheckPrinting software
, you can print the professional check with logo and MICR encoding on blank stock easily in house. This feature eliminates the needs of expensive pre-printed checks.
Steps to print checks on blank stock:
Step 1: Setup ezCheckPrinting to use blank stock
- Start ezCheckPrinting application
- Click the top menu "Settings->Check setup" to open check setup screen
- Check the option "Use Blank Check Stock" to print checks from blank stock
- Click the UPDATE button to save your changes.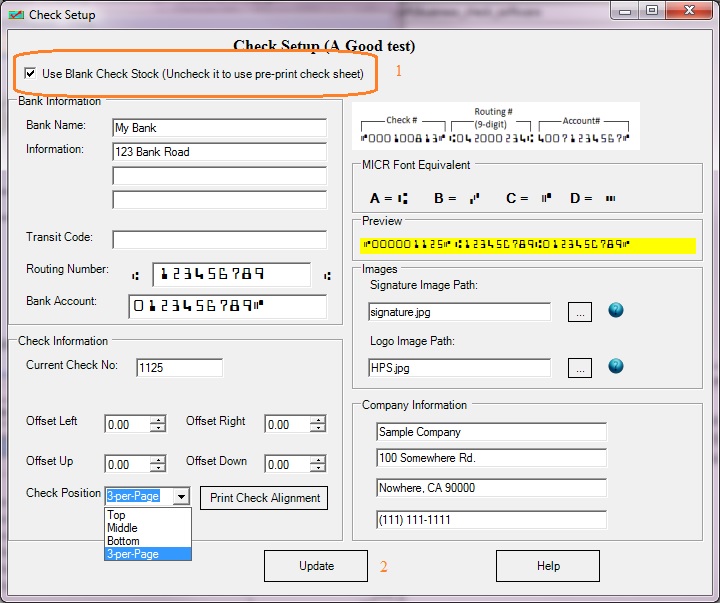 Step 2: Add a new check and print it
Go back to the main page. Click the New button to add a check. Select this check from the check list and click the
Print
button to print your check. When USE BLANK STOCK options is checked, ezCheckPrinting check writer will write MICR Encoding, bank information, lines and labels and check data on check paper.
2.1 Add a check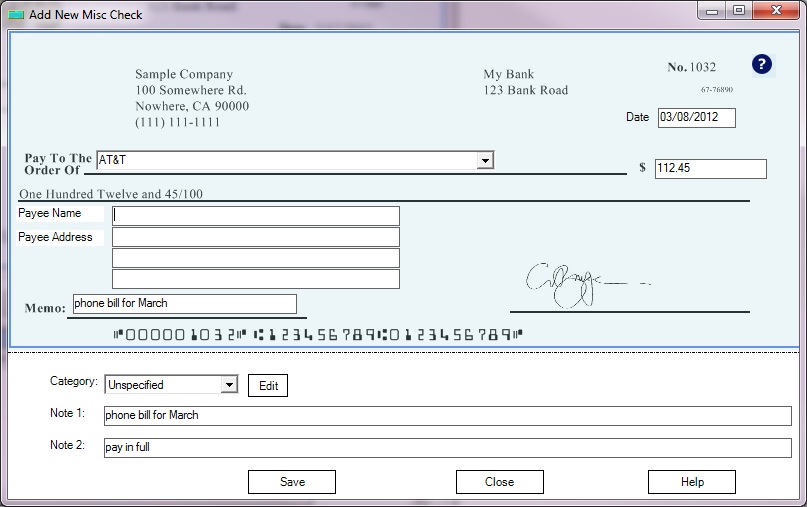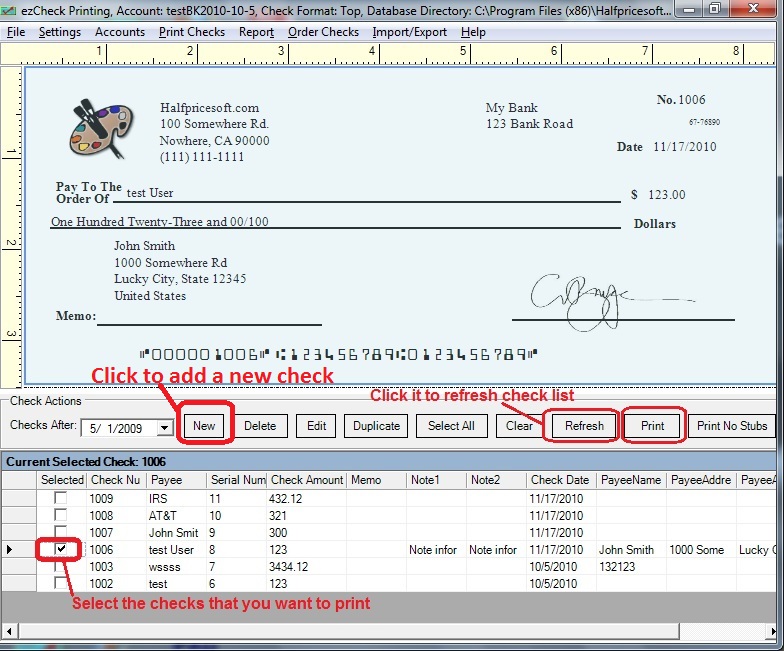 2.2 Preview checks on screen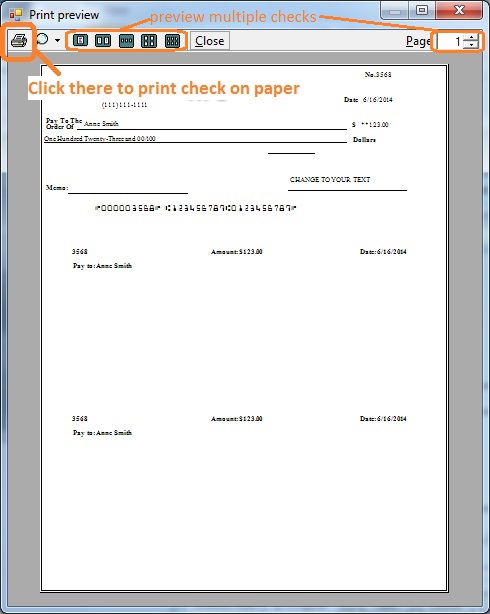 2.3 Print check on paper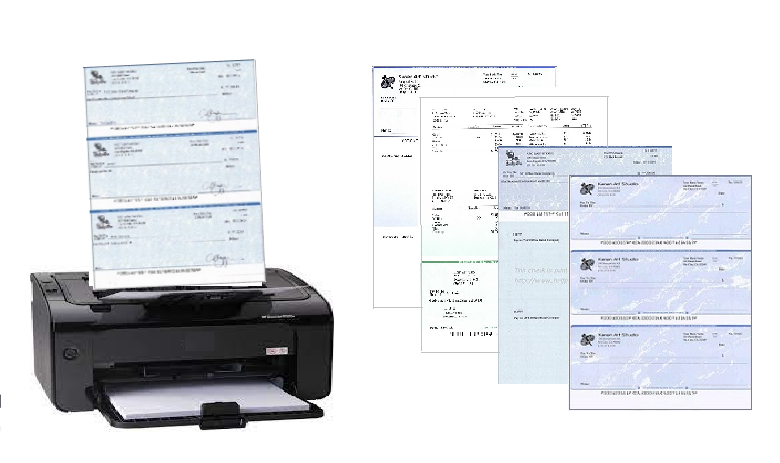 More information
---
ezCheckPrinting allows customers to design and print professional checks with MICR encoding and logo on blank stock. You can use it as stand-alone computer check writer, you can also use it with QuickBooks, Quicken and other software.

If you have not installed this software, you can download and try it free with no obligation and no credit card needed.

ezCheckPrinting software is is available for both Windows and Mac computers.


---
Related Links: