ACA ez1095 Software: How to efile correction forms for 1095-B
---
ez1095 software can prepare, print and e-file forms 1095-B, 1094-B, 1095-C and 1094-C ACA forms. You are welcome to download the trial version for free, with no registration needed and no obligation.

ez1095 2020 is available for 2021 tax season!

This ACA form 1095 printing software is compatible with Windows 10, 8.1, 8, 7, Vista and other Windows system, 32-bit or 64-bit.


---
Who can use ez1095 software to eFile 1095-B correction forms
Both ez1095 current users and new users can file 1095B correction with ez1095 software.
- If you efiled original 1095B and 1094B form with ez1095 software before, you can use ez1095 software to efile the correction form for 1095B correction.
You should use the same database file inside ez1095 software. Do not delete and add forms!
- If you filed 1095B and 1094B with other application,
ez1095 can import the form data from the orginal efile document
.
---
Step 1: As a precaution, back up your orginal file first
If you did not backup data before , you can start ez1095 software then click the top menu "Company Management->Backup Current Company".
Step 2: IRS Instructions
If you are not familiar with correction, you can learn more information here.
IRS guide: page 5,
Corrected Form 1095-B
https://www.irs.gov/pub/irs-pdf/i109495b.pdf
Step 3: Edit and file 1095B correction forms
(1) Create a new file folder for 1095-B efile document
ie: you can add a folder under C driver
C:/1095B correction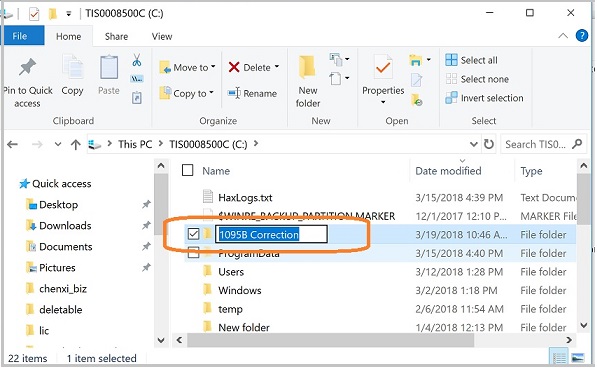 (2) Open 1095B form, update form information, check the "Corrected" box and save your data.
Fully complete Form 1095-B and enter an "X" in the CORRECTED checkbox.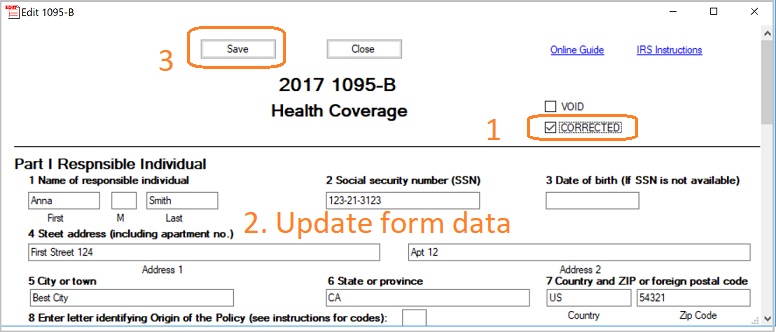 (3) Fill in 1094B Form
File a Form 1094-B Transmittal with the corrected Forms 1095-B. (Do not file a corrected Form 1094-B.)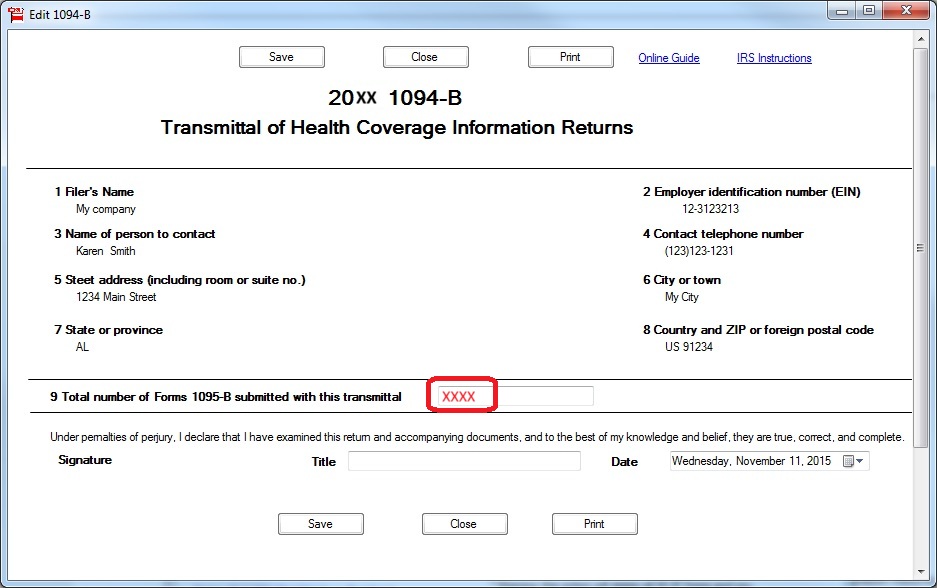 (4) Generate the efile document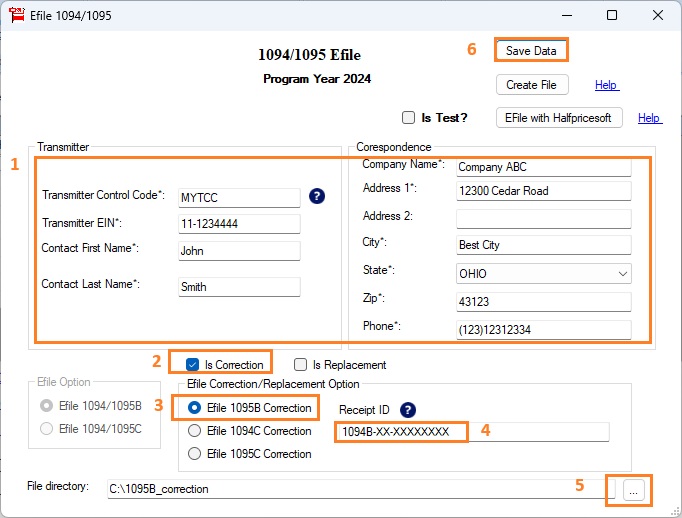 (5) Submit files to IRS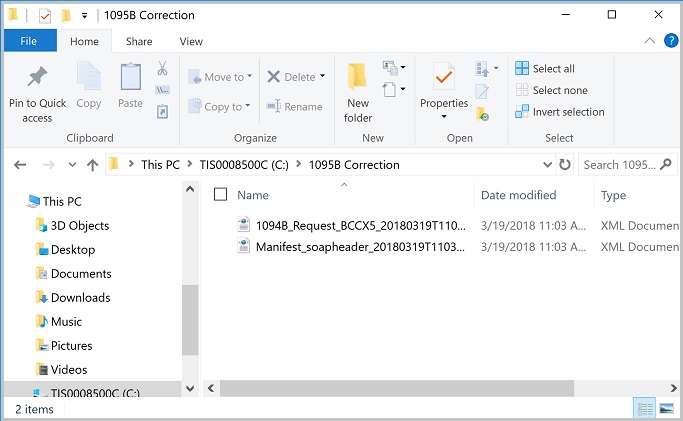 ---
Related Links
Other Forms