ez1095 ACA Software: How to Read IRS Error Description File
If you submitted ACA XML files with errors, you will see this "Ack_1094_xxxxxxxxxxxx.xml". Here is guide about how to read the file and fix the error.
Step 1: Open this error description file, find the record ID and error description

Step 2: Open your ACA efile document and find the employee name by the record ID
Step 3: Fix the 1095 form error for this employee.
3.1 Start ez1095 software, open 1095C form list, find the employee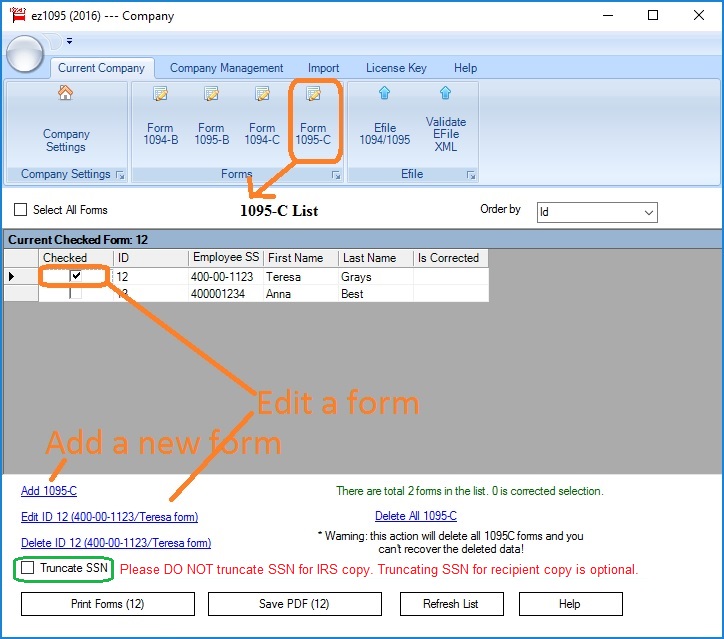 3.2 Edit form and fix the error.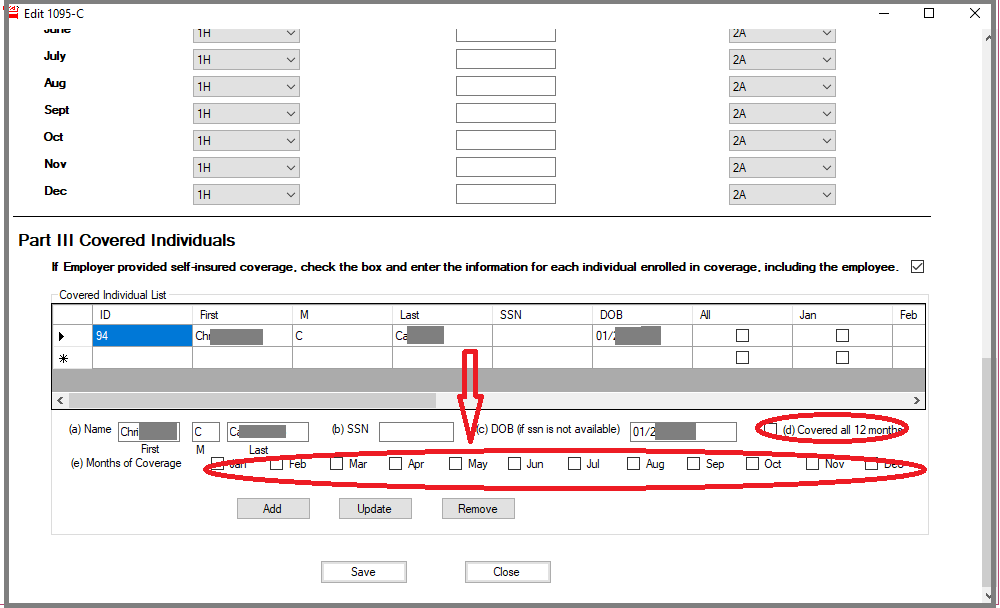 Step 4: Generate the new efile XML documents, validate it and submit to IRS.
Related Links
---



From $295

Securely File 1095 & 1094 ACA Forms In-House

With ez1095 software, you can prepare, print, PDF print and e-file forms unlimited 1095-B, 1094-B, 1095-C and 1094-C ACA forms easily.

For 2016 to 2024 tax seasons. For both federal and states.

Try free DEMO version with no obligation today!

ez1095 is compatible with Windows 11, 10, 8.1, 8, 7, and other Windows system, 32-bit or 64-bit.


---