Simple, Reliable and Affordable
Payroll Tax Solutions for Small Businesses and Non-profits


Business Version Check Writing and Printing Software
Print UNLIMITED professional bank checks in house with company logo and signature
Trusted by thousands of users
prints checks from blank check stock or pre-printed check
compatible with ezPaycheck, Quicken, QuickBooks or Microsoft Money
Special offers on FREE license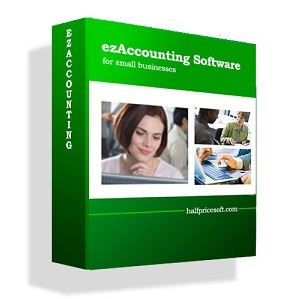 Small Business Accounting Software with Payroll Features
ezAccounting is the right in house accounting solution for small businesses needing to document and report on incoming and outgoing cash flow including sales, receipts, payments and purchases. It also supports payroll processing and tax form printing.
30 days free trial version is available for new customers

QuickBooks/Quicken Printer

Print QuickBooks/Quicken Checks on Blank Stock in One Step
No pre-printed check needed. QuickBooks users can print checks easily on blank stock.
Support Unlimited Bank Accounts and business checks

Suppport QuickBooks desktop, network and online version

Print Both Checks and stubs

Special offers on FREE license


Fast W-2 & 1099 Preparing, Importing and Printing Solution.
Form W-2s, W-3
Form 1099s, 1098s, 5498s
Form 1099-misc 1096
Form 1095 & 1094
Form W-2c and W-3c
Go green with PDF Printing & eFile
Free TrialPay offers of red-ink forms
Try ezW2 Software
Try ez1099 Software
Try ez1095 Software

Federal W2, W3, 1099s, 1096 tax forms
Free Offers Available

Personal Check Design and Printing Solution
TrialPay Special Offer: Free!
Personalize your check with logo
Print checks from blank paper or pre-printed checks
Design and Print pre-printed blank check
Free offer of full version available
Web site and all contents Copyright Halfpricesoft.com 2005 - 2016, All rights reserved.