How to Add EPC Code "6" for RCC in ezCheckDraft Software
Any business can create a
check draft
(also called bank cheque, draft check, remotely created check, demand check or bank draft). A regular check is created by the account holder, and signed (authorized) by the account holder. A check draft is created by the merchant, and the signature is not required. The account holder must authorize the merchant to create a check draft.
Some bank requires a
Remote Check Clearing Identifier
(RCCI) in the MICR line on draft check. This RCCI is the number "6", placed directly in front of the first transit symbol.
You can call your bank directly to check if they require this EPC-6 code.
Here is guide about how to enable EPC-6 for RCC.
---
ezCheckDraft allows customers to design and print bank draft checks with MICR encoding on blank stock in house to receive payment via fax, phone and internet quickly.

If you have not installed this software, you can download and try it free with no obligation and no credit card needed.

This check printing software is compatible with Windows 10, 8.1, 8, 7, Vista and Apple Mac systems.


---
Step 1: Start ezCheckDraft software
You double click the desktop icon to start this application.

Step 2: Set up your account and check the option of EPC "6" for RCC
Click the top menu "Settings->check setup" to open the check setup page. (You can skip this step for test drive or if you have already set up your account.)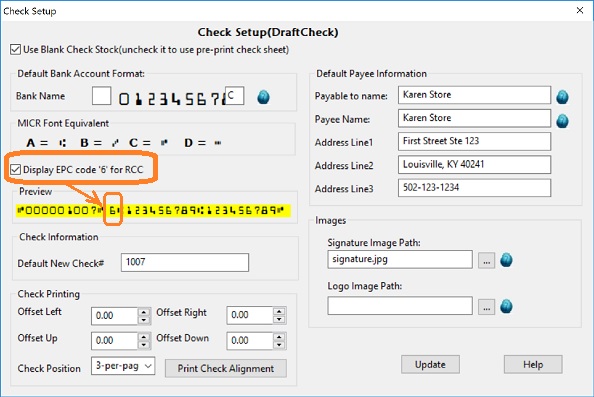 Step 3: Add new check
Go back to the main page. Click the New button to add a check. Select this check from the check list and click the Print button to print your check.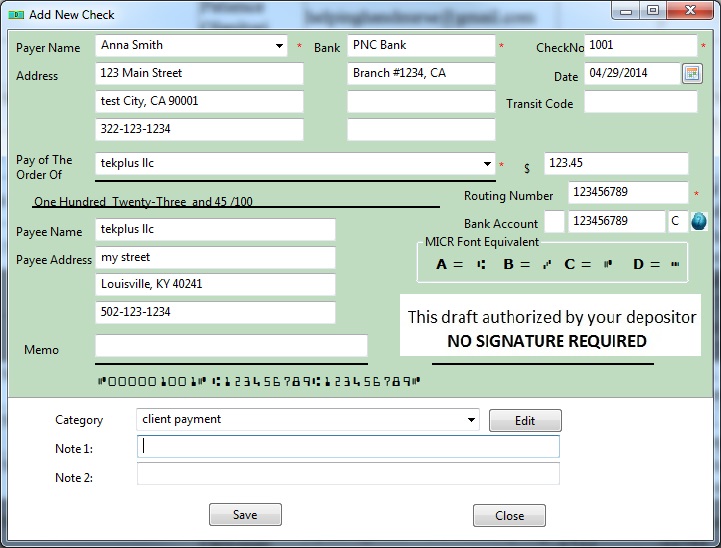 Step 4: Preveiw and print checks
select the check(s) from list and click the PRINT button to preview/print checks.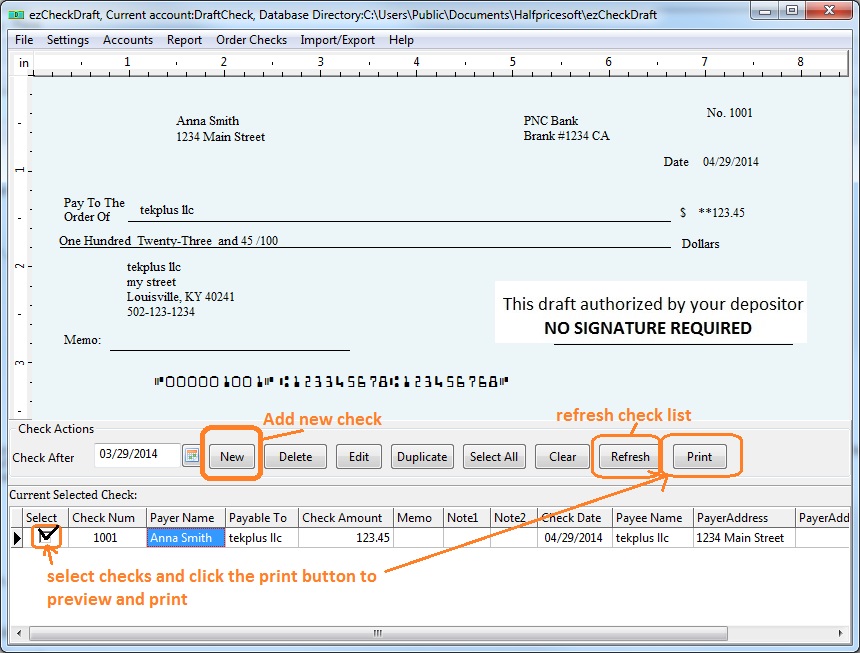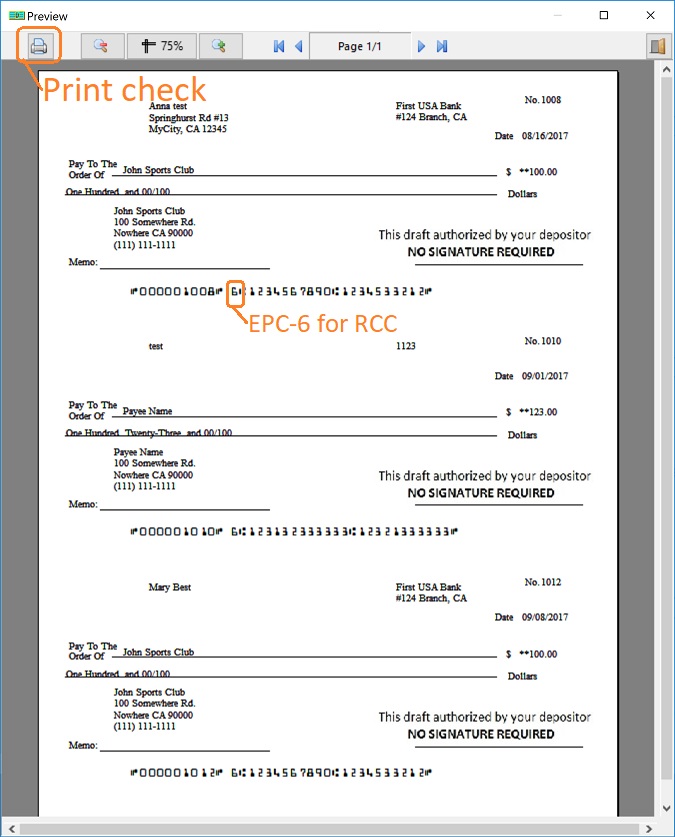 Step 5: Print recurring checks (optional)
Related Links
Quick Start Guide
How multiple users can share the same account to print bank drafts
How to print 3 checks on the same sheet
How to print bank draft with check-on-top format
How to print monthly recurring bank drafts
How to print EPC-6 code for RCC
Sample Check
How to accept check by phone
How to accept check by fax
How to accept check by internet