You are welcome to try ezCheckPrinting for free. No obligation. No credit card needed. The download trial version will print TRIAL image on checks. You need to purchase and enter the license key to remove it.
---
Steps to download and install ezCheckPrinting Software

if your computer has higher security settings, click this video to see more details.
Step 1: Click the blue "DOWNLOAD NOW" button above and save update package to a local folder.
If your computer has higher security settings, please save this installation package to the local folder and start the installation process from your local computer.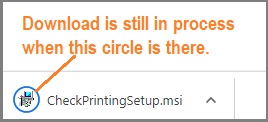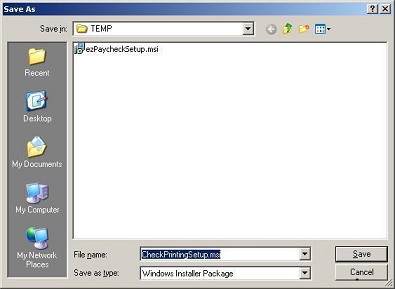 Step 2: After download completes, click
Run
button to start installation process.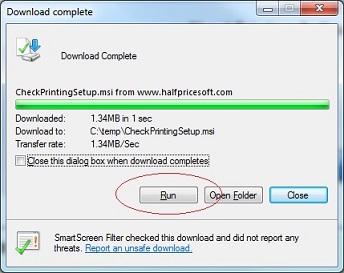 Step 3: start this installation.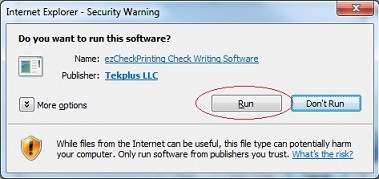 Our software can run on Windows 10, 8.1, 7, Vista and other Windows computers.
You may see such message ".net framework version x.x is required" if .net framework is disabled or not installed on your machine.
Please follow this guide to enable .net framework or install .net framework
Step 4: Following the instructions on screen to continue installation. After installation is completed, the shortcut will be created on your screen.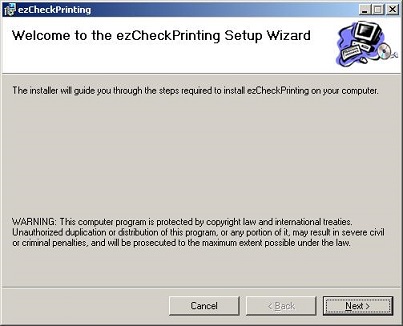 Step 5: Restart your machine to finish the installation.
We suggest user restart computer after installation. Otherwise, the font on your check may not display correctly.
Step 6: If you already purchased the key, you can start ezCheckPrinting and click the Top Menu "Help->Input License key" to finish the registration.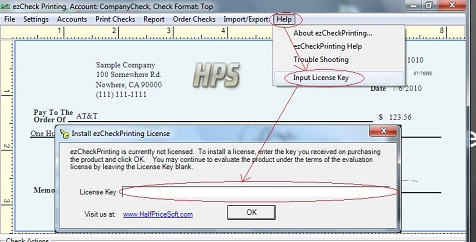 Quick Start Guide
If you are a new client, please follow the quick start guide to set up ezCheckPrinting step by step.

How to set up account and print checks
Trouble Shooting
ezCheckPrinting installation issues and solutions
---
Related Links:


---
A LOT OF EZCHECKPRINTING USERS ALSO LIKE