How to Handle Employee Overtime Payment
EzTimeSheet employee timeclock simplifies employee attendance tracking. As an administrator, you can approve overtime hours manually.
Step 1: Log in as administrator
You need to make sure you have specified the overtime pay for this employee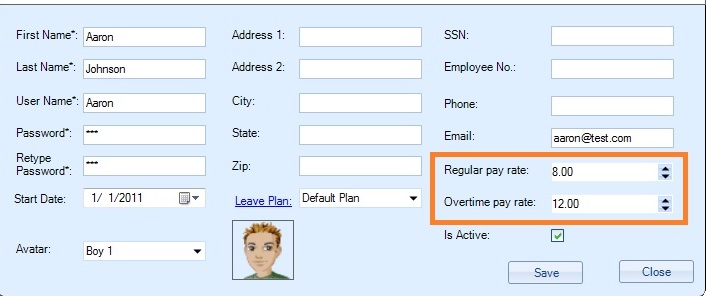 Step 2: View TimeSheet
Step 3: Add/Edit the timesheet entry and enter overtime amount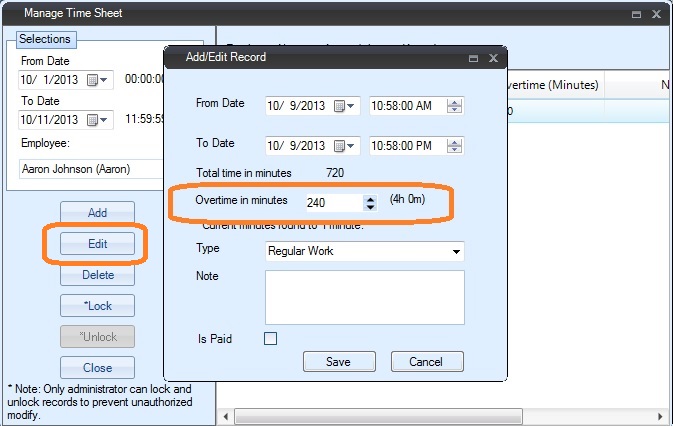 When you generate the Employee Time Earning Summary Report, you will see regualr pay and overtime pay there.

---
Related Links: