PC Time Clock: ezTimeSheet Software Free Download
(Click here to view
feature list
)
For Microsft Windows
File Name
: ezTimeSheetSetup.msi
Size
: 4.55 MB
Version:
2.0.13
Date Published
: 1/2/2019
Please read
End User Agreement
here
Our software can run on Windows 11, 10, 8, 7, Vista and other Windows computers.
You may see such message ".net framework version x.x is required" if .net framework is disabled or not installed on your computer.
Please follow this guide to enable .net framework or install .net framework


Have questions? Please scroll down to view
STEP BY STEP GUIDE
below or
contact us
.
---
---
Instructions
1. You need to login as administrator of local machine.
2. If you machine has higher security settings, you may need to save this installation package to the local machine first. (See step 1)
3. You can also download ezTimeSheet from Download.com
4. Please feel free to contact us if you need any help.
---
Steps
Step 1: Click download link and save time sheet software to your local machine.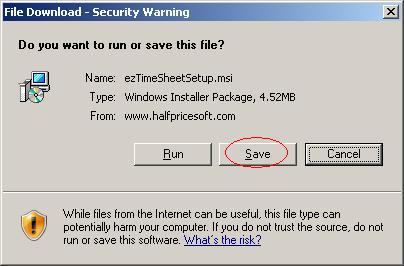 Step 2: After download completes, click
Run
button to start installation process.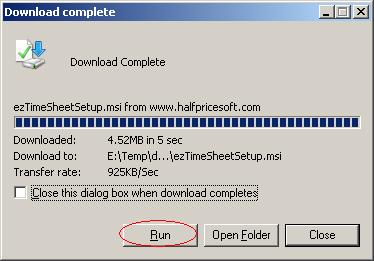 step 3: start this installation.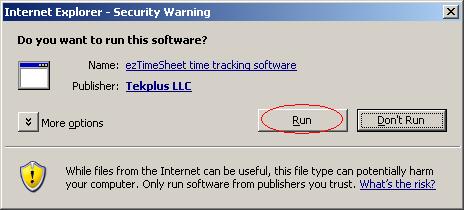 step 4: Following the instructions on screen to continue installation. After installation is completed, the shortcut will be created on your screen.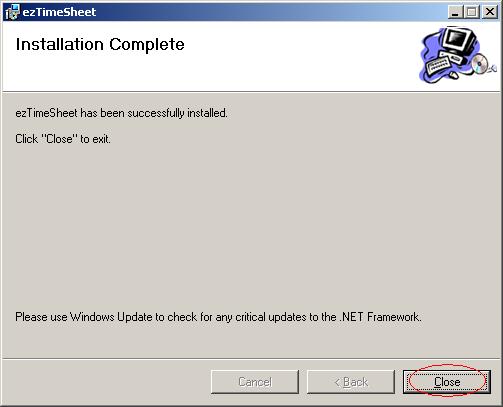 The shortcut in desktop of the ezTimeSheet software.

Related Links: