Vacation, PTO and Sick Leave Accrual
ezTimeSheet employee timeclock simplifies vacation, sick and leave time management. You can set up a leave plan based on Fixed Rate weekly, hours worked and
manually
. Here is step by step guide on set up leave plan for vacation, PTO and sick Leave accrual by hours worked.
Case Study: EmployeeXYZ will get 2 hours vacation time for every 40 hours worked.
HR manage can set up leave plan and assign the leave plan this employee. EzTimeSheet will accrue the vacation hours automatically.
Step 1: Start ezTimeSheet and login as administrator


Step 3: Click the "Add Plan" button to add new vacation plan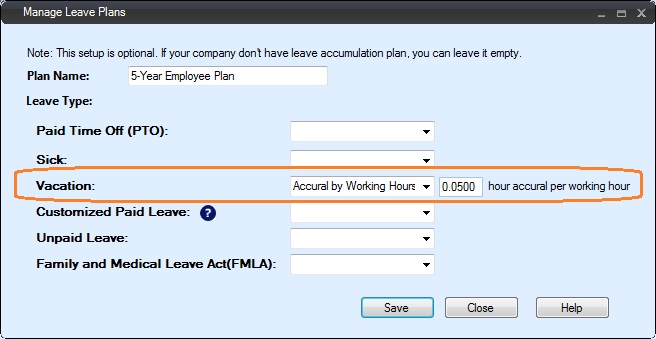 (Click image to enlarge)


---
Related Links: