ezAccounting Guide: Get Paid - Manage Customers, Products and Sales
ezAccounting
->
Quick Start Guide
-> Get Paid
ezAccounting software
makes it easy to track sales and get paid faster. Here is guide on how to manage products, customers, sales, quote, estimate, invoice, receipt and payments
---
1. Manage Products
You can click the top menu "Sales/Customer", then sub menu "Product List" to view product list module. You can add and edit product(s) from this module.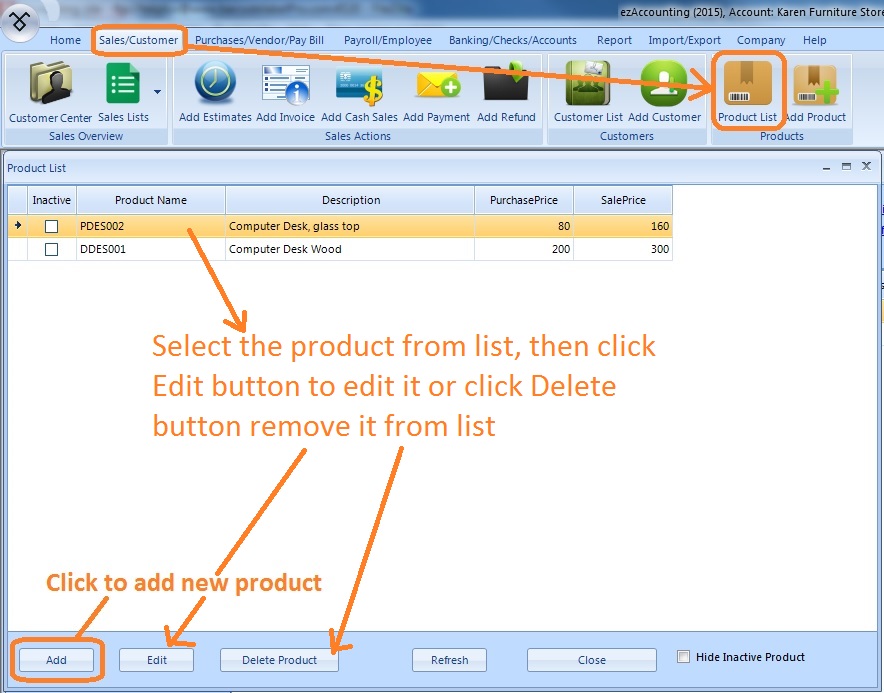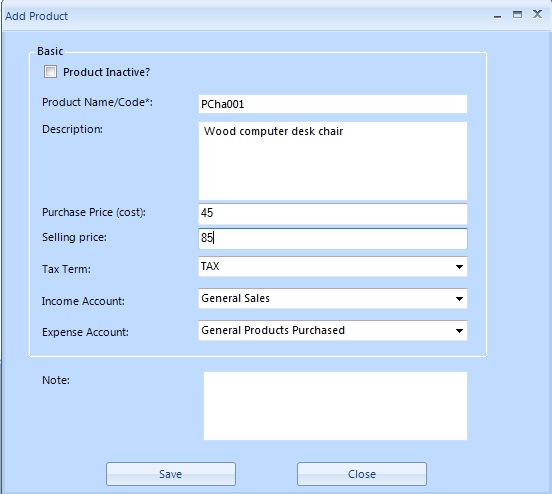 2. Set up Sales Tax Information (optional)
You can click the top "Company" tab, then click the sub menu "Setting List->Tax Code" to view the sales tax set up. If you do not collect sales taxes, you can skip this step.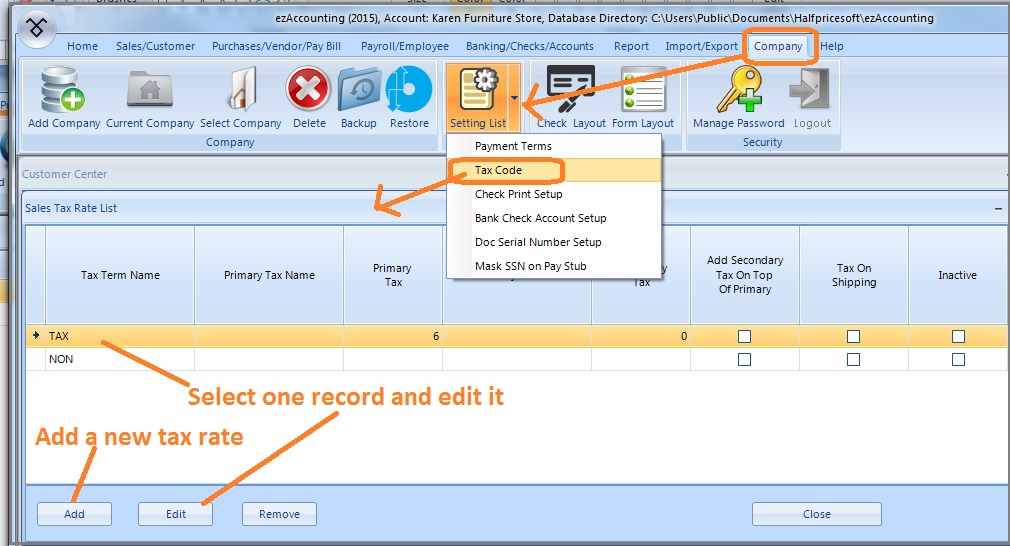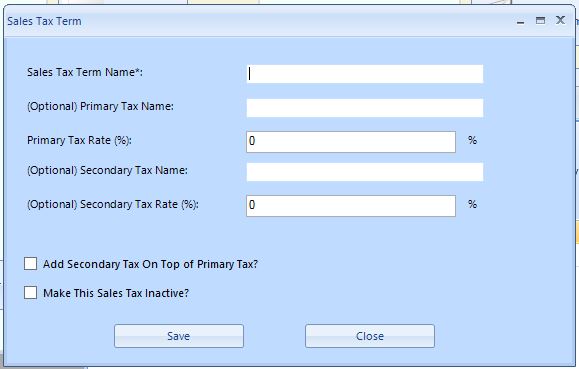 (Click image to enlarge)
- ezAccounting supports two level of sales taxes.
- Click the
Save
button to save your changes
3. Manage Customers and Sales.