ezAccounting Guide: Get Paid

Part 2: Manage Customers, Products and Sales

<<
Previous Step: Set up Company
Next Step: Manage Venors and Track Expenses
>>
ezAccounting software
makes it easy to track sales and get paid faster. Here is guide on how to manage products, customers, sales, quote, estimate, invoice, receipt and payments
---
1. Manage Products
You can click the top menu "Sales/Customer", then sub menu "Product List" to view product list module. You can add and edit product(s) from this module.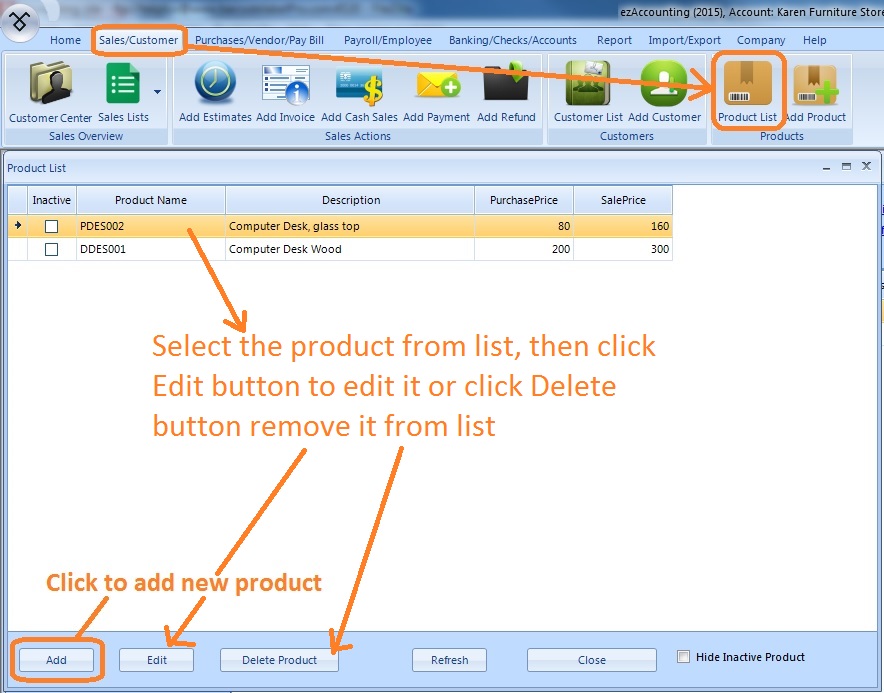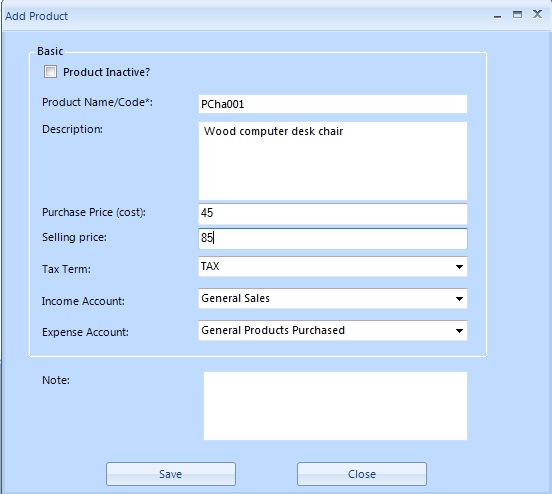 2. Set up Sales Tax Information (optional)
You can click the top "Company" tab, then click the sub menu "Setting List->Tax Code" to view the sales tax set up. If you do not collect sales taxes, you can skip this step.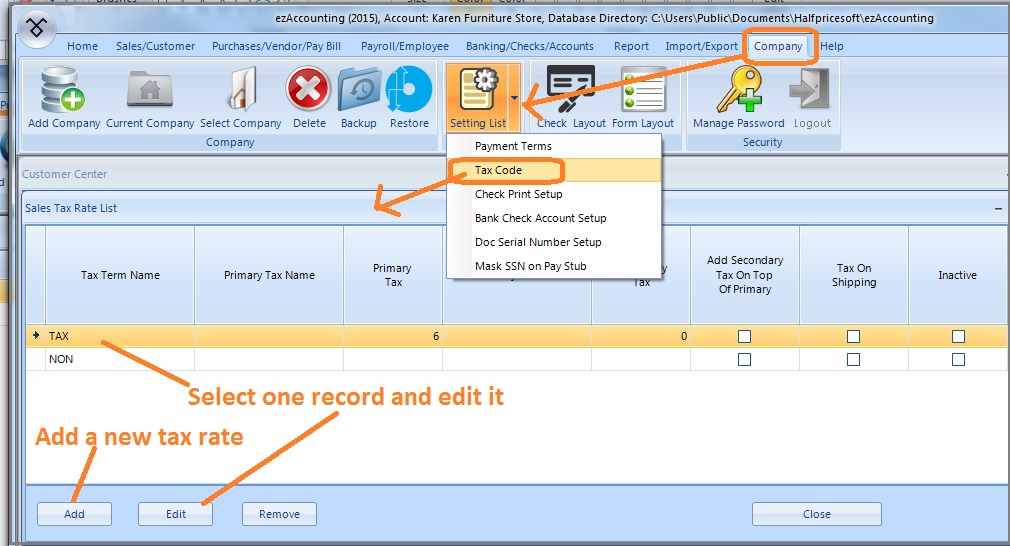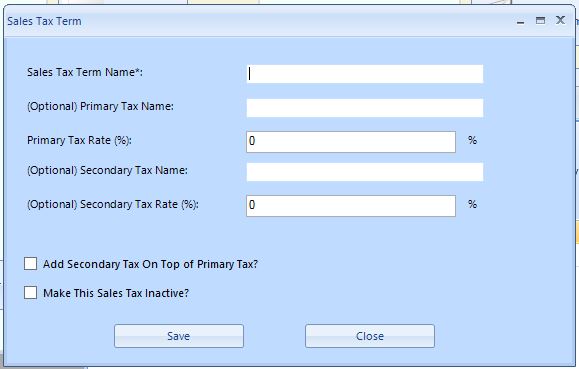 (Click image to enlarge)
- ezAccounting supports two level of sales taxes.
- Click the
Save
button to save your changes
3. Manage Customers and Sales.
---
ezAccounting software is the right in house accounting solution for small businesses needing to document and report on incoming and outgoing cash flow including sales, receipts, payments and purchases. It also supports payroll processing and tax form printing.

If you have not installed this software, you can download and try it free with no obligation and no credit card needed.

This accounting software is compatible with Windows 10, 8.1, 8, 7, Vista and other Windows computers.

$30 Off!!! 2021 ezAccounting $129 (Regular: $159)

ezAccounting makes it easy to track income and cost!


---