How to Edit/Delete a Paycheck within ezPaycheck Payroll Software
1. Delete a paycheck
You can delete a check by selecting this paycheck from list and clicking the "Delete" button.
If you need to reuse the same check number when you add a new check, please follow this guide:
How to reset check number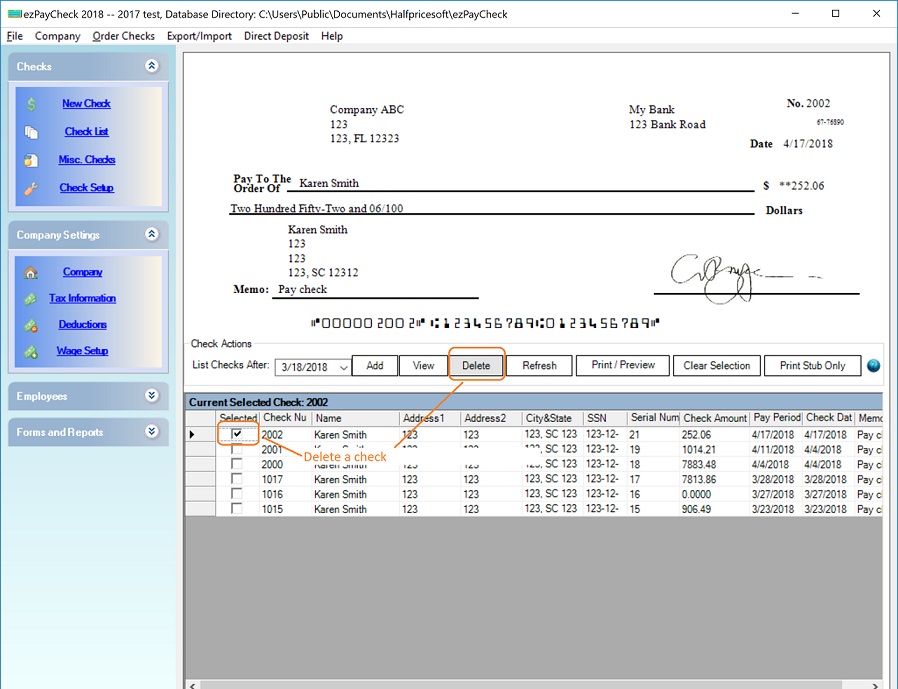 2. Edit a paycheck
Editing a paycheck may cause tax calculation problem. We removed this feature from ezPaycheck Payroll Software many years ago.
If you add a paycheck with wrong amount or date, please delete this paycheck and add it again
. The only fields you can edit on a saved check are memo or check number fields.
You can click the check from check list, then click "VIEW" button. You can edit MEMO and check number there.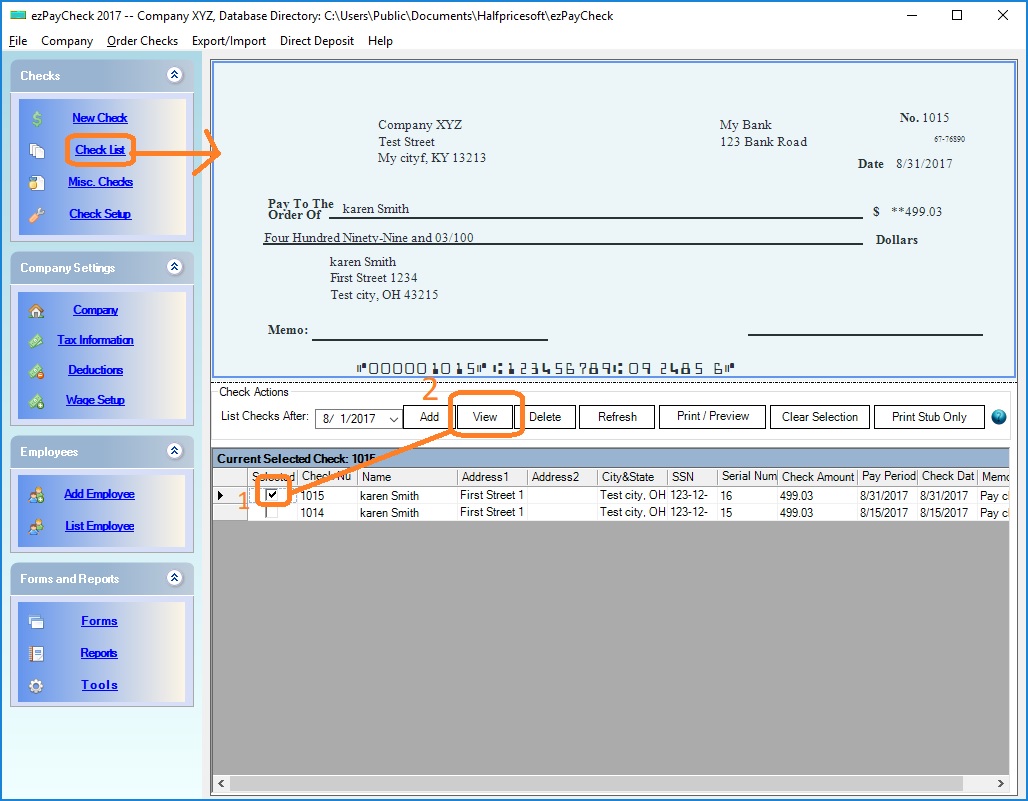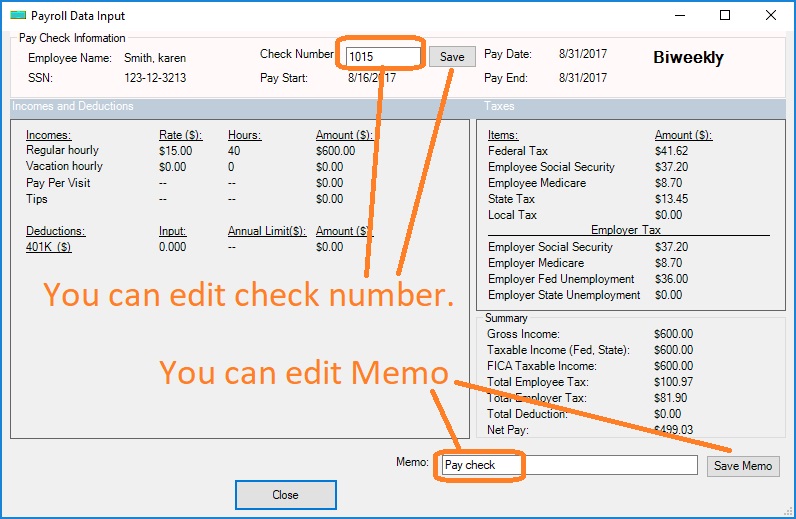 ezPaycheck payroll software has been trusted by thousands of successful businesses for more than one decade. It helps you process payroll taxes, print paychecks and file tax forms easily and smoothly.

If you have not installed this software, you can download and try it free for 30 days with no obligation and no credit card needed. ezPaycheck is available for both Windows and Mac computers.

**LIMITED TIME SPECIAL OFFER** - ezPaycheck 2020 $30 Off!

No monthly fee. No hidden cost.


---