---
ezCheckPrinting: Checking Account Setup
1. Click the top menu "Settings->check setup" to open the check setup page. Set up your check information and add your company logo file there
.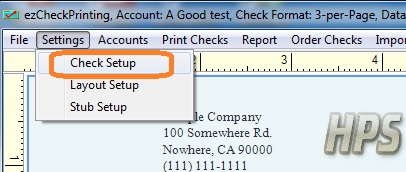 2. Enter the check information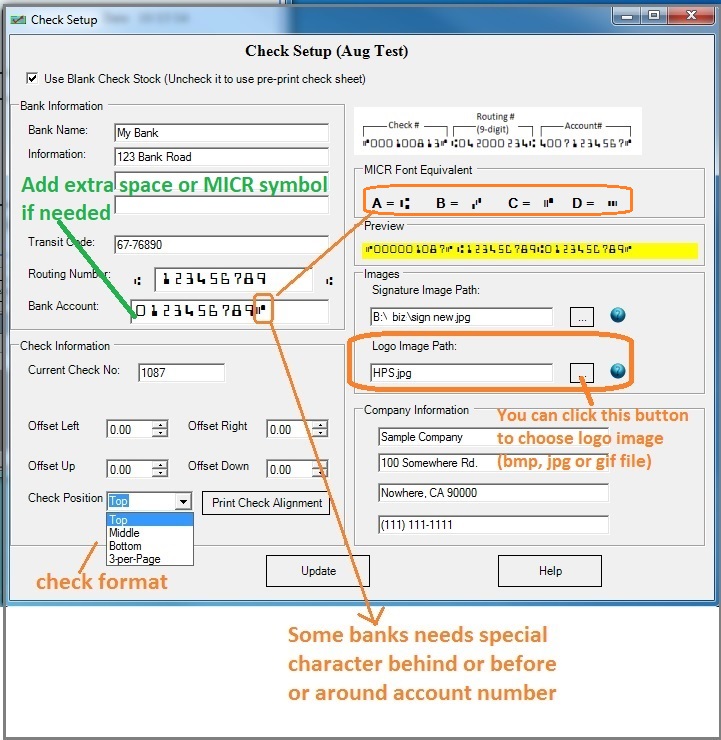 - Blank check stock or pre-printed check
If you will use blank check stock, check the option "Use Blank Check Stock". Otherwise, uncheck it.
- Bank information
Please enter the bank information here. Bank information is required. If you select to use pre-printed check, you can leave the default sample data here.
- Transit code (optional)
This information is optional. If you have this data on your previous check, you can enter it. Otherwise,
you can leave this field blank
. US banks will not use this information to process checks today.
- Check position
ezCheckPrinting supports blank check stock and pre printed checks for check on top, middle, bottom and 3-per-page business size formats.
- Current check number
You can enter the starting check number here. ezCheckPrinting will increase it automatically when you add a new check.
- Offset left/right/up/down
Most customers can leave the values as 0 (zero). You can adjust the value to print check higher or lower if your printer is special.
- Images
You can choose your own logo image and signature images here. If you do not want to use images, you can delete the data and leave these fields blank.
- MICR line
The MICR line format of ezCheckPrinting checks is:
"CHECK #, THE ROUTING AND THE ACCOUNT NUMBER"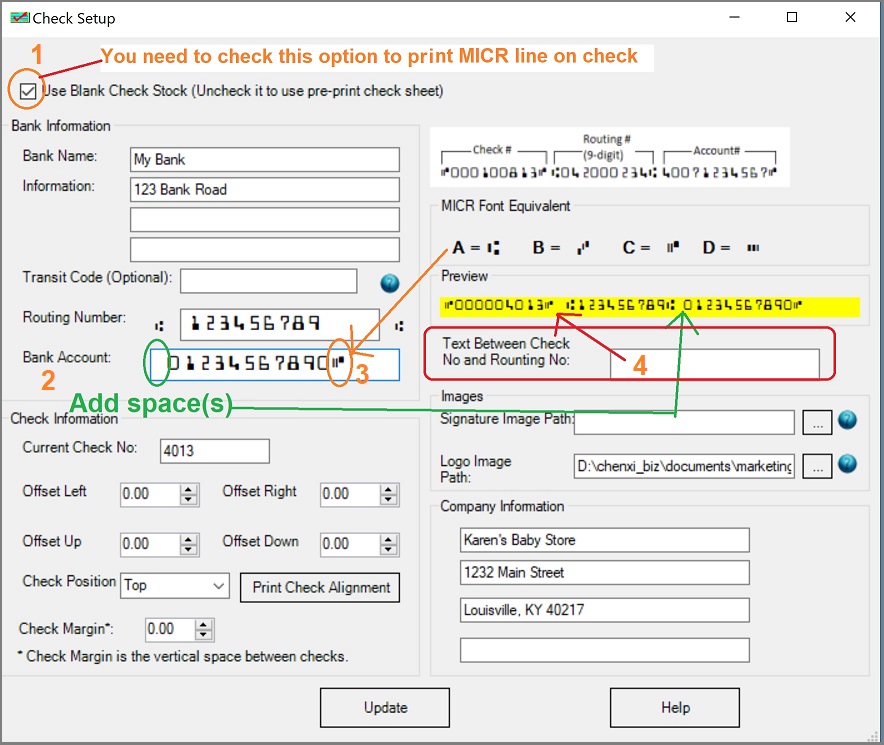 ---
Related Articles: