Paycheck Direct Deposit for ezPaycheck Customers
How ezPaycheck Works with ezACH
Here is the quick start guide on how to set up ezACH software quickly. (If you are not a ezPaycheck customers, you can refer to the
general Quick Start Guide
.)
---
ezACH can generate the ACH file that you can upload to your account for electronic fund tranfers. If you have not installed this ACH generator, you can download and try it free for 14 days with no obligation and no credit card needed.

ezACH software is compatible with Windows 11, 10, 8.1, 8, 7, Vista, 2012, 2003 and other Windows PC.


What you need to set up direct deposit
You have talked with your bank to enable ACH Payment Feature
You have collected employees' bank account information.
You have installed ezACH software.


Step 1. Set up company bank account information
(Note: You can ignore this step if you already set up the bank account.)

Start ezACH software, you can click the "Settings" button to view and edit current bank set up. No matter you will pay employees or collect funds from customers, this should be your bank information. This is bank the that will receive your ACH file and process the transactions.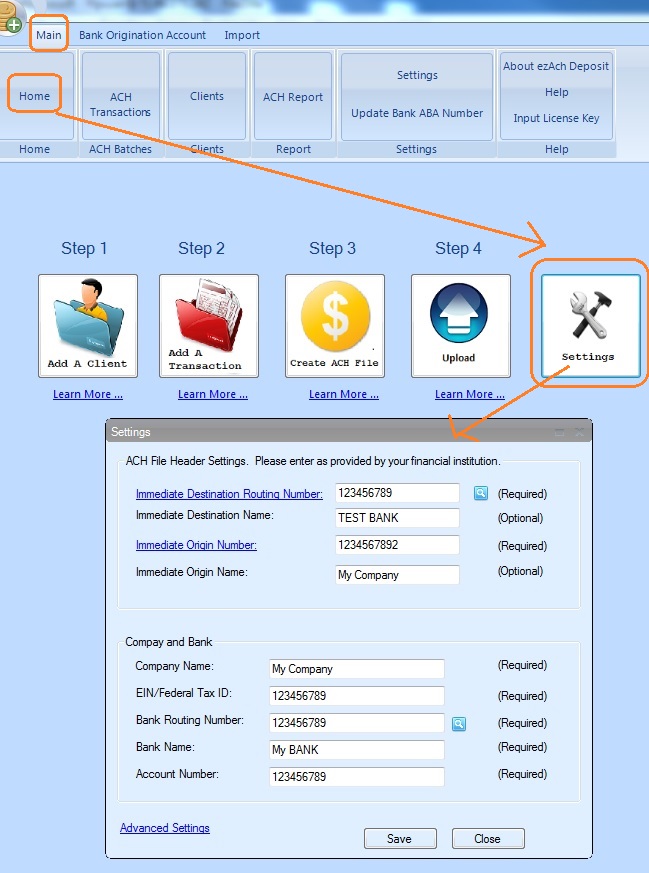 ACH Header Settings
| | |
| --- | --- |
| Immediate Destination Routing number | Typically your bank's ABA/Routing Number (9 digits) |
| Immediate Destination Name | Your Bank Name. Such as "PNC BANK, KENTUCKY, INC." or "Bank of America NE" |
| Immediate Origin Number | This is the company ID assigned by your bank. Typically your Fed ID (oftern with a leading "1"), an account number, or ABA Number. Not sure, Try 1 + Fed ID. The maximum length is 10-digit. |
| Immediate Origin Name | Your company Name |
Step 2: Add clients
(Note: You can ignore this step if you already set up the clients.)

- You can also follow the steps below to import employees from ezPaycheck payroll software.

- Or you can add the clients manually.


2.1 How can I know which ezPaycheck account has my data?
You can start ezPaycheck and view the current account database file name from the top menu. The file name is behind "ezPaycheck 20XX" and before "Database directoy". (Note: If you have multiple accounts, you can click the top menu "Company" then "Select Company" to change the current account.)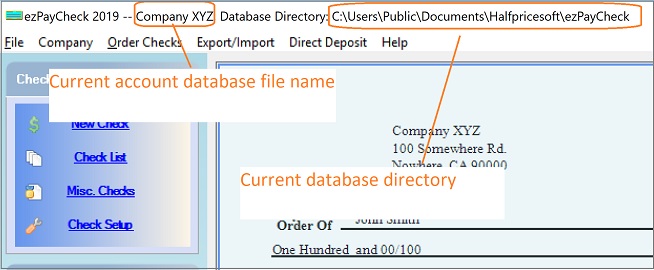 2.2 Import employees from ezPaycheck
Click the top menu "Import", then select "Import Client From Other source", then choose "ezPaycheck" to import clients.



2.3 Update the bank information for each employee
After you import the employee data, you need to edit the client information one by one to update the bank account because ezPaycheck does not have employees' bank information.

You can select one client from list, then click "Edit xxx xxx" to update a client's bank information.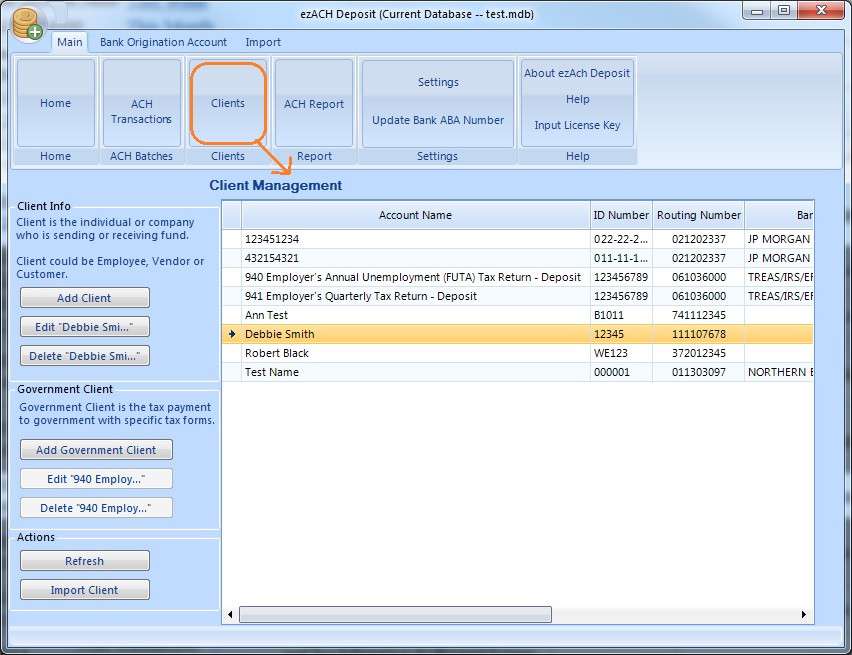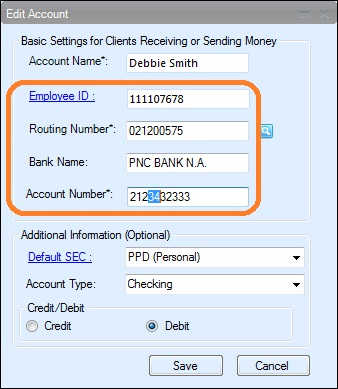 Step 3. Import paycheck transactions from ezPaycheck
You can import paychecks from ezPaycheck by following steps below.
Or you can add transaction manually or duplicate previous transactions
3.1 Click the top menu "Import", and then "Import Transactions from Other Sources" to import transactions from ezPaycheck.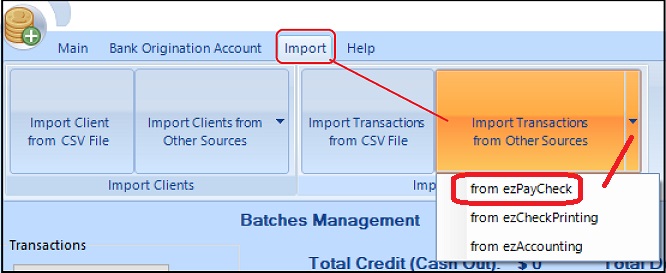 3.2 Import data
3.2.1 Select the date range
3.2.2 Select the ezPaycheck account
3.2.3 Click the "Retrieve Checks" button
3.2.4 Select the transactions
3.2.5 Click the "Import Selected" button to import transactions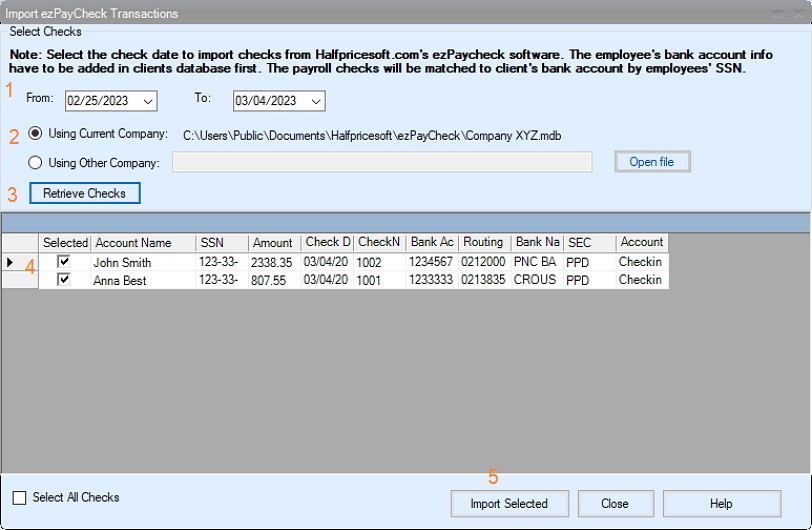 3.3 View import result screen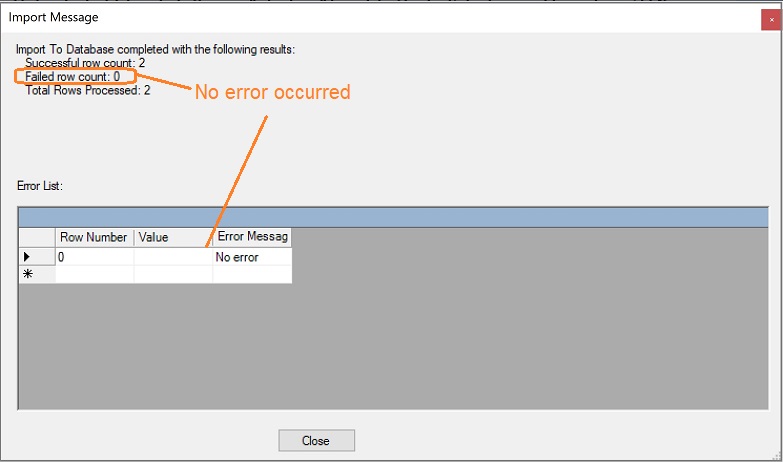 Step 4. Review the transactions and generate the ACH file
Review the transactions. If everything is correct, click the "Generate ACH file" to generte the file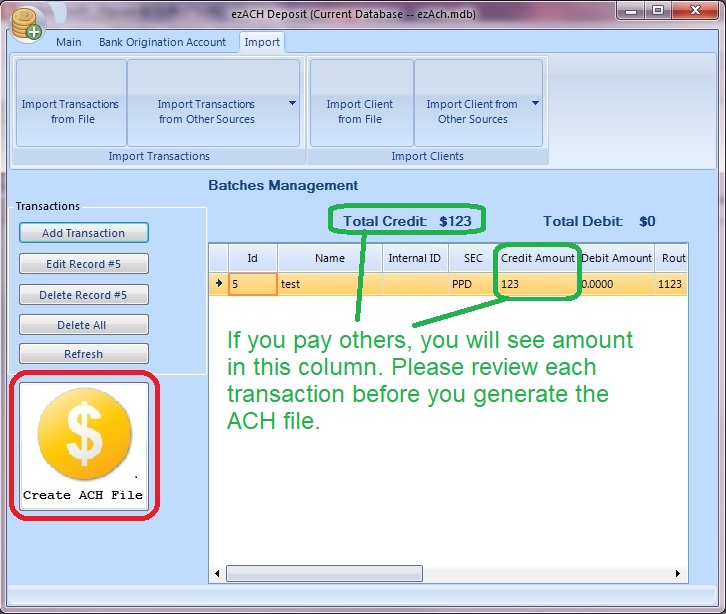 If there is no error in list, click the SAVE button to save your file.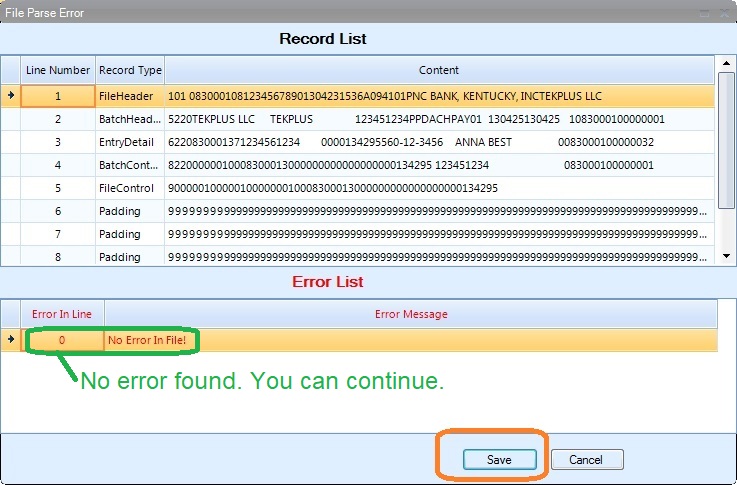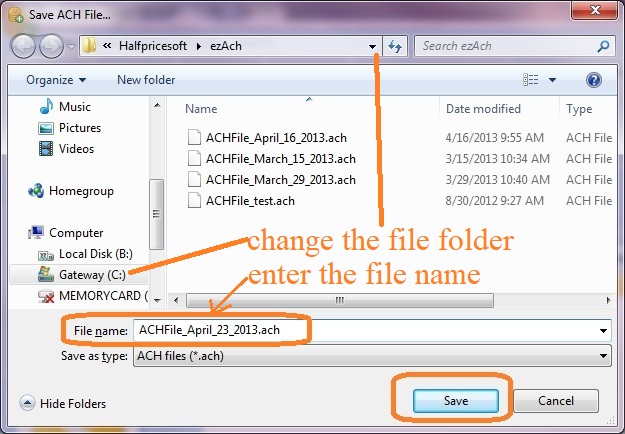 Step 5. Upload this ACH file to your bank to process transaction
Then you can log in your bank account, upload the ACH file, review and authorize the transactions. Usually your employees can see funds in their account in 24 hours.
Your bank should give you the user ID, password and instructions on how to upload/send file. You can contact your bank for more details.
Here is a sample on
how to upload the ACH file to PNC bank
.
---
Note
For the first direct deposit, we would like to suggest new customers to start with a small amount such as $2.99 or $4.99. Once you confirm your employees get the funds successfully, you can start the regular deposit.
You can click the top menu "ACH Transaction" to view transaction management screen. You can edit the transaction amount easily by selecting one transaction from transaction list and editing it.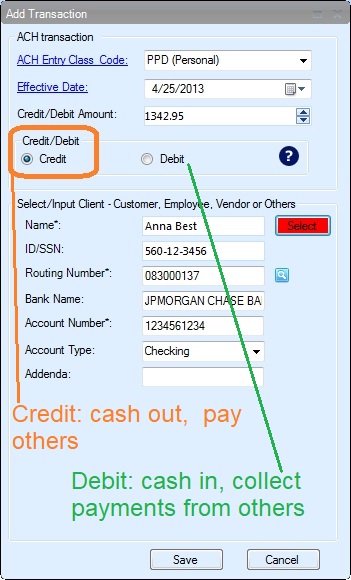 ---
Related Links:
ACH Direct Deposit Quick Start Guide