ACH Direct Deposit Quick Start Guide
Direct Deposit: How to Import Transaction Data from ezCheckPrinting software
---
Before you import data from ezCheckPrinting software, please make sure you have already set up the client account.

For example: you want to pay $300 to employee John Smith each weekly. You must set up John Smith as a client first before importing data from ezCheckPrinting software.

---
ezACH deposit software
can import paycheck data from
ezPaycheck payroll software
,
ezCheckPrinting software
and external .csv file.Here are the steps to import data from ezCheckPrinting software:
Start ezACH software. If you have not installed ezACH deposit software, you can download and try it free at
https://www.halfpricesoft.com/NACHA-ACH-direct-deposit-download.asp
Step 1: Import Paychecks from EzPaycheck
Click top menu "Import", then click sub menu "Import Transactions from Other Sources File", then click "from ezCheckPrinting" sub menu to open the Import Transactions screen

Click the "Open File" to select the target ezCheckPrinting database file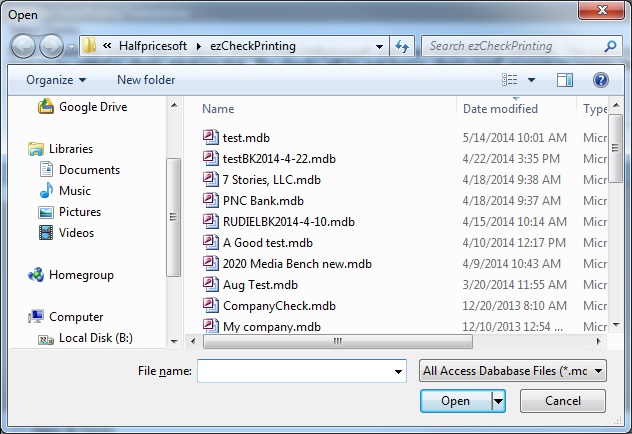 You can change date range to see more or less checks.

Then you can select the checks and click "Import" to import data into ezACH system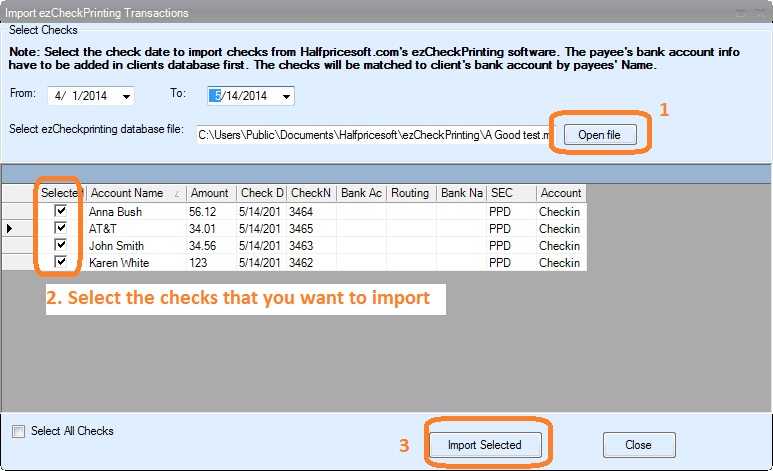 Step 2: Review transactions
After you import the checks, you can review them from transaction list by clicking the top menu "Main->ACH Transactions".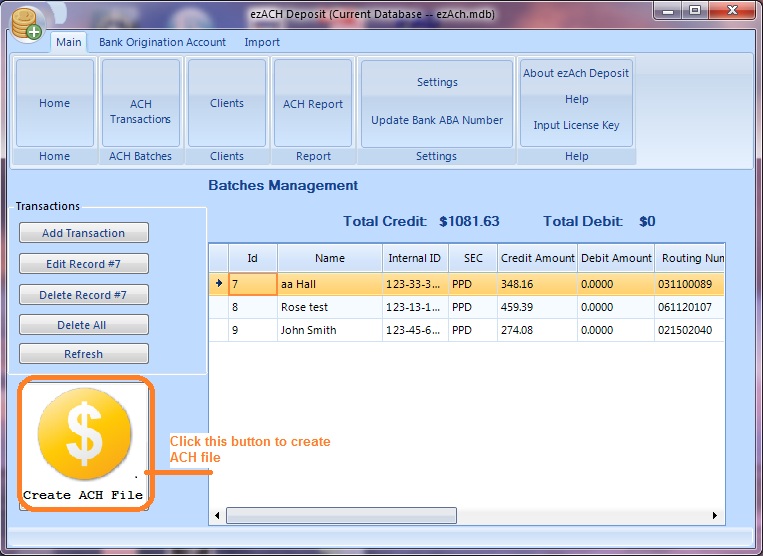 Step 3: Generate ACH file
Click the "Create ACH file" button and ezACH will generate the file for you. You can save it to your local folder or USB disk by clicking the "SAVE" button. Then upload it to your bank later.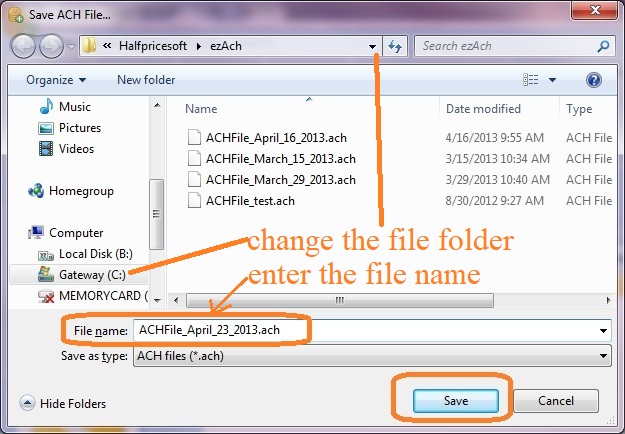 ---
ACH Direct Deposit Quick Start Guide