Payroll Software for School: How to Pay Teachers 10 Months Per Year with ezPaycheck
In house DIY EzPaycheck payroll program automates tax calculations and paycheck printing. It can support daily weekly, bi-weekly, semi-monthly and monthly pay periods. Here is the step by step guide on how to generate paychecks for teachers who receive payments for 10 monthes a year.
---



ezPaycheck Makes Small to Midsize Business Payroll An Easy, In-House Task!

Trusted by Thousands of New and Seasoned Clients Each Year Since 2005.
Calculate Federal & State Taxes, Print Paychecks, Print W2, W3, 941 and 940.
Free General Customer Support

Try it free for 30 days with no obligation and no credit card needed. ezPaycheck is compatible with Windows and Mac.

**LIMITED TIME SPECIAL OFFER** - ezPaycheck 2022 $99 (regular $139)!

No monthly fee. No hidden cost.


---
Here are the samples about how customer can handle the 10-month pay for teachers.
Teacher XYZ, salary $50000, one paycheck each month. So the gross pay for each paycheck should be $5000
Option 1: Add a monthly payment field and enter the payment manually
Step 1: Add new wage payment type
Start ezPaycheck
Click the left menu "Wage Setup" to view Company Wage Setup Screen
Add a new wage with name "Monthly Pay".
Save changes.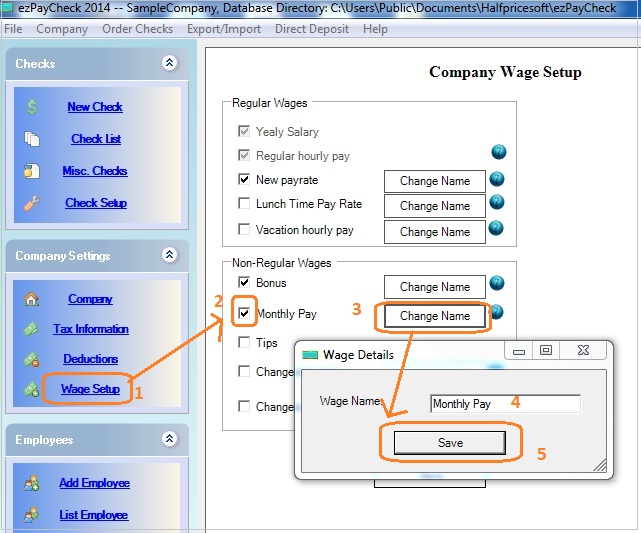 Step 2: Set up this employee profile
leave his pay rate as $0.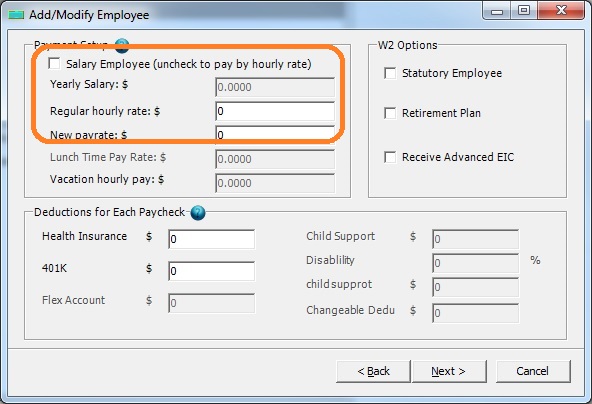 Step 3: Add a new check
add new check and enter the $5000 for monthly pay field. And ezPaycheck will calculate the taxes automatically.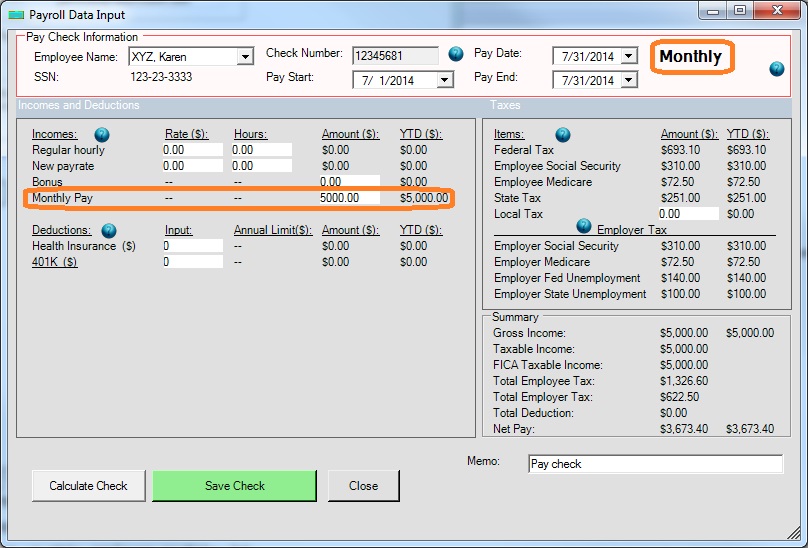 Option 2: Use hourly rate
Step 1: Setup hourly rate
If this employee works 160 hours each month and $5000 for one paycheck, then his hourly rate is $5000/160=$31.25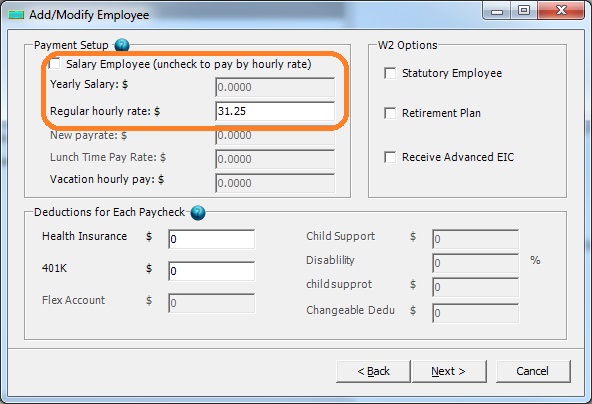 Step 2: Add a new check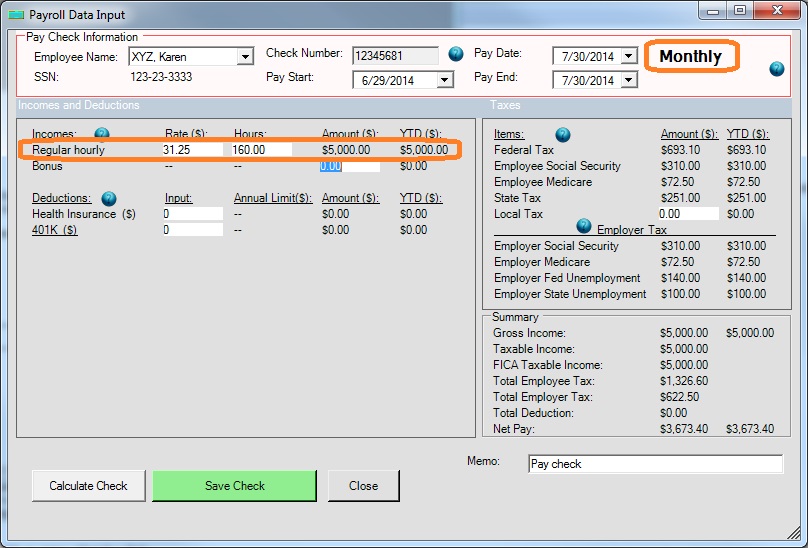 ---
Related Links:
How to print paycheck in different formats: check-on-top, check-in-middle, check-at-bottom or 3-per-page
---