ezPaycheck Payroll Software: How to Print A Paycheck on Blank Stock
In house payroll softwware ezPaycheck saves customers time and money on tax calculation and paycheck printing. It can print paychecks on blank stock and pre-printed checks. Users can customize check layout easily with font, logo, signature, extra text labels and lines.
Here are the steps to print a paycheck on blank stock:
Step 1: Specify check paper type in check setup screen
You can click the ezPaycheck left menu "Checks" then "Check List" to access Check Setup screen. Please make sure you checked the option to use blank check stock.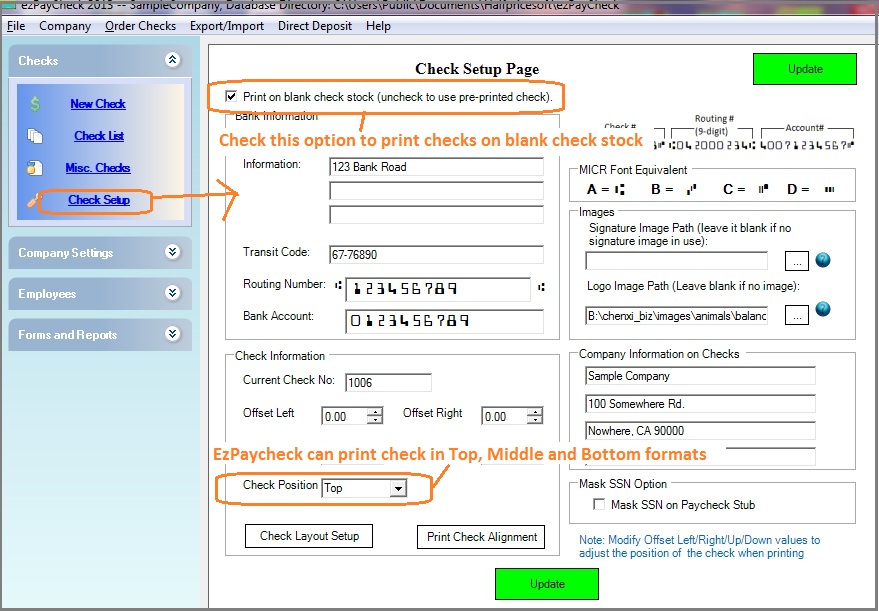 (Click image to enlarge)
Step 2: Create a new check and print it on blank check stock
- Create new checks
- Select checks from check list
- Click Print button to print checks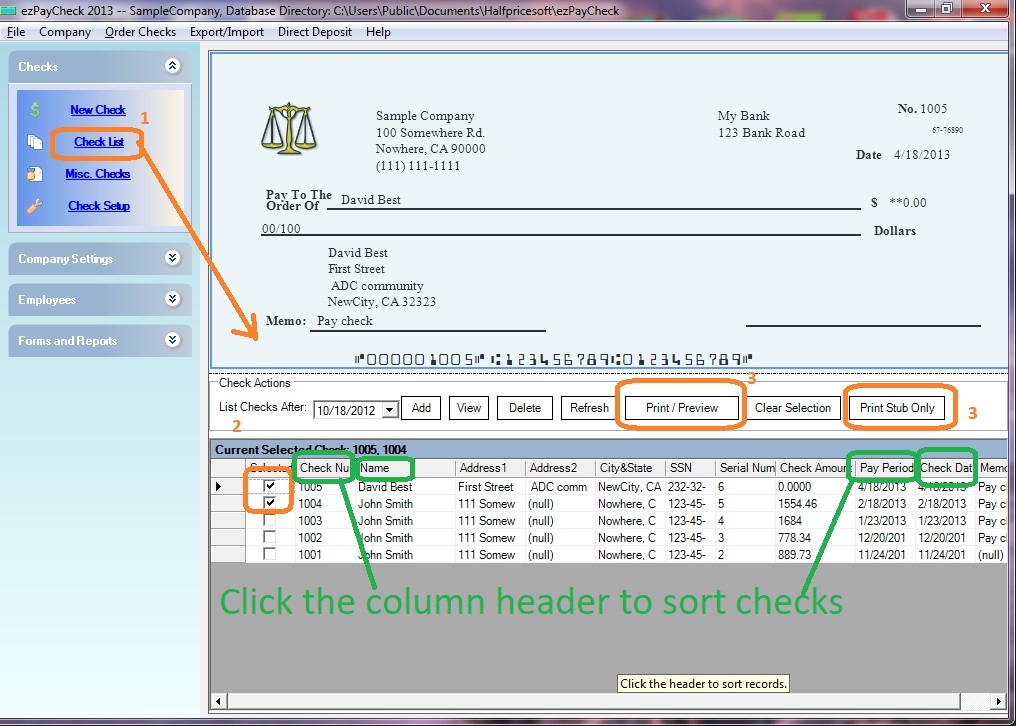 (Click image to enlarge)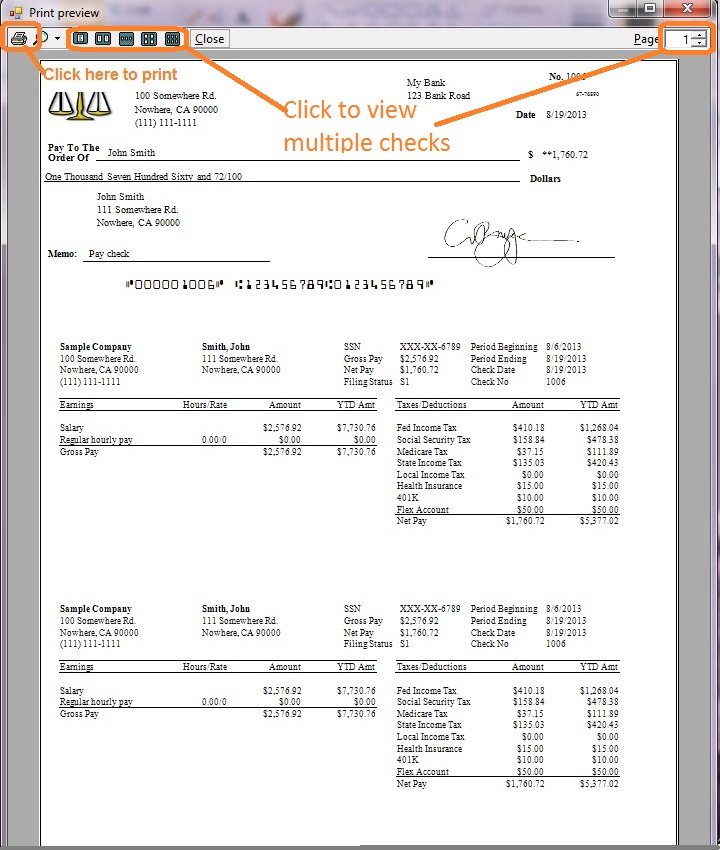 (Click image to enlarge)
More Information
---
---
Related Links: