ezPaycheck: How to Handle Paycheck with Tips in Restaurants, Spas and Hotels
ezPaycheck payroll software makes it easy to pay the employees in restaurants, spas, hotels and other service companies. Here is guide about how to create a paycheck with
Cash Tip
payment. (Cash tip is the payment that one employee already received in cash from clients, rather than through his paycheck.)
For example: Employee ABC has already received $100 in cash tips. He will be paid another $100 for the tips that clients added to the credit card. As an employer, you need to report total $200 in tip payment to the IRS. Simply, add $100 tip payment in the paycheck
Step 1: Enable Tips payment type
ezPaycheck payroll software comes with
Tips
wage type by default. You can open the
Wage Setup
screen to make sure this field is checked.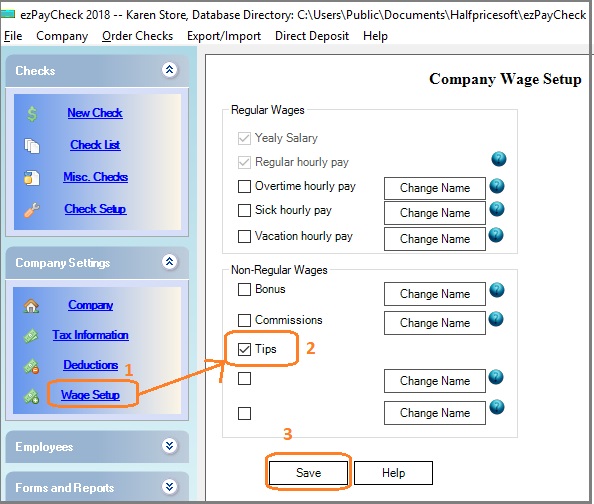 Step 2: Add a new deduction "Paid Tips"
2.1 You can click the left menu "Company Settings" then "Deductions" to view deduction setup.
2.2 Check one Customized deduction item, and then clicked the button behind it to open the Deduction Details screen.
2.3 Enter the description (ie: "Paid tips" or another name you like)
2.4 Click the "Save" button on the
Deduction Details
screen
2.5 Click the "Save" button on the
Company Deduction Setup
screen to update the database.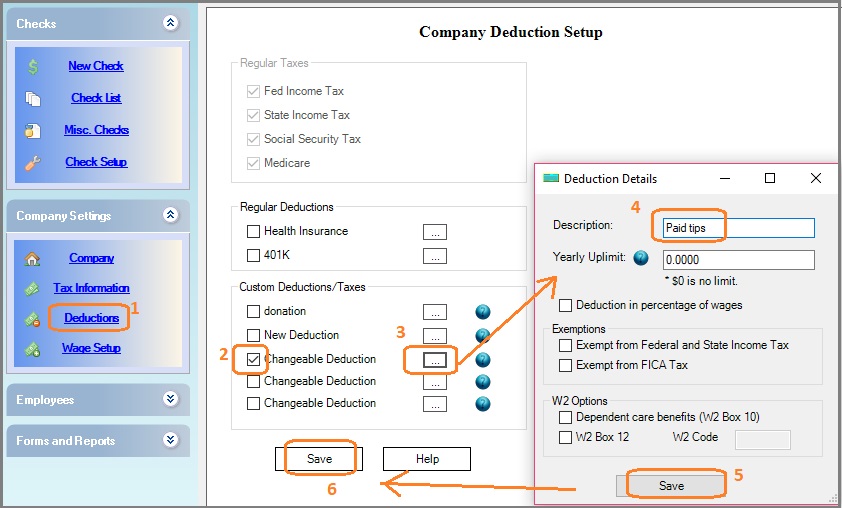 (Click image to enlarge)
Step 3: Generate a paycheck, add the total tips payment amount and deduct the paid cash tips from net pay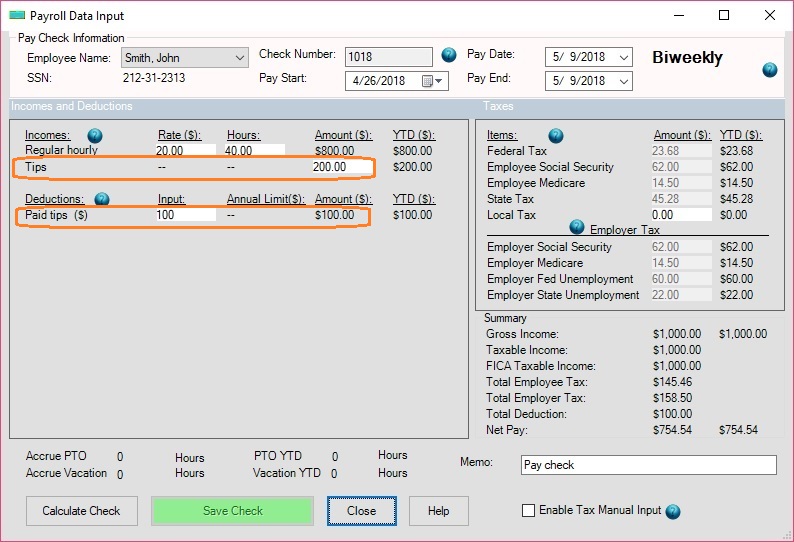 Step 4 Print the paycheck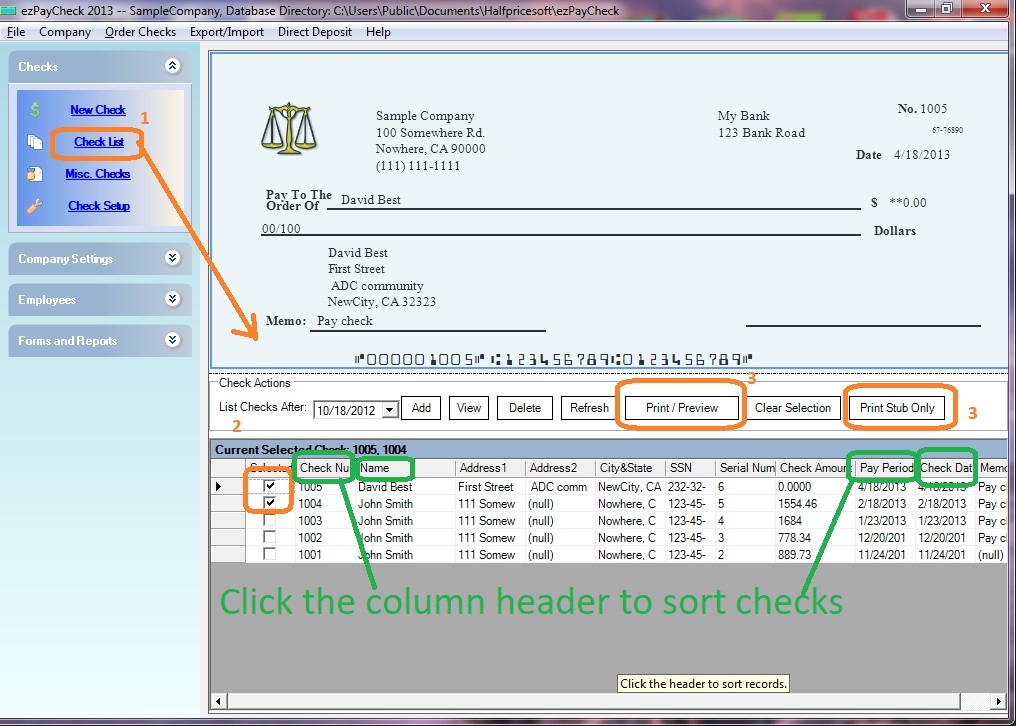 (Click image to enlarge)
---



ezPaycheck Makes 2023 Payroll An Easy, In-House Task!

(For Windows and Mac)


Trusted by Thousands of New and Seasoned Clients Each Year Since 2005.
Calculate Federal & State Taxes, Print Paychecks, Print W2, W3, 941 and 940.
User-friendly, Easy-to-use

Try it free for 30 days with no obligation and no credit card needed.

**$139/calendar year - print paychecks in minutes**

No monthly fee. No hidden cost.


---
---
Related Links: