ezCheckPrinting Software: How to Add a New Text Field to Check
Step 1: Install ezCheckPrinting
If you have not installed ezCheckPrinting, you can download it from

Step 2: Start ezCheckPrinting and set up the bank account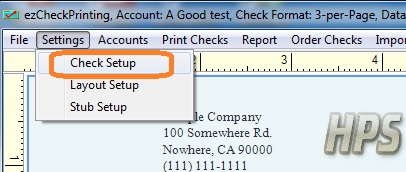 Step 3: Open check layout screen and add an extra text field
Start ezCheckPrinting check writer, click the top menu "Settings->Layout setup" to open check layout screen.

3.1. Select "Custom Text 0" from Item Picker
3.2. Check the option "Visible"
3.3. Enter "Void after 60 days" as text, change size, font type
3.4. Select the text on check and move it to the target location with your mouse.
3.5. Save the changes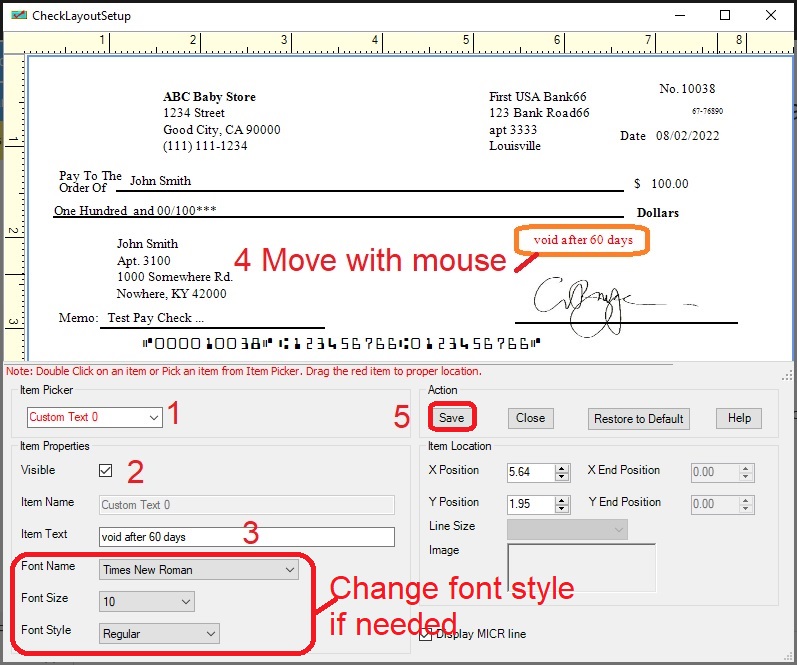 Step 4: Add and print a check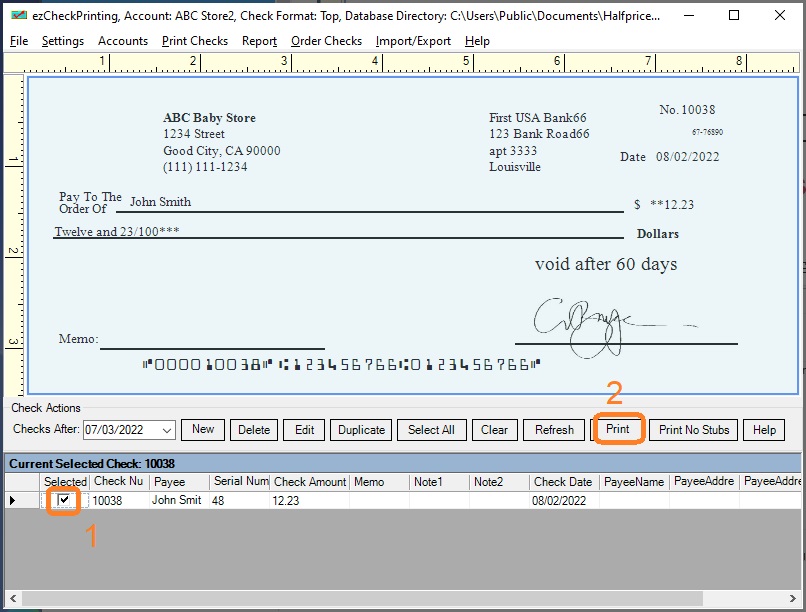 ---
ezCheckPrinting allows customers to design and print professional checks with MICR encoding and logo on blank stock. You can use it as stand-alone computer check writer, you can also use it with QuickBooks, Quicken and other software.

If you have not installed this software, you can download and try it free with no obligation and no credit card needed.

ezCheckPrinting software is is available for both Windows and Mac computers.


---
---
Related Links: