---
About download
How to know my macOS version
Start your Mac, click the Apple menu icon at the top left corner of your screen, and then select the "About This Mac" command.
1. For
macOS Big Sur, Catalina
, you must download version 6 from Apple Store. (After we submitted version 6 to Apple Store, Apple does not allow the download and purchase from our site.)
2. For macOS Mojave, High Sierra, we suggest version 6. You can use version 5 also.
3. For macOS Sierra, El Capitan, Yosemite, please download version 5 from our site.
4. The licenses for Version 6 and 5 are different.
5. If you are using a MAC computer, you will see the DOWNLOAD button after you go to Mac Apple Store. You can click it to download ezCheckPrinting Mac Version 6. (You cannot see this download button if you are using iphone or Windows computers.)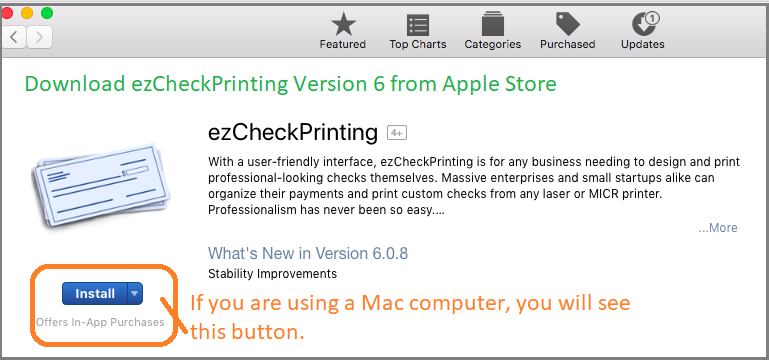 How to run version 6 after I install it.
Click the Launchpad button, then you will see the current applications intalled on your Mac machine. Click the ezCheckPrinting icon to start this check writer application.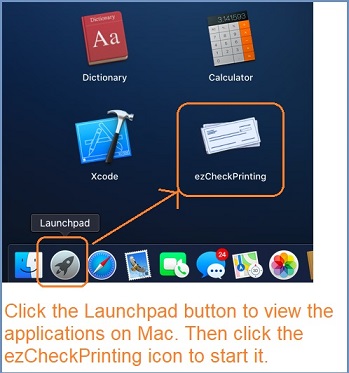 How to purchase the license for Version 6
When you start ezCheckPrinting trial version, you will see the welcome screen. You can click the "Upgrade to full version" button to purchase the license from Apple Store.
If you like to try ezCheckPrinting longer, click "Use Trial Version" button.