ezPaycheck
-
Quick Start Guide
-
FAQs
ezPaycheck Software: How to Print Paycheck Stubs on Paper or Convert into PDF File
ezPaycheck payroll software makes small business payroll an easy job. With our payroll software, you can print paycheck with stubs, or you can also paystubs only.
How to make paystubs and print paycheck stubs only on paper




How to convert paystubs into PDF file and email it to employee



Here are the step by step guide to print paystubs:
---
Step 1: Generate paycheck automatically or manually (Optional)
You can generate a new check by using tax tables or you can enter the taxes data manually. You can skip this step if you have already created paychecks.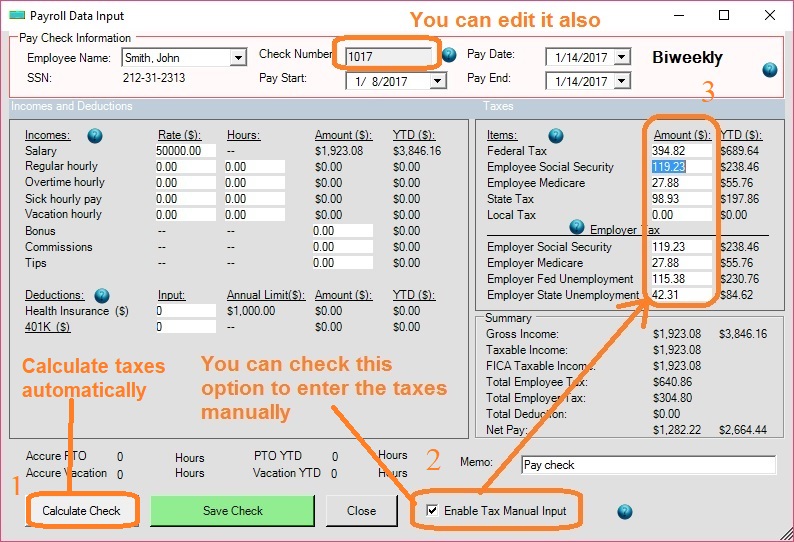 Step 2: Select paycheck(s) from list and click the button "Print Stub Only".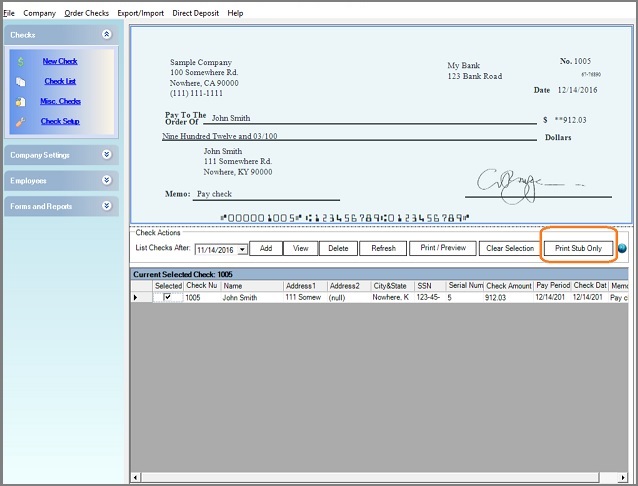 Step 3: Click the Printer Icon from preview screen and print stubs on paper.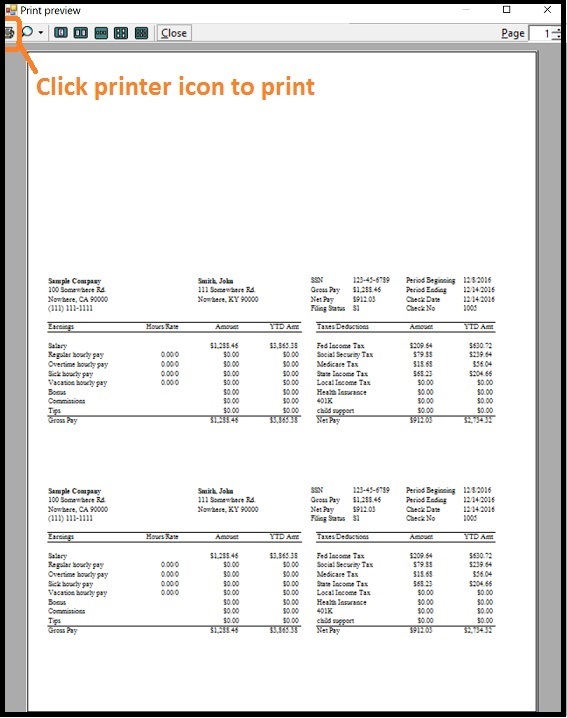 About PDF printing
1. Microsoft Windows 10 system includes Native Print as PDF option. When you print a check, report or forms, you can select "Windows Print to PDF" from printer list to print file into PDF format easily.

2. If you are not using Windows 10, you can search "PDF driver" (or PDF printer or PDF converter) online and install it on your computer to print checks in PDF format.


More Information:
Related Links:
How to print paycheck in different formats: check-on-top, check-in-middle, check-at-bottom and 3-per-page
Sample Paychecks
---



ezPaycheck Makes Small to Midsize Business Payroll An Easy, In-House Task!

Trusted by Thousands of New and Seasoned Clients Each Year Since 2005.
Calculate Federal & State Taxes, Print Paychecks, Print W2, W3, 941 and 940.
Free General Customer Support

Try it free for 30 days with no obligation and no credit card needed. ezPaycheck is compatible with Windows and Mac.

**$109/calendar year - print paychecks in minutes**

No monthly fee. No hidden cost.


---