ez1095 Guide: How to eFile 1095 and 1094 ACA Correction Forms
ez1095: Steps to generate ACA correction file for e-filing
Step 1: Find receipt ID of previous submission
You have to find the original filing receipt ID.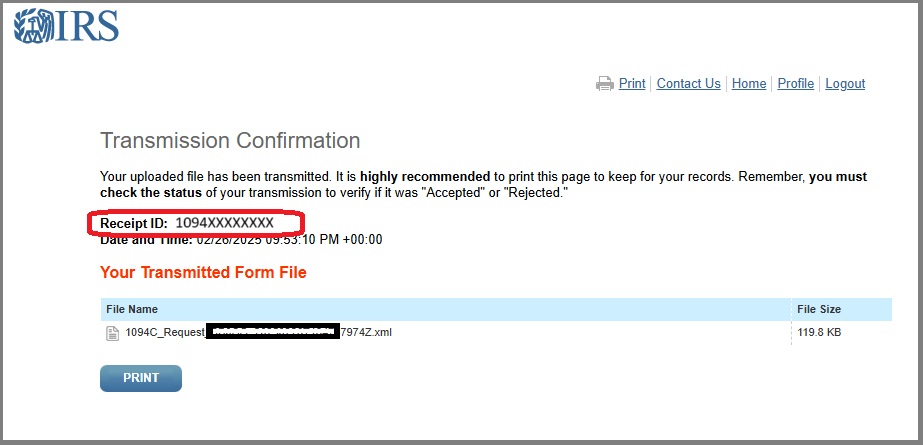 Step 2: Backup current data
Step 3: Fix the wrong form information and check the "CORRECTED" check box for error form.
NOTE: PLEASE DON'T CHECK 1094 and 1095 "CORRECTED" IN THE SAME TIME FOR EFILE CORRECTION. You need to files for corrected forms for 1094 and 1095 seperately.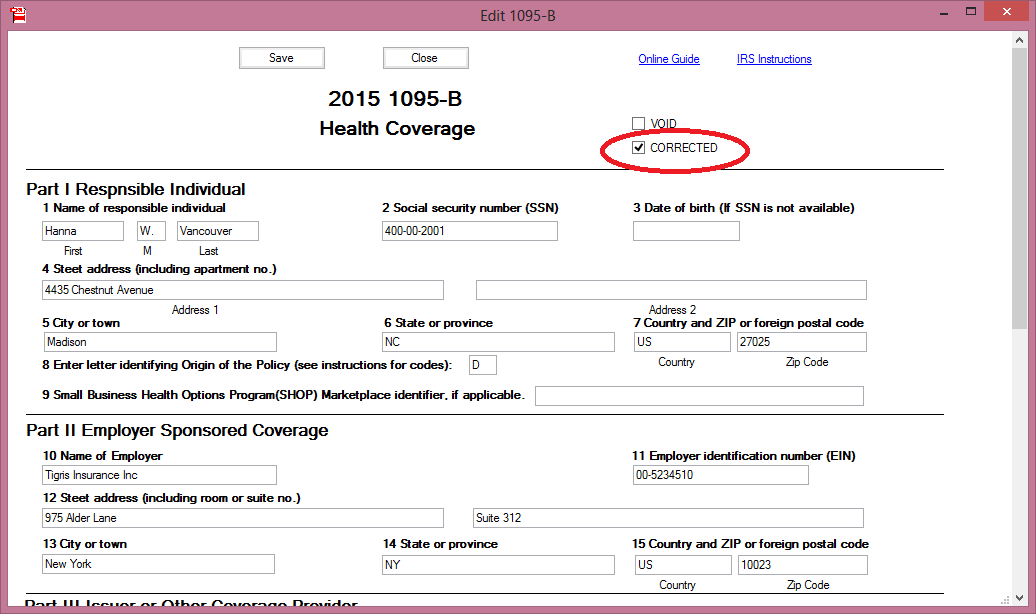 Step 4: Create efile document
- 4.1: Select the right forms and fill out Receipt ID in step one.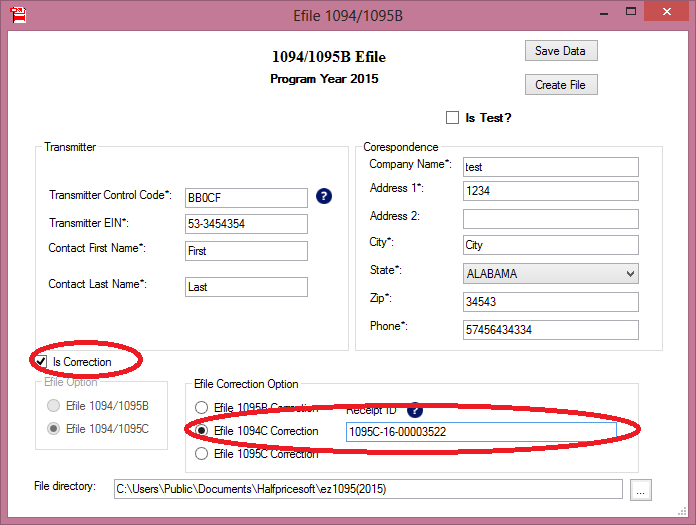 Learn more details here:





- 4.2: Create efile document
Click "Create File" botton to create efile.
Step 5: Valiate the XML files and upload to IRS site
- 5.1
Validate XML files before submissions
- 5.2 Upload Efile to IRS websit.
---
Related Links
Other Forms
---