ACA ez1095 Software: How to efile ACA 1095 and 1094 replacement
Step 1: Start ez1095 Software
---
ez1095 software can prepare, print and e-file forms 1095-B, 1094-B, 1095-C and 1094-C ACA forms. You are welcome to download the trial version for free, with no registration needed and no obligation.

For 2015 to 2023 tax seasons. For both federal and states.

This ACA form 1095 printing software is compatible with Windows 11, 10, 8.1, 8, 7, and other Windows system, 32-bit or 64-bit.


---
Step 2: Modify the forms
If you have errors on 1095 forms and 1094 form, please correct the error first.
You must make some change on the forms!!! IRS will not accept the same form information they declined before.
If you have no data to correct on 1095 forms, you can make some minor change of your company setup to update 1094 form. ie: change "rd" to "road" for contact address. or change contact name.
Step 3: Generate the efile document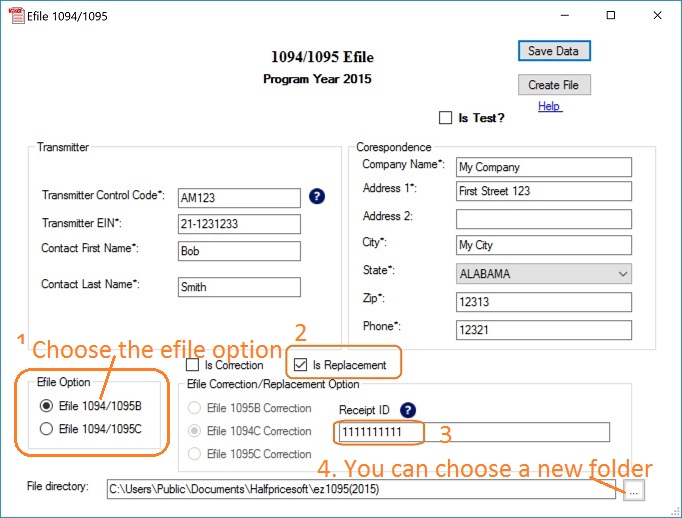 Step 4: Validate XML documents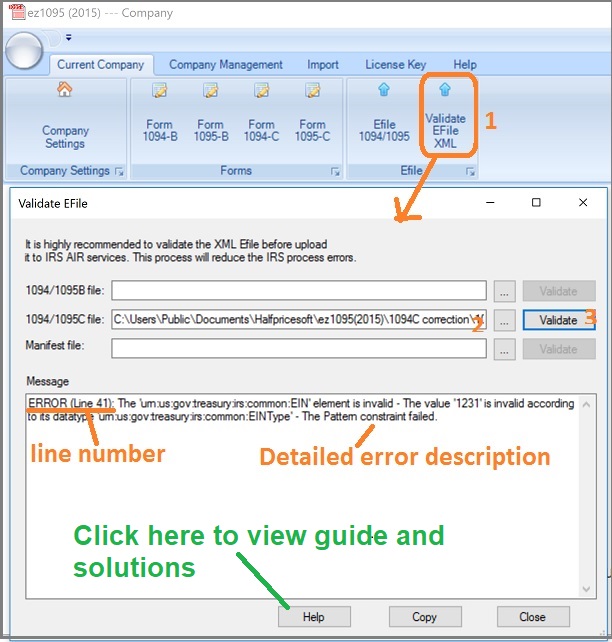 Step 5: Submit XML files to IRS
---
Trouble Shooting
---
---
Related Links
Other Forms