Business Payroll: How to Calculate Federal Withholding Tax
Here are the instructions for federal income tax withholdings
1. Download and install the right version to calculate your paychecks
ezPaycheck 2012 comes with Year 2012 federal and state tax tables. ezPaycheck 2013 comes with Year 2013 federal and state tax tables. You should use the right version of ezPaycheck paryoll software.
If you are a new customer, you are welcome to download and test drive ezPaycheck for 30 days free with no obligation. No credit is needed. No registration is needed.
2. ezPaycheck will calculate the federal income tax withholding automatically
When you set up employee profile, please make sure you check federal tax option. (This option is checked by default.)
If you have any questions about how to set up employee, you can refer to
ezPaycheck Payroll Software Quick Start Guide
.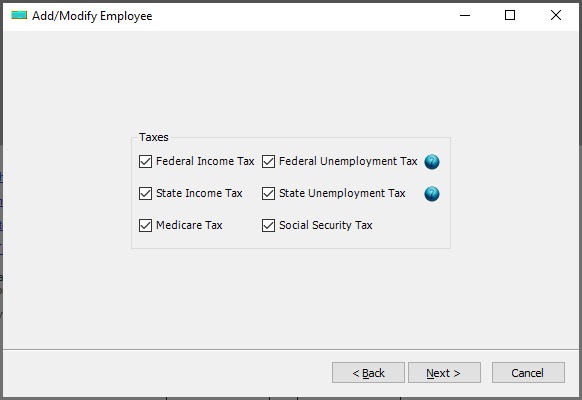 (Click image to enlarge)
3. Why there is no federal withholding taken out of my paycheck?
According to CNNMoney, a little more than 43% of U.S. households -- or 70 million homes - will end up owing no federal income taxes for 2013.
Employee can claim allowances on the W-4. Each allowance will lower her taxable income. The more allowances she claims the less federal income tax she pays; the less she claims, the more federal tax she pays.
If you see the $0 federal tax on the paycheck, do not worry about it. Your employee's income may not be high enough to withhold federal income tax. You can test it by increasing the pay rate.
4. More Information
How to calculate the federal tax manually
If you like calculate it manually by using income tax tables, you can also refer to this article about
how to calculate federal tax manually
.
How to enter the federal tax manually when adding a paycheck
You can use the manual check feature to
enter the federal taxes and state taxes manually instead of using tax tables
.
Sample Paychecks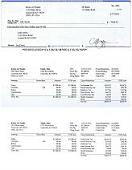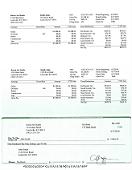 ---

ezPaycheck payroll software has been trusted by thousands of successful businesses for more than one decade. It helps you process payroll taxes, print paychecks and file tax forms easily and smoothly.

If you have not installed this software, you can download and try it free for 30 days with no obligation and no credit card needed. This paycheck software is compatible with Windows 10, 8.1, 8, 7, 2003 and Vista systems.

**$99/calendar year - Unlimited check printing, No hidden cost**


---
---
Related Links: