ezPaycheck Payroll Tax: How to Prepare Quarterly 941 Report
ezPaycheck payroll software can calculate the taxes automatically and print paychecks based on the set up. It also prints Form W2, W3, 940 and 941. It also includes several reports to help customers prepare state and local reports.

Here are the information about Quarterly 941 report.


---

ezPaycheck payroll software has been trusted by thousands of successful businesses for more than one decade. It helps you process payroll taxes, print paychecks and file tax forms easily and smoothly.

If you have not installed this software, you can download and try it free for 30 days with no obligation and no credit card needed. This paycheck software is compatible with Windows 10, 8.1, 8, 7, 2003 and Vista systems.

**$99/calendar year - Unlimited check printing, No hidden cost**


---
Print Form 941 (and optional 941-V, Schedule B)
ezPaycheck can generate and print form 941 for Federal quarterly return based on paychecks. You can click the left menu "Forms" to view form options.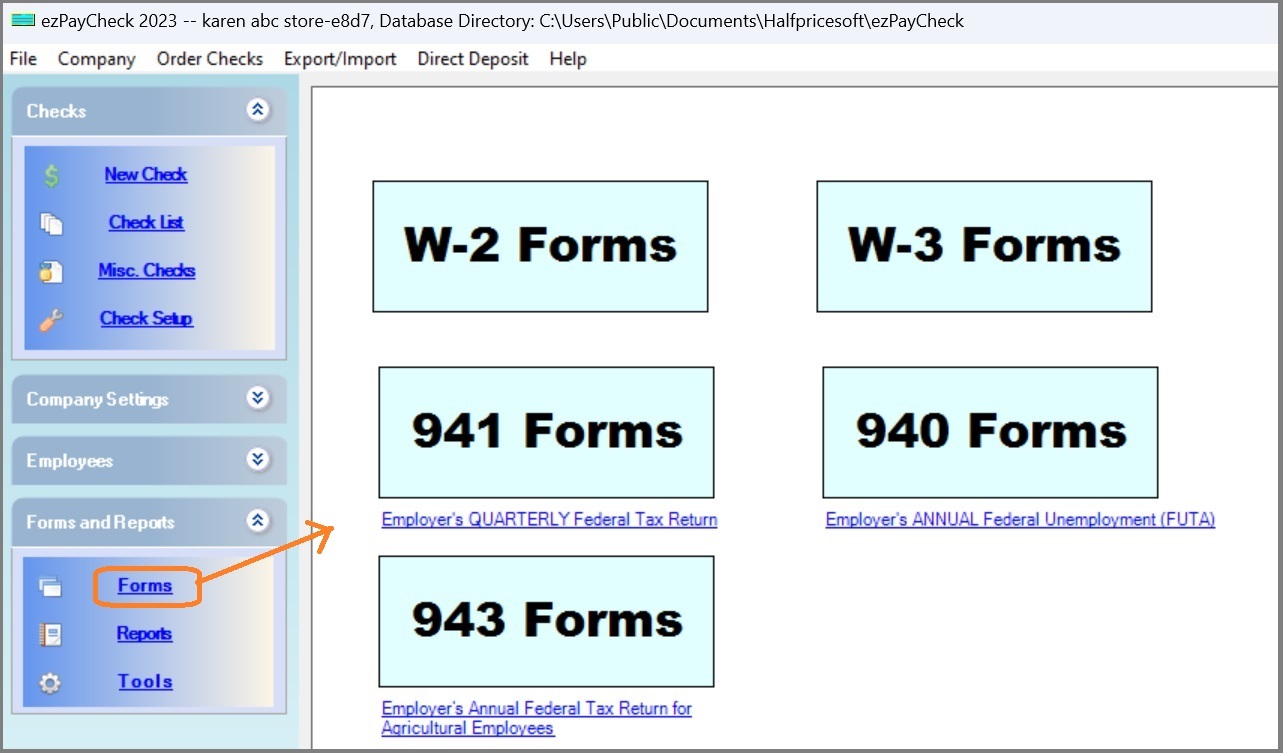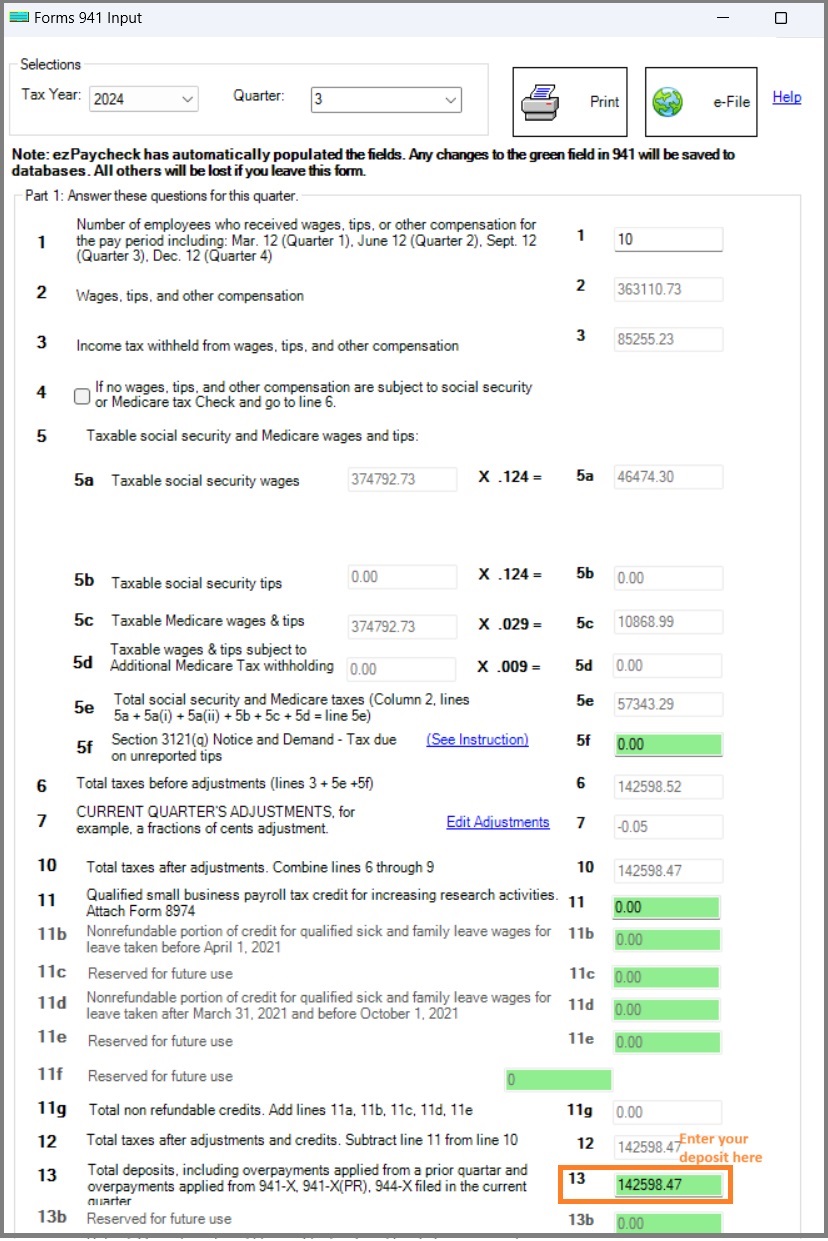 Print Schedule B and Payment Voucher Form 941-V(optional)
When you click the Print button, you will see several options:
Print Form 941
Print Form 941 Schedule B
Print Payment Voucher Form 941-V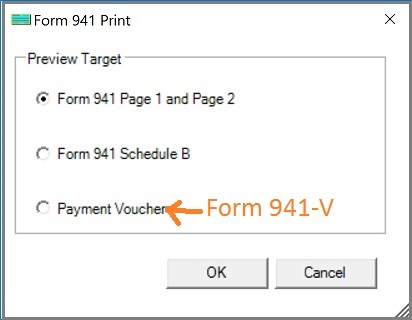 Make 941 Deposit via EFTPS Site
If you need to make 941 deposit, please follow this guide


How to Make 941 Federal Tax Deposit Payment Using EFTPS Site
---
Reports
ezPaycheck can also generate multiple reports to help customers prepare quarterly tax return for your state, city and other local returns.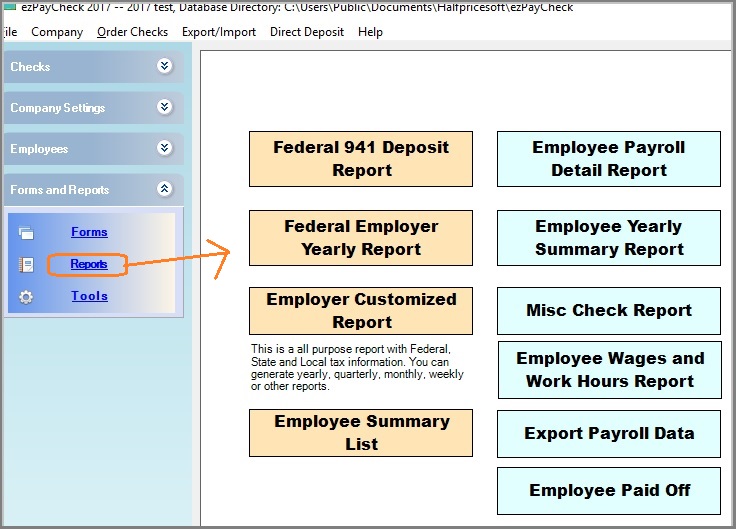 Employer Customized Report
This is most common used report. You can find summary information of gross payment, federal tax, state tax and other taxes and deductions.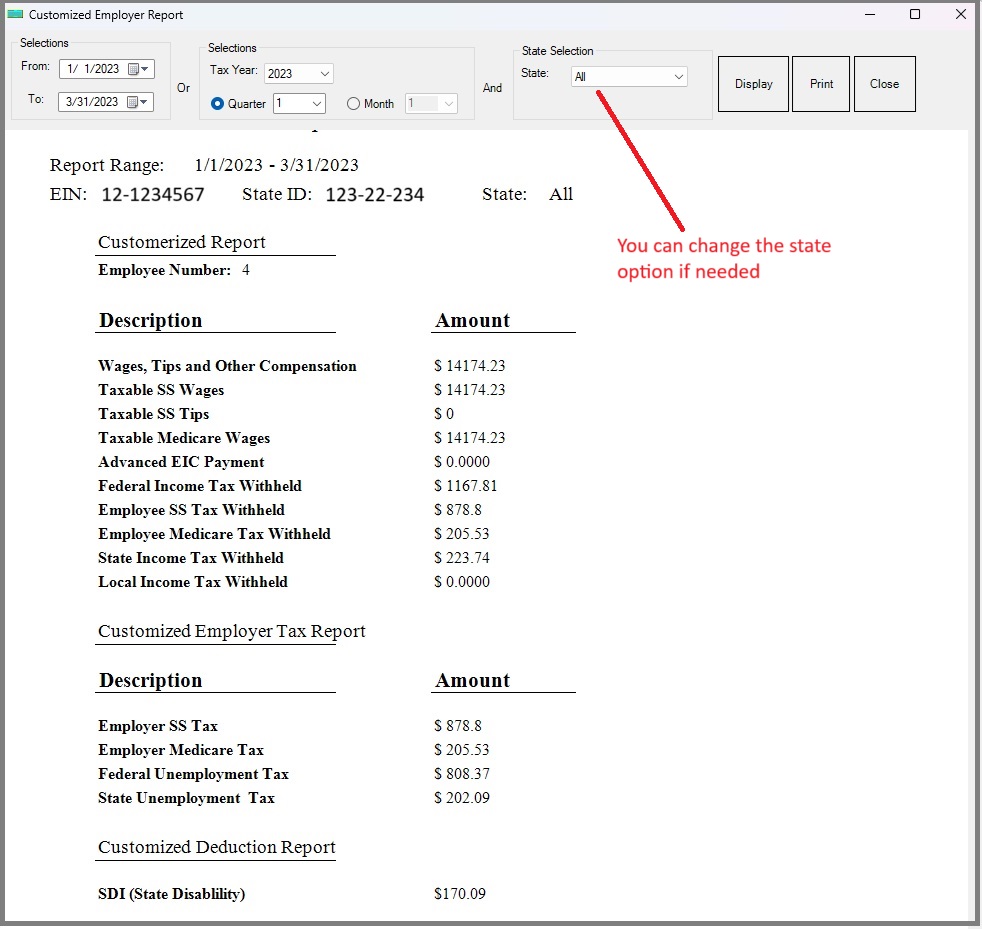 Employee Payroll Detailed Report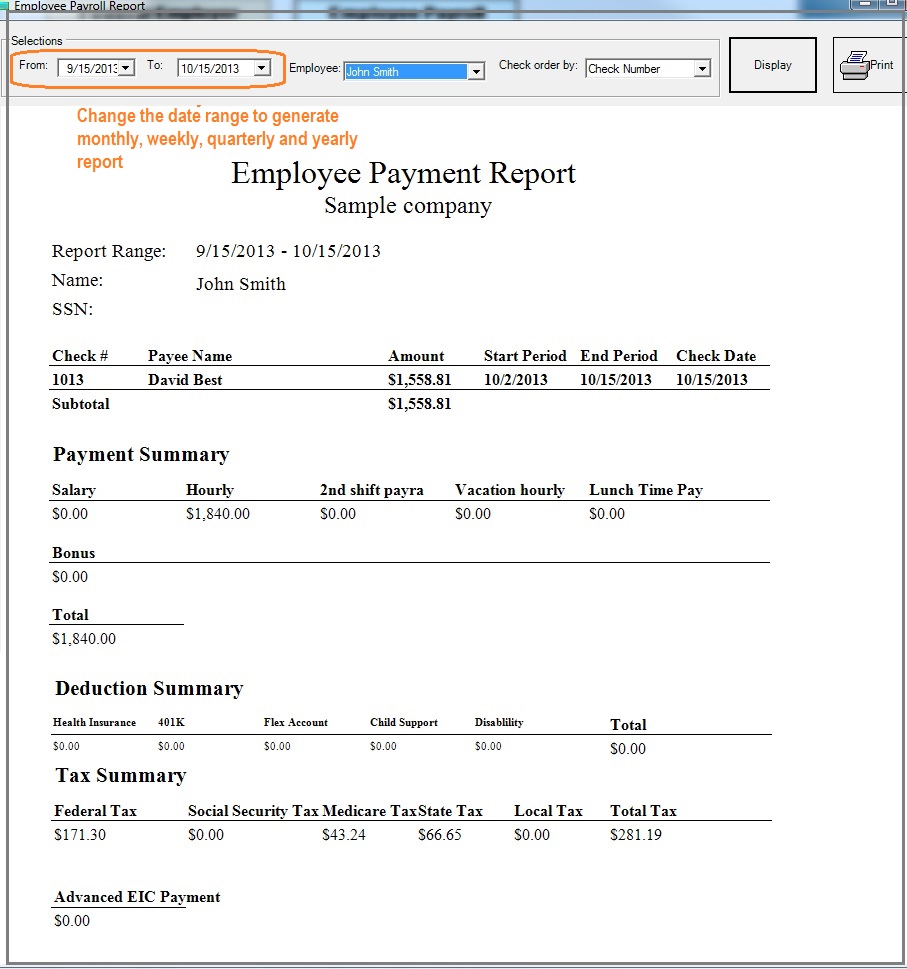 Employee Summary List
---
Related Links: