ezAccounting: How to Delete a Company
ezAccounting
->
FAQs
->
Company Management
---
ezAccounting software can support multiple company accounts with no extra charge. You can add a new account and delete an account easily. Here are the steps to delete an account.
Step 1: (Optional) Backup the account first if you may need to access it in the future
You can start ezAccounting, click the top menu "Company" then "backup to backup your data easily. You can backup the data to a different folder, then it will be displayed on the current account list.
Step 2: Delete an account
You can click the
Delete
sub menu to view account list. Then select the account from list and then click the "Delete" button to remove this account. Once an account is deleted, you cannot undo this action!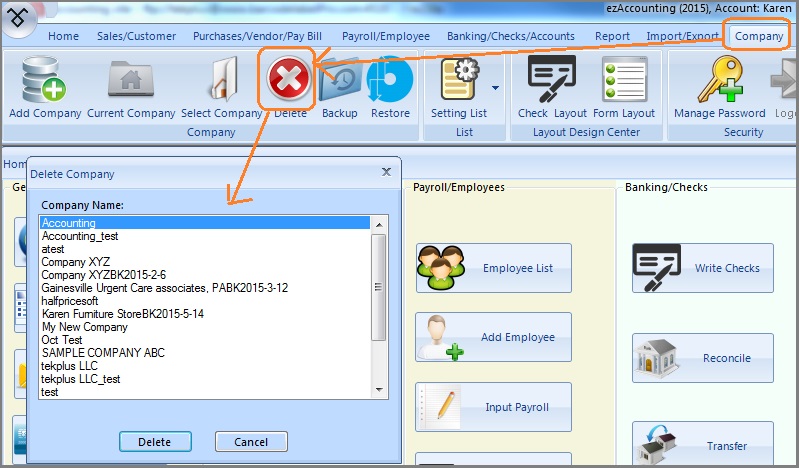 ---
(
back to top
)
Related Topics