ezAccounting Software: How to View Expense Report
ezAccounting
->
FAQs
->
Reports and Forms
ezAccounting software
, you can track company expense easily with expense report. Each time you pay bills, write a check, and create a paycheck to pay employee, you will see the records there.
You will three types of expense here:
Payroll
Bill (bill payment)
Direct Check (You write a check without a bill)


Step 1: View Report Center


You can start ezAccounting, click the top menu "Report Center" to view report options screen.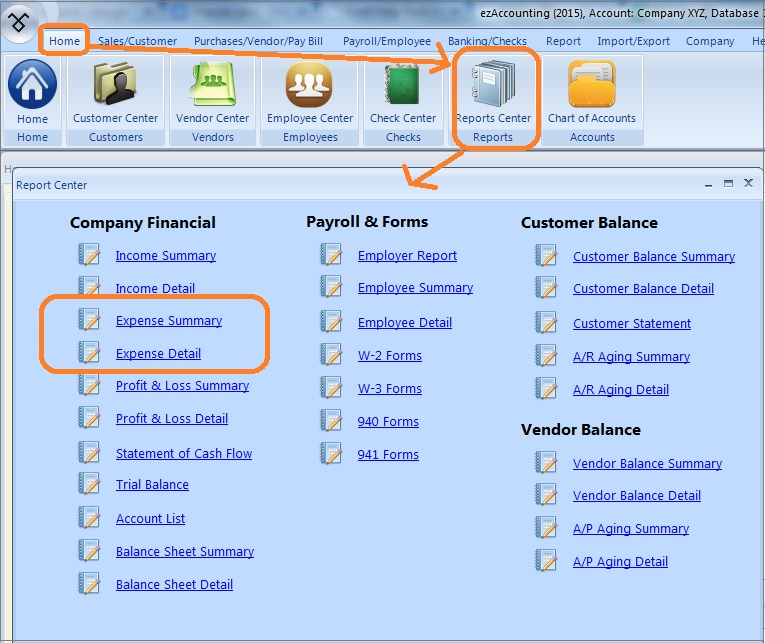 Step 2: Expense Detail Report


You can click the Expense Detail link to view Expense Detail Report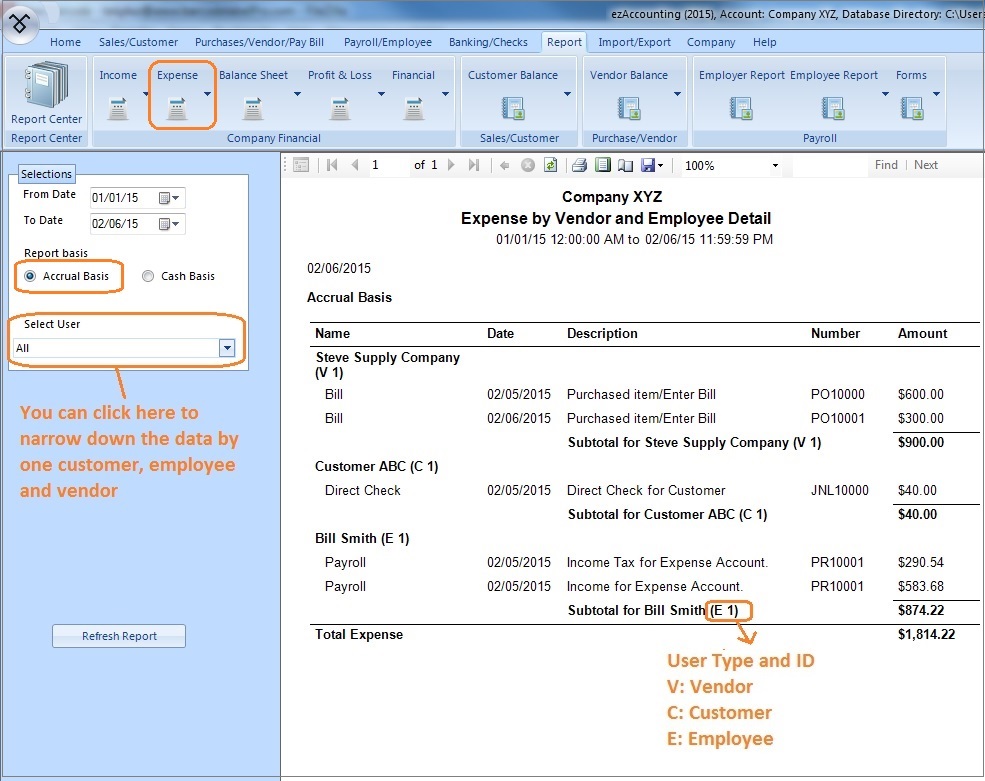 Click to view larger image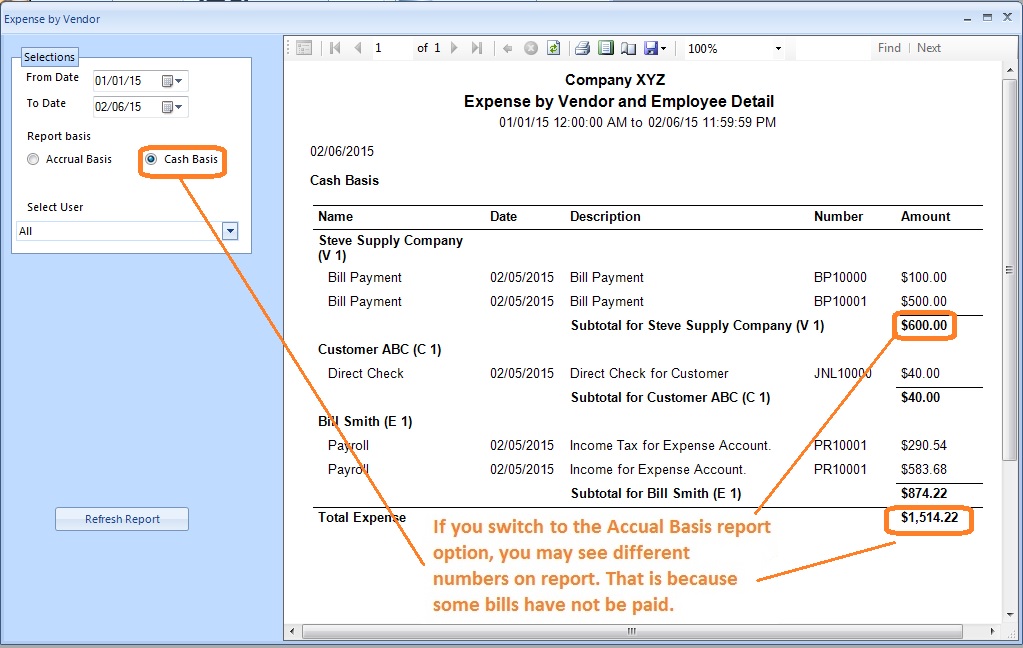 Click to view larger image
Step 3: Expense Summary Report


You can click the Expense Summary link to view Summary Report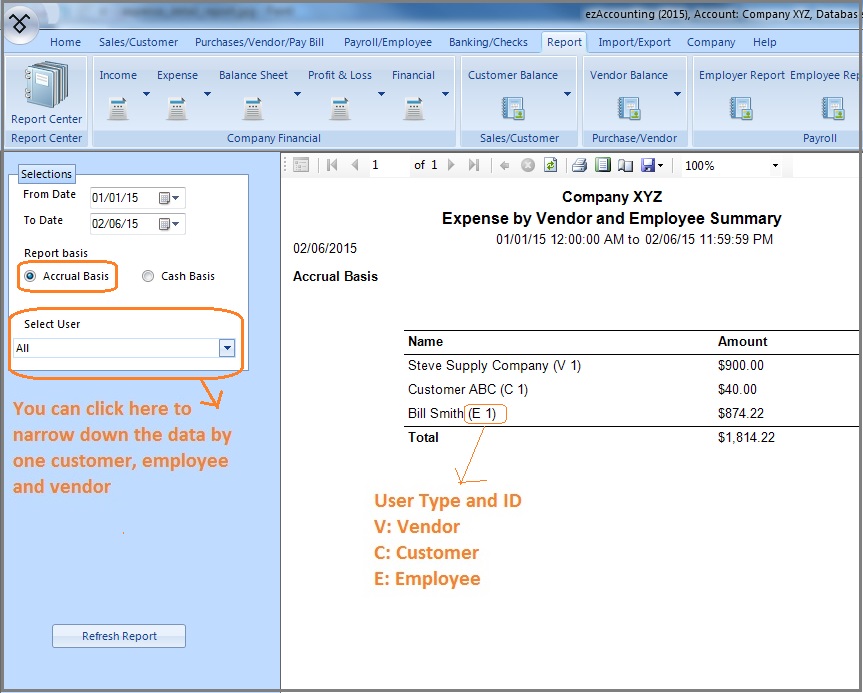 Click to view larger image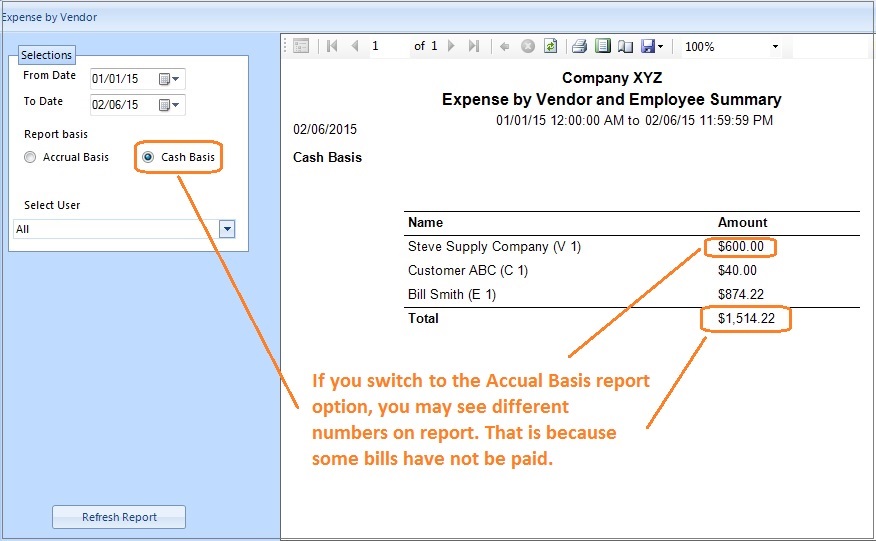 Click to view larger image
---
ezAccounting software is the right in house accounting solution for small businesses needing to document and report on incoming and outgoing cash flow including sales, receipts, payments and purchases. It also supports payroll processing and tax form printing.

If you have not installed this software, you can download and try it free with no obligation and no credit card needed.

This accounting software is compatible with Windows 10, 8.1, 8, 7, Vista and other Windows computers.

$30 Off!!! 2019 ezAccounting $119 (Regular: $149/calendar year)



---
---
(back to top)
Related Topics