ezAccounting Payroll: How to Print Form W-2
ezAccounting
->
FAQs
->
Reports and Forms
Step 1: Start ezAccounting and click top menu "Reports", then the sub menu "Forms"
You can double click the desktop ezAccounting icon to start ezAccounting.

Step 2: Choose Form W-2
You can print W-2 recipient copies on white paper.
You need to print W-2 copy A for SSA return on pre-printed red form.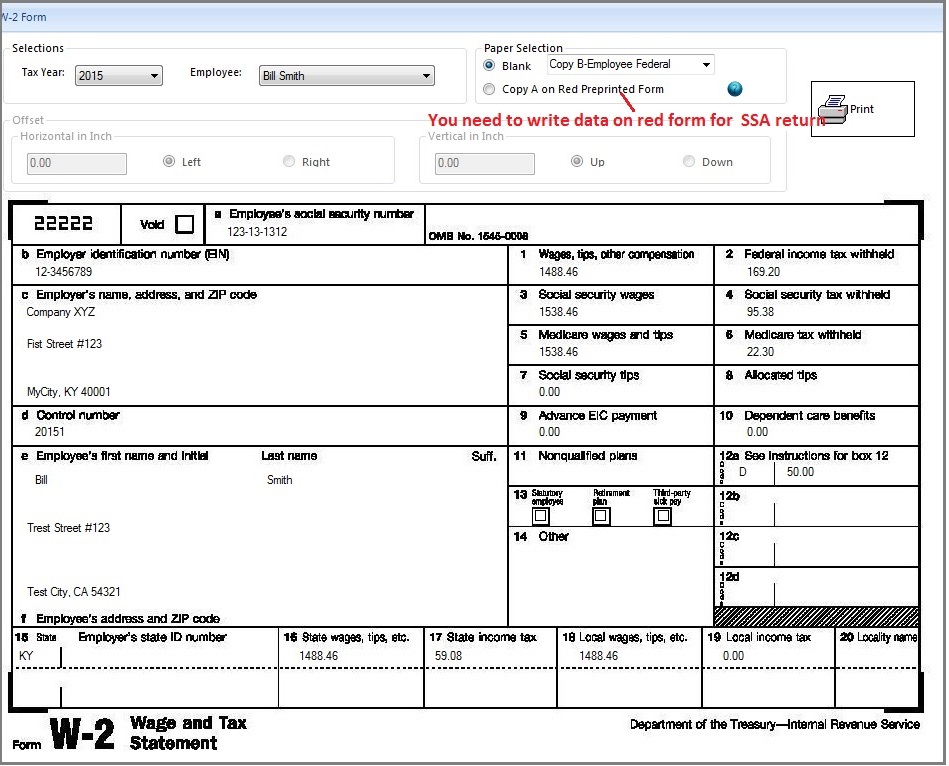 Need more functions to prepare and file tax forms
Many ezAccounting like to use
ezW2 software
also because:
- ezW2 software can read data from ezAccounting software directly.
- ezW2 can print ALL W2 and W3 forms on white paper, SSA approved. No red forms are needed.
- ezW2 can print 1099-misc and 1096 also.
- ezW2 also support efile and PDF printing.
You should consider using ezW2 software if
You are a CPA with many clients


You have more than 5 employees. ezW2 will save money on red forms. ezW2 is approved by SSA to print W2 W3 on white paper.


You need to file 1099-MISC and 1096 tax forms also.


You need to convert recipient copies into PDF format and email the files.


You need to file W2 forms electronically


Or you need to more controls, for example: edit the W-2 form

Click here to learn more about how to use ezW2 together with ezAccounting software


---
ezAccounting software is the right in house accounting solution for small businesses needing to document and report on incoming and outgoing cash flow including sales, receipts, payments and purchases. It also supports payroll processing and tax form printing.

If you have not installed this software, you can download and try it free with no obligation and no credit card needed.

This accounting software is compatible with Windows 10, 8.1, 8, 7, Vista and other Windows computers.

$30 Off!!! 2019 ezAccounting $119 (Regular: $149/calendar year)



---
---
(back to top)
Related Topics