ezAccounting Software: How to Import Vendors from Spreadsheet
ezAccounting software
makes it easy to track income and cost. You can:
Import vendor from spreadsheet (.vsv file)
---
Steps to Import Vendors from .csv file
How to convert my data from other format to .csv file

If your data is saved in Excel file, you can convert it easily by clicking Excel top menu "File", then click "Save As" to save it as .csv (comma delimited) file.
If you saved data in access, sql server or other database, you can export data to .csv file.
Download sample data file
For testing purpose, you can download the sample data file here. Then unzip them, extract and save them to your local folder.
https://www.halfpricesoft.com/accounting/vendors.zip
Step 1: Start ezAccounting software
Step 2: Delete vendors (optional)
Click the top menu "Home->Vendor Center" to view vendors
If you have test data, please remove it before you import data.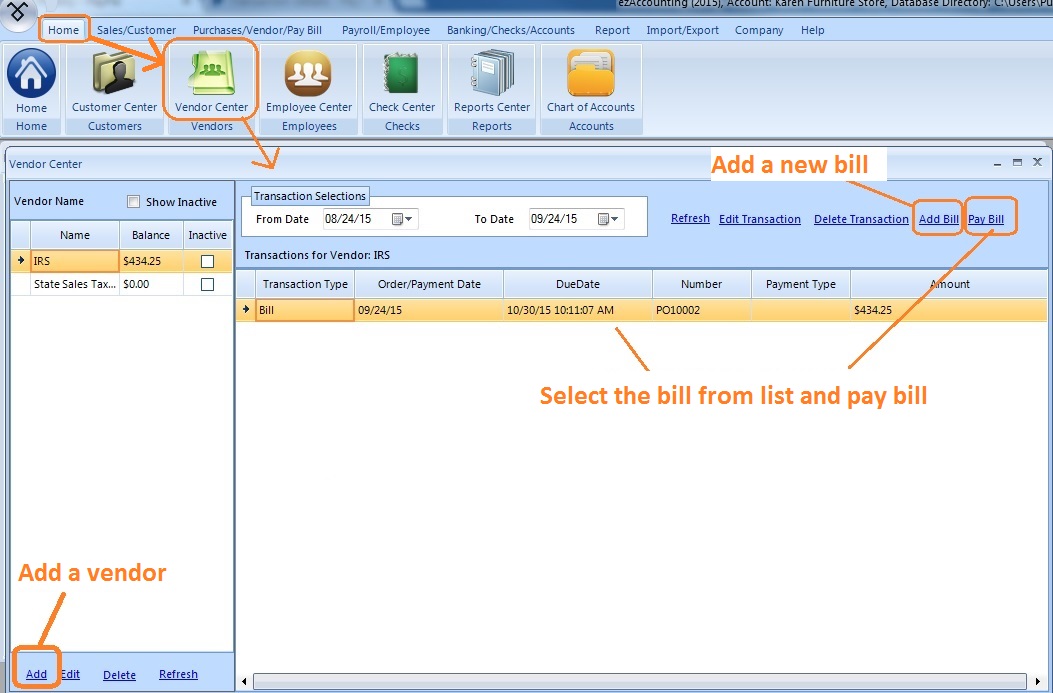 Step 3: Import vendors
3.1 Click the top menu "Import/export" then "Import Vendor" to view the import vendor screen.

3.2 Select the .csv file.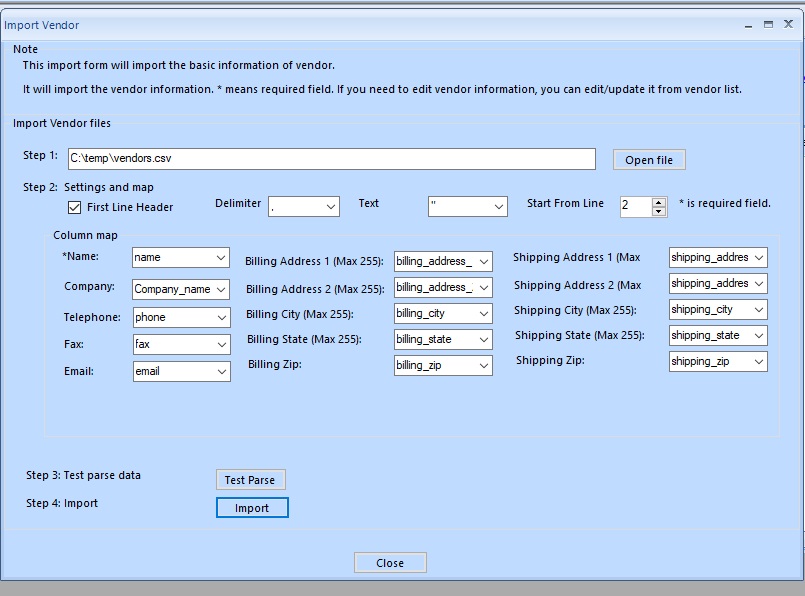 3.3 Map the fields.
3.4 Click the "Test Parse" button.
3.5 If there is no error, click the "Import" button to save data into database.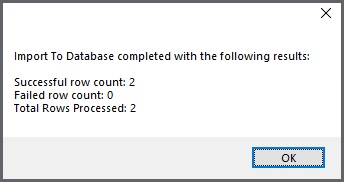 Step 4: Go back to Vendor Center, refresh data and view vendors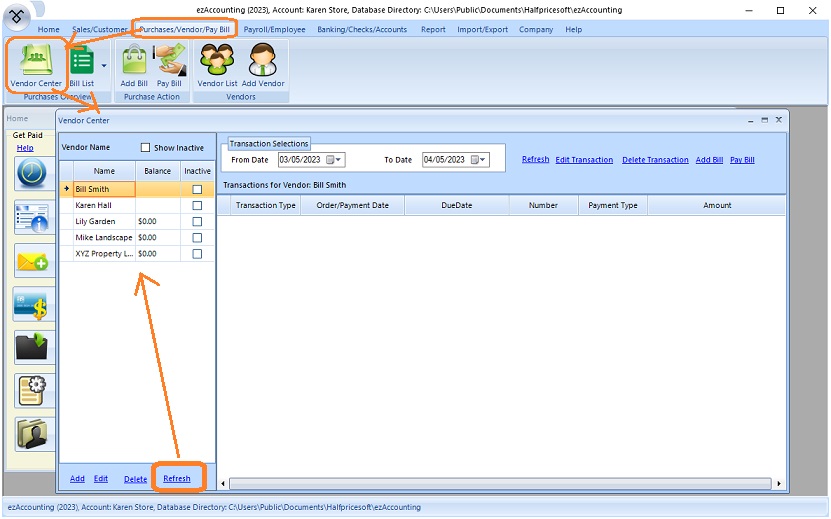 ---



From $179

ezAccounting software is the right in house accounting solution for small businesses needing to document and report on incoming and outgoing cash flow including sales, receipts, payments and purchases. It also supports payroll processing and tax form printing.

If you have not installed this software, you can download and try it free with no obligation and no credit card needed.

This accounting software is compatible with Windows 11, 10, 8, 7, Vista and other Windows computers.

ezAccounting makes it easy to track income and cost!


---
---
(
back to top
)
Related Topics