Have a question?
1. Using the Keywords Search from Our Site Page

We added the search box at the top right corner of each page. You can type your keywords there and find the answer quickly.
Sample keywords:
ezPaycheck rollback
MICR Position
ezCheckPrinting invalid license
ezCheckPrinting version
move ezW2 new machine
Invalid QuickBooks checks
After fact payroll
...
2. Using the Help Button within Software
If you have question about one feature, you can click the help button or the help link from your screen.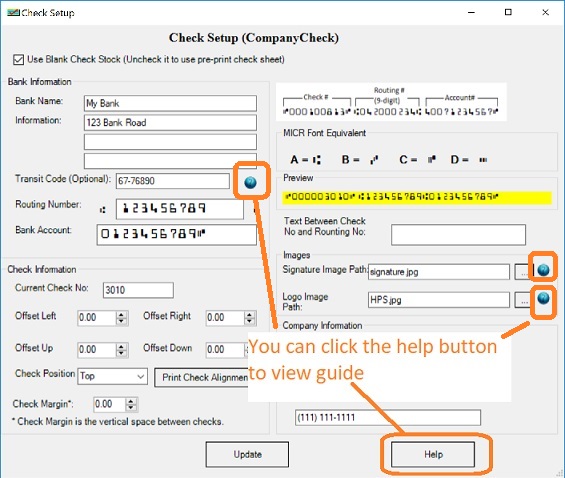 3. View FAQs by Clicking the Help Menu within Software
You can click the help menu within our software to view the FAQs page.

We offer the free email, live chat, phone and forum support.


We also offer the remote access support and customized design service. We may charge for such special services.