ezCheckDraft: How to restore the backup data
backup data
and restore easily. Here is guide on how to restore data.
---
ezCheckDraft database backup file is .db file. you should
NOT
open this backup file manually. Please follow the steps below to restore your data.
---
Herea are two options:
Option 1: for businesses with a few accounts
Option 2: for CPA with many clients accounts
---
Option 1: Restore Data with ezCheckDraft Restore Function
Step 1: Restore backup file
If you backup data to the default data folder, you can skip this step. You can follow step 2 and switch the current account directly.
1.1 Start ezChecKDraft application
1.2 Insert USB disk if you saved your backup data there. (Optional)
1.3 Click ezCheckDraft top menu "Accounts->Restore Account", then select the backup file from the USB disk or the backup folder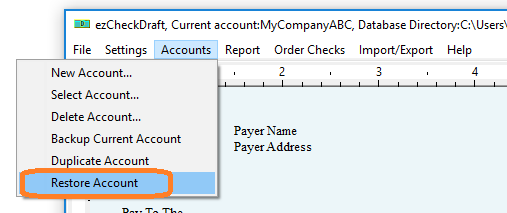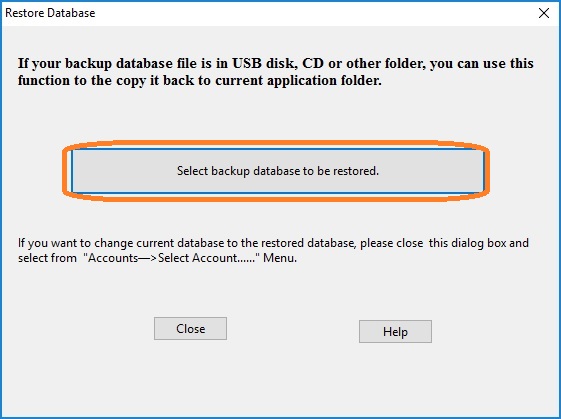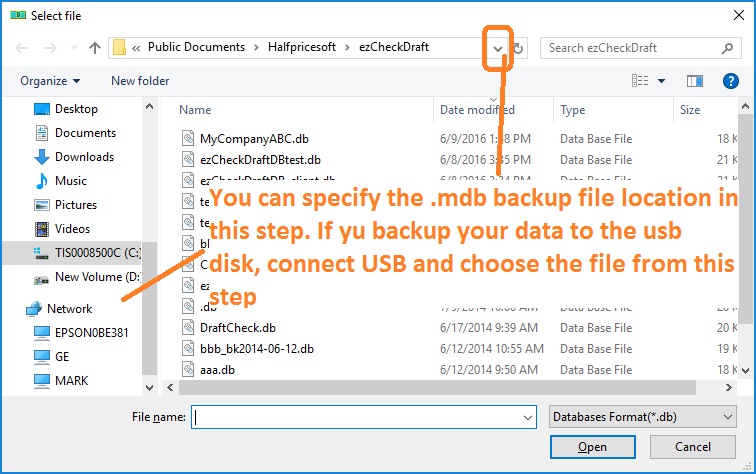 Step 2: Switch the current account
You can click ezCheckDraft top menu "Accounts" then "select account" to change the current to the new backup database file.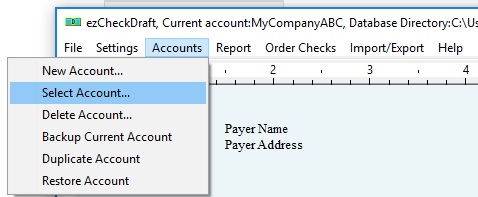 Option 2: Restore Multiple Accounts Manually
If you are a CPA and have many client accounts, it will be faster to restore the data manually.
The default data folder for ezCheckDraft is
C:\Users\Public\Documents\Halfpricesoft\ezCheckDraft
The database files are .db files.
You can copy all the backup files to your data folder
You can switch the current account by clicking ezCheckDraft top menu "Account" then "select account".
---
ezCheckDraft allows customers to design and print bank draft checks with MICR encoding on blank stock in house to receive payment via fax, phone and internet quickly.

If you have not installed this software, you can download and try it free with no obligation and no credit card needed.

This check printing software is compatible with Windows 10, 8.1, 8, 7, Vista and Apple Mac systems.


---