How to Duplicate the Current Bank Account in ezCheckPersonal Check Software
Step 1: Start ezCheckPersonal and click the top menu "Accounts" then "Backup Current Account" to open backup screen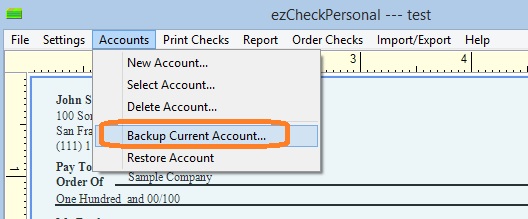 Step 2: Enter the new bank account name. Please use letter and number only!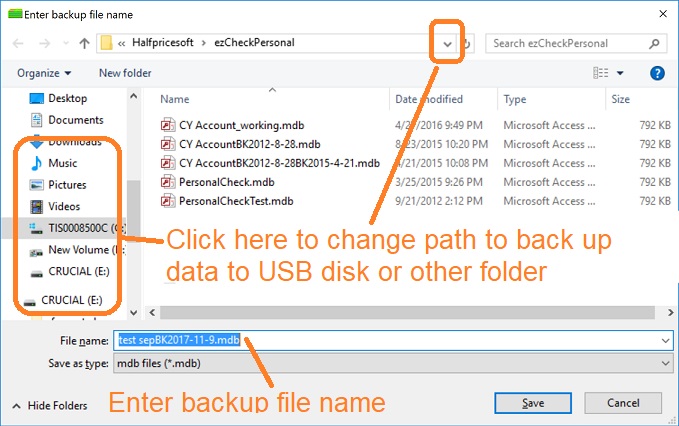 Step 3: Switch the current account
Click the top menu "Accounts" then "select account" to switch the curent account.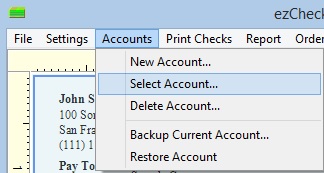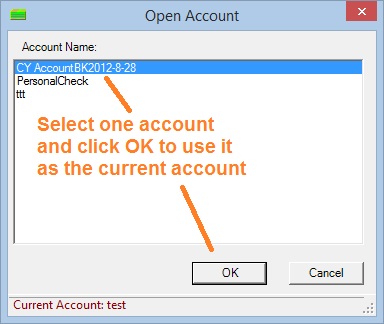 Step 4: Edit check set up and enter the bank informatin for the new account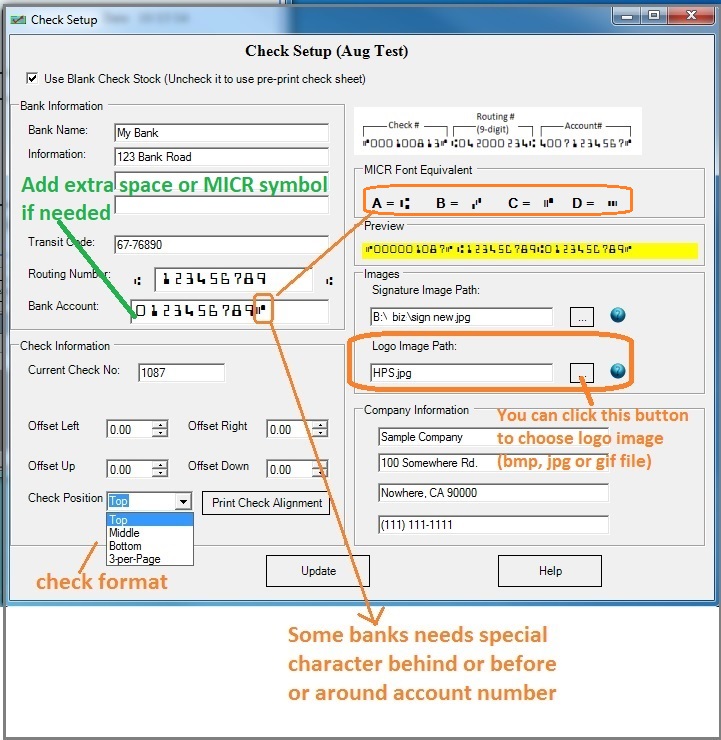 ---
ezCheckPersonal allows customers to design and print pocket-sized personal checks with MICR encoding and logo on blank stock. You can also use it to fill out preprinted blank checks too.

If you have not installed this software, you can download and try it free with no obligation and no credit card needed.

ezCheckPersonal is available for both Windows and Mac computers.


---
Related Links: