ezCheckPersonal Guide: Add a New Field
With ezCheckPersonal check printing software, you can customize the check layout with a new text field or a new line easily.
Please click the top menu "Settings->Check layout Setup" to open the check layout page. You can customize the layout of your check by changing the font size, logo position, logo size or add a new label.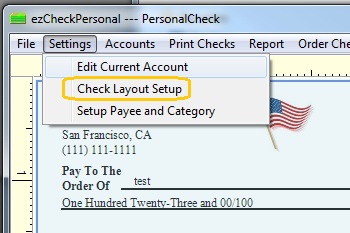 Add a new text field
1. Select "Custom text 0" from the Item Picker list
2. Check the "Visible" box
3. You can edit the "Item Text" description
4. You can modify the font type and font size(optional)
5. You use the mouse to drag/drop the field to a new location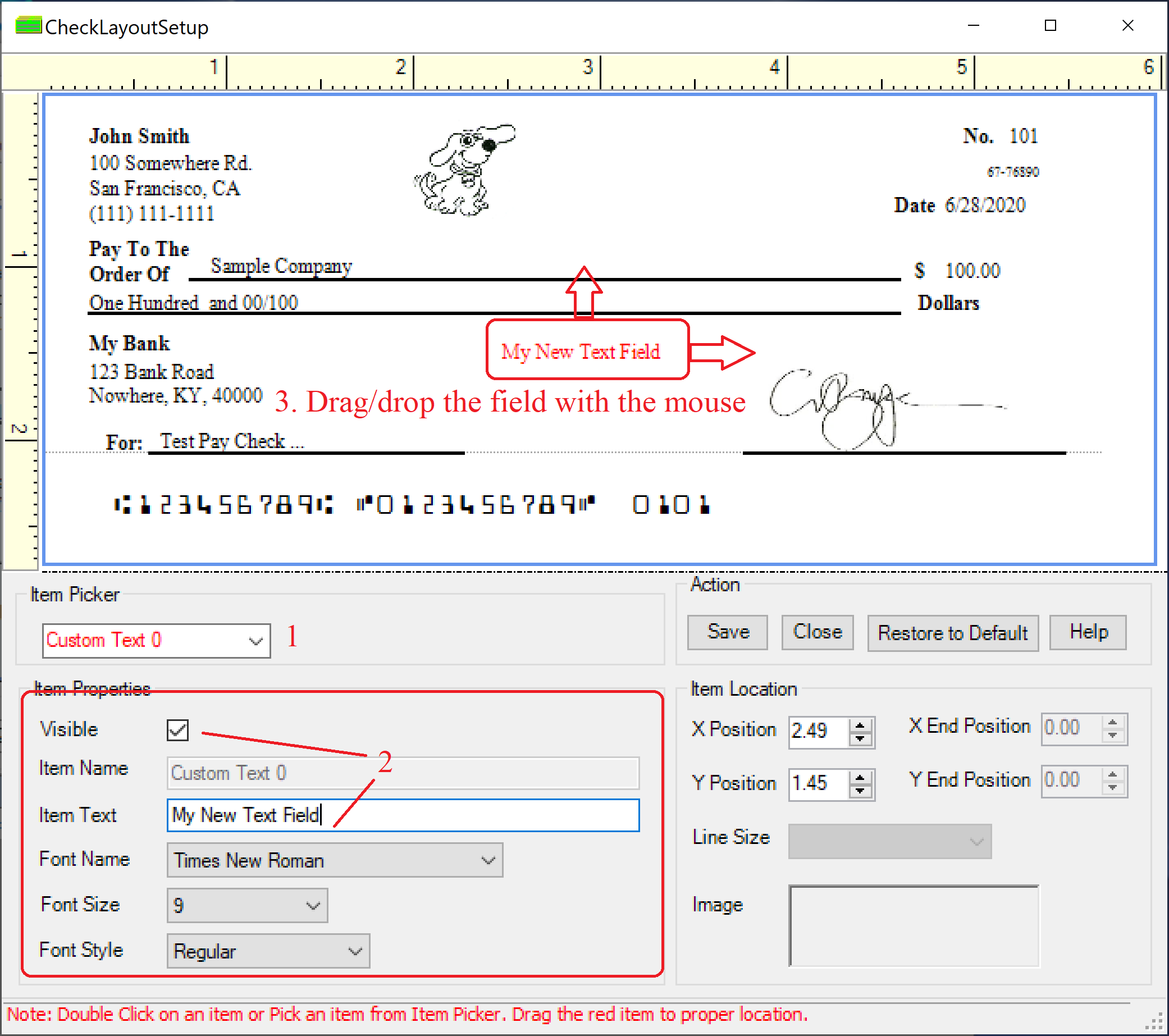 ---
ezCheckPersonal allows customers to design and print pocket-sized personal checks with MICR encoding and logo on blank stock. You can also use it to fill out preprinted blank checks too.

If you have not installed this software, you can download and try it free with no obligation and no credit card needed.

ezCheckPersonal is available for both Windows and Mac computers.


---
---