ezCheckPersonal Check Writer: How to Import Check Data from Spreadsheet
With ezCheckPersonal check printing software, you can import check data from spreadsheet to print multiple checks quickly.
If you need to use ezCheckpersonal blank check printing feature for other software (ie: Quicken), you can export the check data into .csv file first, then import the check data into ezCheckPersonal to print checks on blank stock by one click.
---
Step 1: Download Sample Check Data File (Optional)
We would like to suggest you download the sample data file. So you can follow the templates to build your data files easily.
You can download the file and save them to your local folder. You need to unzip them first.
https://www.halfpricesoft.com/personal-check-writer/test_data.zip
---
How to convert Excel to .csv file
ezCheckPersonal can import data from .csv file. If you have data in Excel format, you can convert your file to .csv file easily.
- Clicking Excel file top menu "File", then click "Save As"
- Then save file as .csv (comma delimited) file.
---
Step 2: Start ezCheckPersonal Software
Once you installed ezCheckPrinting software, a desktop shortcut will be created. You can click it to start ezCheckPrinting easily.

Step 3: Import Check Data
3.1 Close .csv data file first if it is opened by other application (ie: Excel).
You cannot open the same file with two application at the same time.
3.2 Click the top menu "Import/Export" then click the sub menu "Import Checks" to view "Import Checks" screen.
3.3 Follow the guide on screen to import the data
- The Payee Name and Amount fields are required. Other fields are optional.
- If you do not import check date, it will be default to TODAY.
- If you do not import check number, ezCheckPersonal will use the default and increase the check number automatically.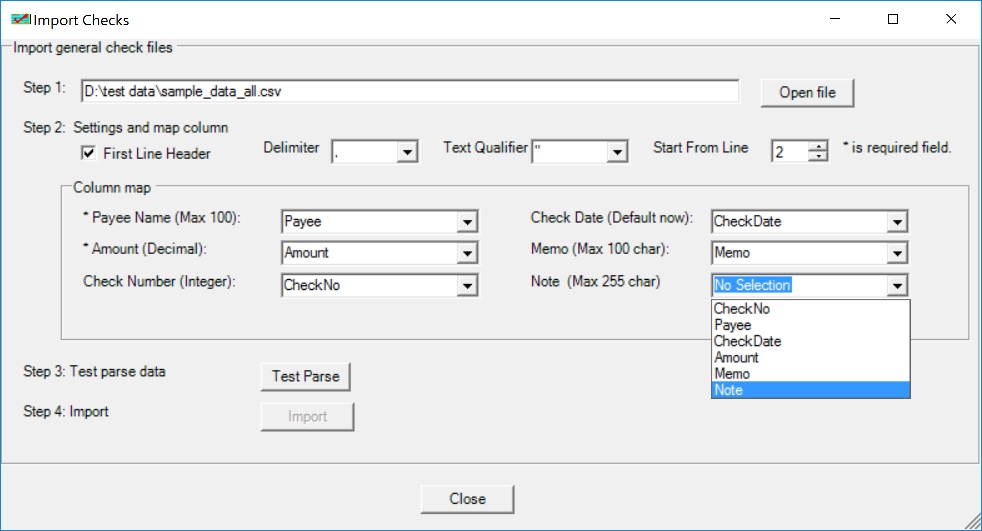 Step 4: Print Checks
Select checks from list and click the PRINT button to print multiple checks by one click.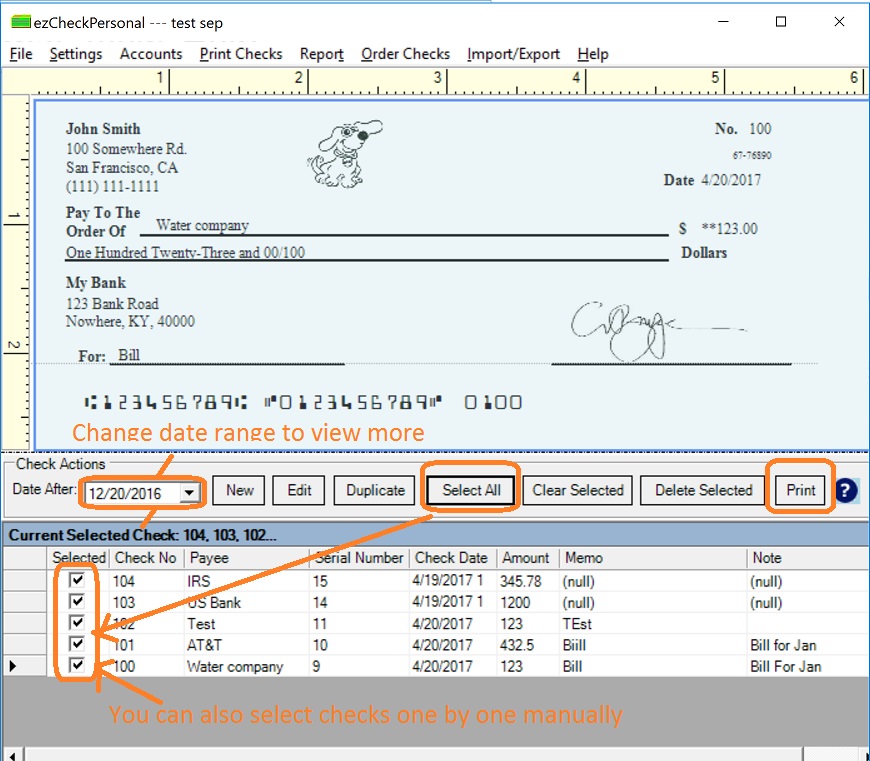 ---
ezCheckPersonal allows customers to design and print pocket-sized personal checks with MICR encoding and logo on blank stock in house. You can also use it to fill out preprinted blank checks also.

If you have not installed this software, you can download and try it free with no obligation and no credit card needed.

ezCheckPersonal is available for both Windows and Mac computers.



---
Related Links: