Sample Pocket-sized Personal Checks
(Click here to view
business format checks
)
With ezCheckPersonal software, you can
-
print check data and account information on blank stock
-
print check data only on pre-printed checks
-
print blank checks with MICR encoding line to fill in manually, or by Quicken, QuickBooks and other software
.
-
design a check easily
.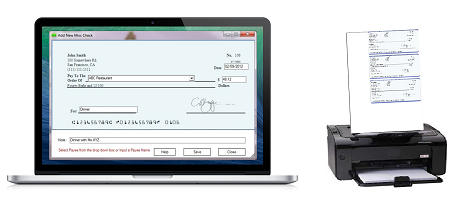 1. Sample Checks Printed on Blank Stock
Personal check with small background area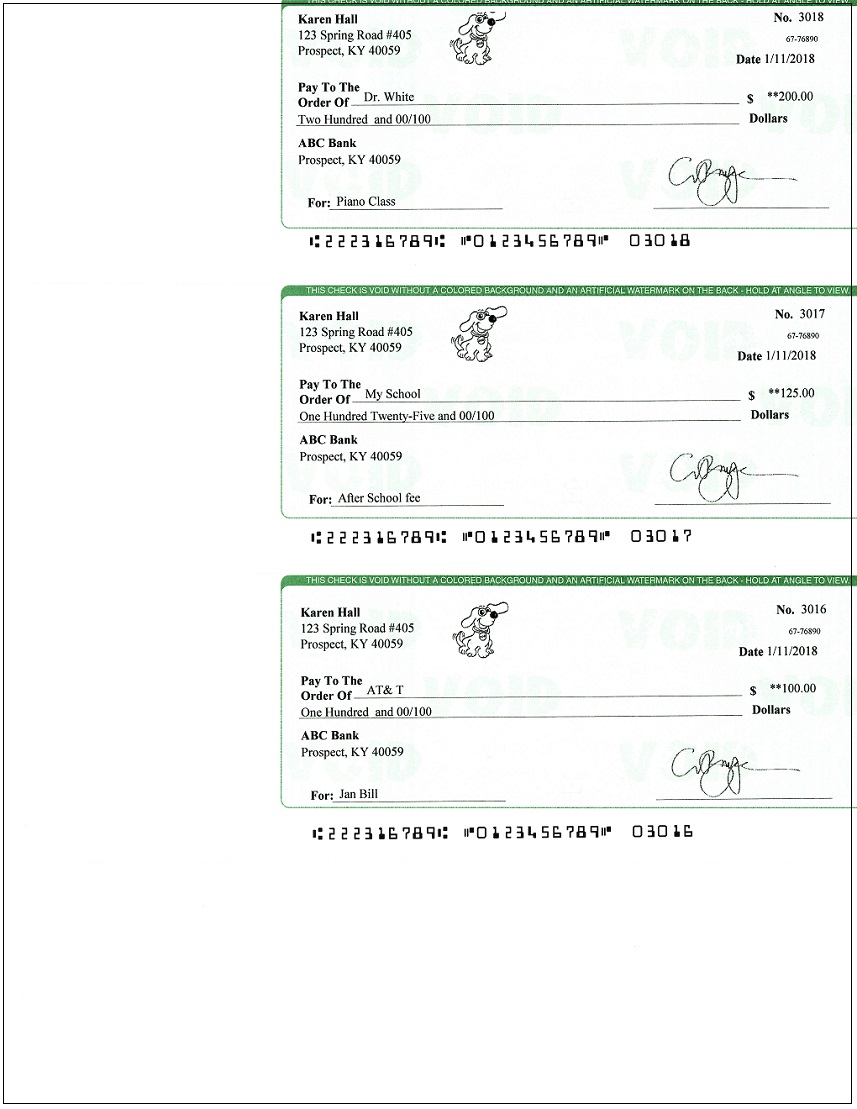 Personal check with big background area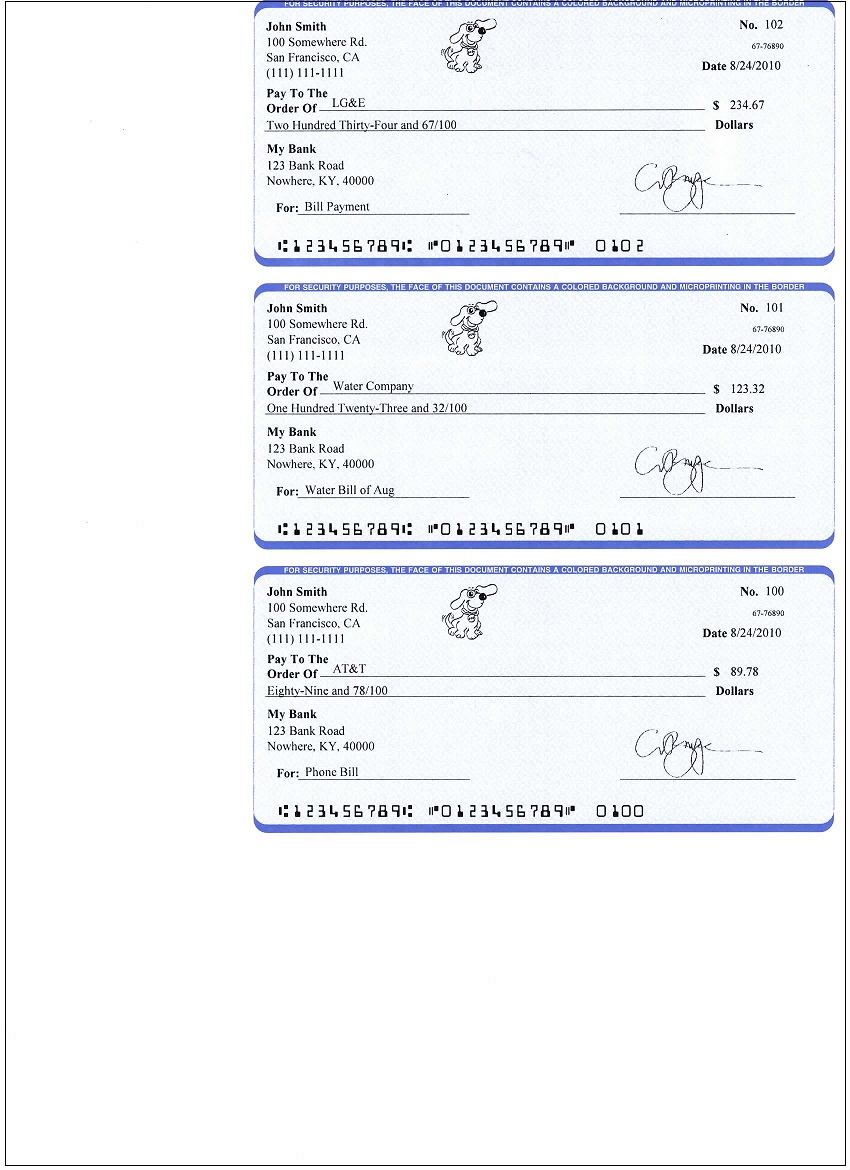 2. Sample Checks Data If You Are Using Pre-printed Check Paper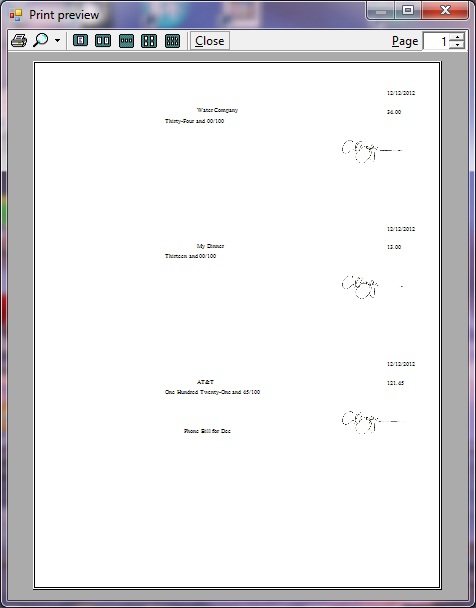 3. Sample Blank Checks That You Can Fill in Manually or with QuickBooks, Quicken & Other Applications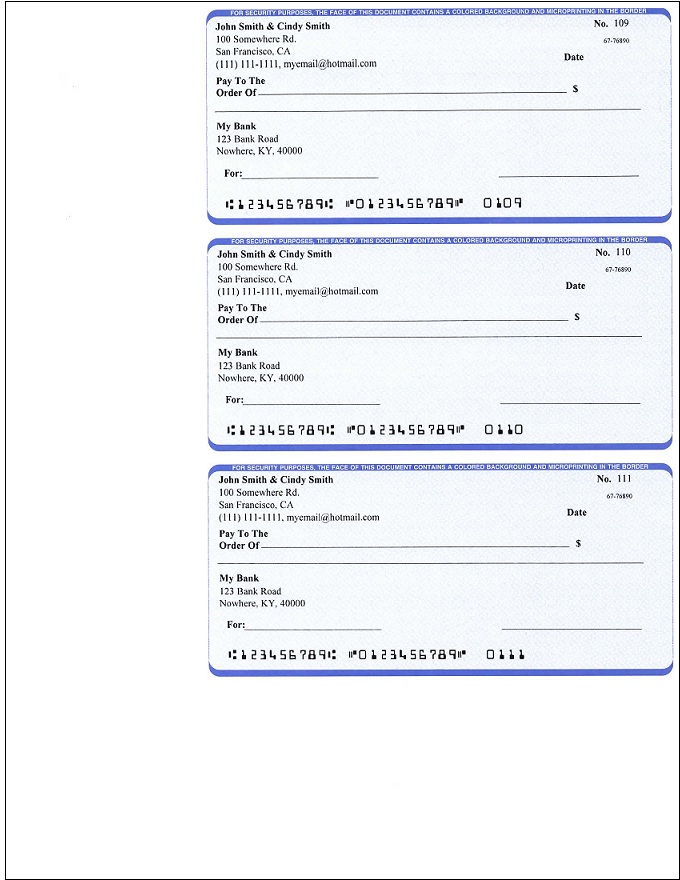 ---
Related Links:
---
ezCheckPersonal allows customers to design and print pocket-sized personal checks with MICR encoding and logo on blank stock in house. You can also use it to fill out preprinted blank checks also.

If you have not installed this software, you can download and try it free with no obligation and no credit card needed.

ezCheckPersonal is available for both Windows and Mac computers.



---