How Employee Enter TimeSheet Manually
ezTimeSheet employee timeclock automates time tracking on attendance, PTO, vacation, sick and eliminates payroll errors. You can install in on a shared machine as punch clock and you can also install it on each employee machine for time tracking.
There are several ways to enter the time sheet:
Employees clock in and clock out
Employees enter the time sheet manually (Administrator needs to grand this permission first)
Employer enters the time sheet manually
Employer imports the time sheet from external file

Here is the step by step guide on how employee can enter the timesheet manually.
Step 1: Start ezTimeSheet, login as Administrator
You can click the ezTimeSheet top menu "Administrator" then click "Login" sub menu to open log in screen.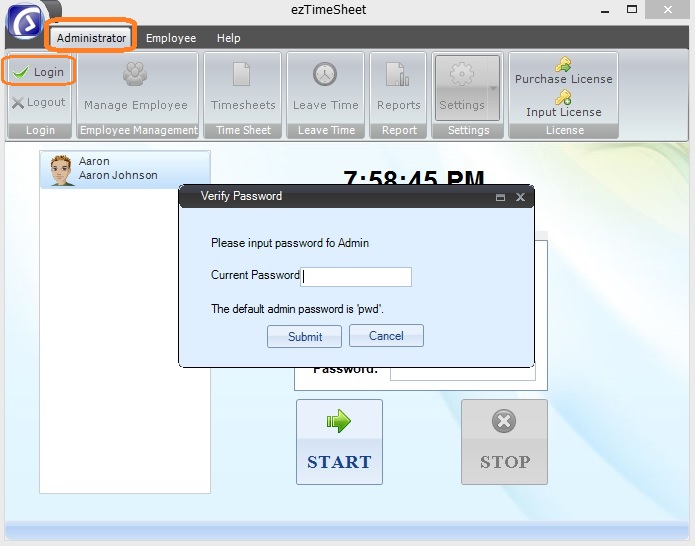 (Click image to enlarge)


Step 2: Set up Company Settings and Check the Option to Allow Employees Enter TimeSheet Manually
You can click top menu "Adminstrator->Settings" then click "Company Settings" sub menu to open company setup screen.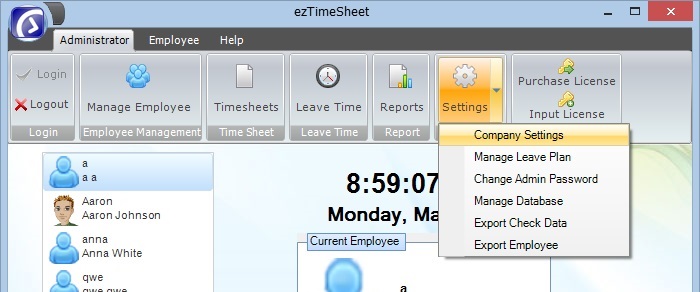 (Click image to enlarge)

Check the option to allow users edit timesheet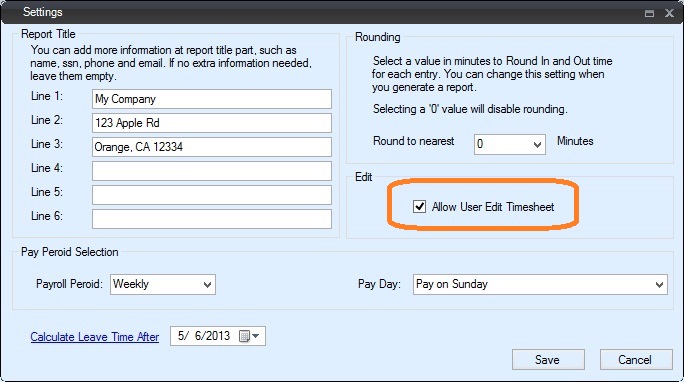 (Click image to enlarge)


Step 3: Employee Log in and Enter TimeSheet
Start ezTimeSheet and click top menu Employee
Click the sub menu View/Edit My TimeSheet.
Employee needs to log in to view manage timesheet screen