How to Add, Edit, Delete and Print Check(s) in ezCheckPrinting
With ezCheckPrinting, you can print professional business checks in house easily. If you have not installed ezCheckPrinting, you can
download the ezCheckPrinting trial version
from our site for free. You can find the follow information in this guide:
Add a check
Edit a check
Delete check(s)
Print check(s)
After you installed ezCheckPrinting software, a desktop shortcut will be created. You can click it to start ezCheckPrinting easily.

#1: Add a check
1.1 Start ezCheckPrinting software and click the New button to add a new check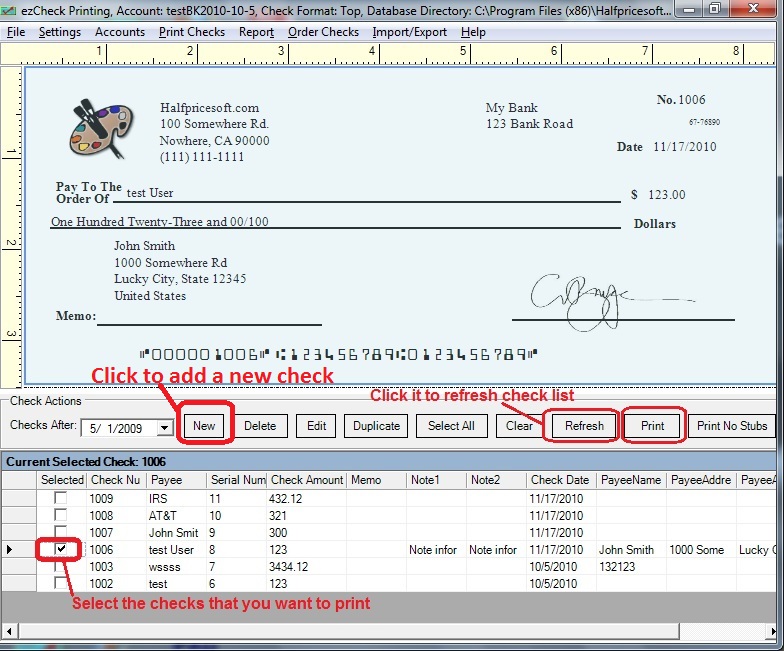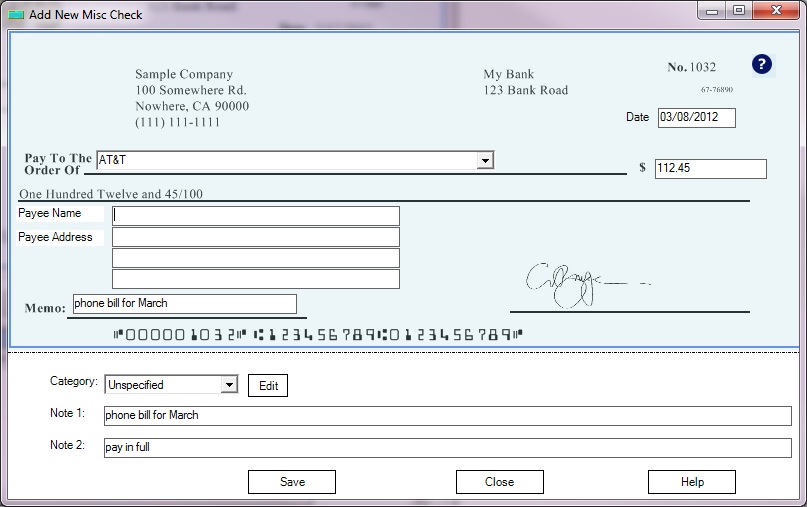 #2. Edit a Check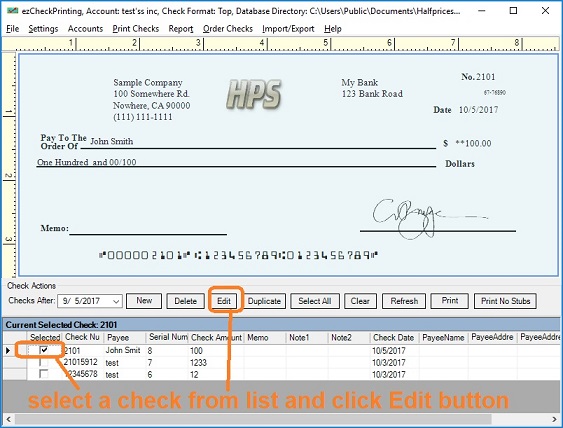 #3. Delete Check(s)
You can select one or multiple checks from check list, and them click the DELETE button to remove check(s).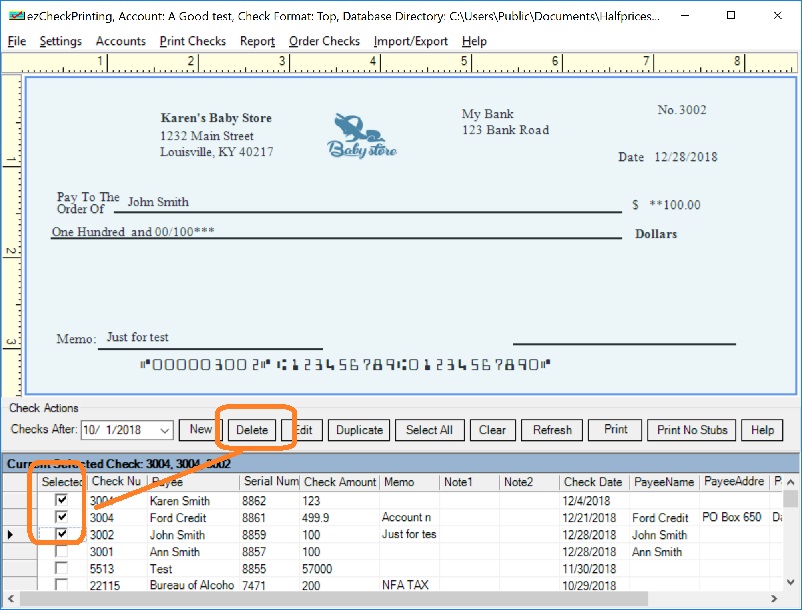 #4. Print Checks
3.1 Select the check(s) from the check list and click the Print button to print your check.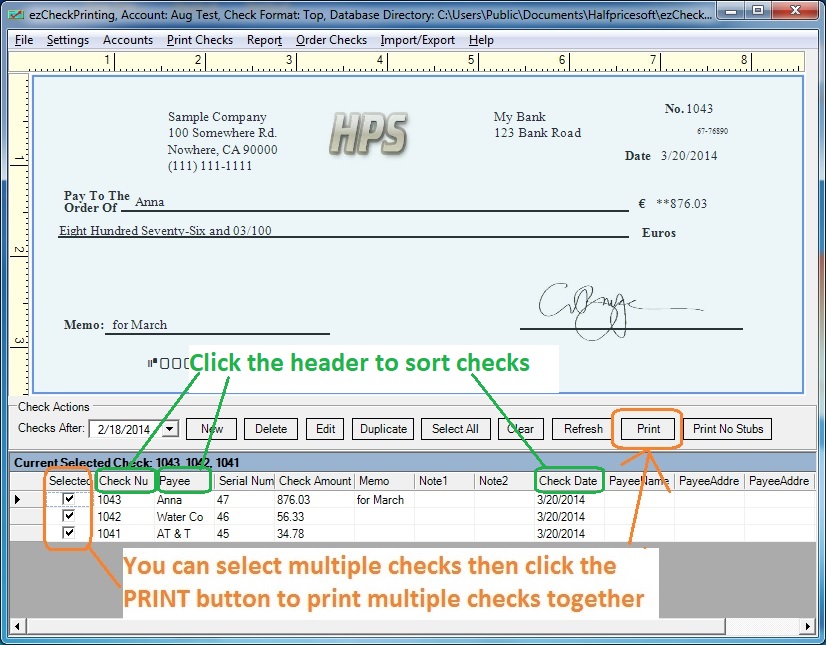 3.2 Select Printer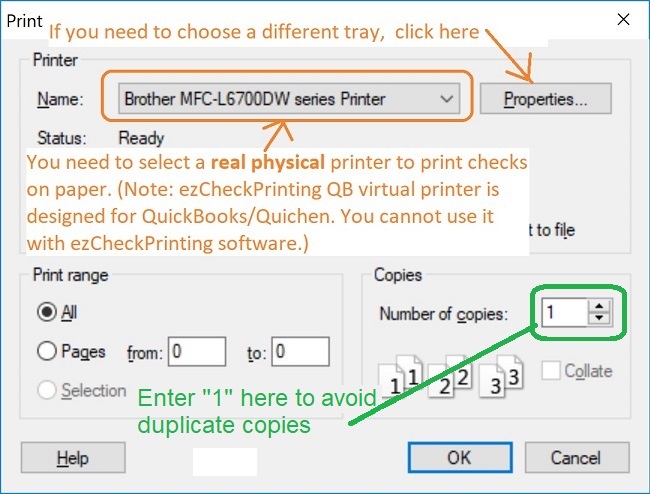 3.3 Preview and print check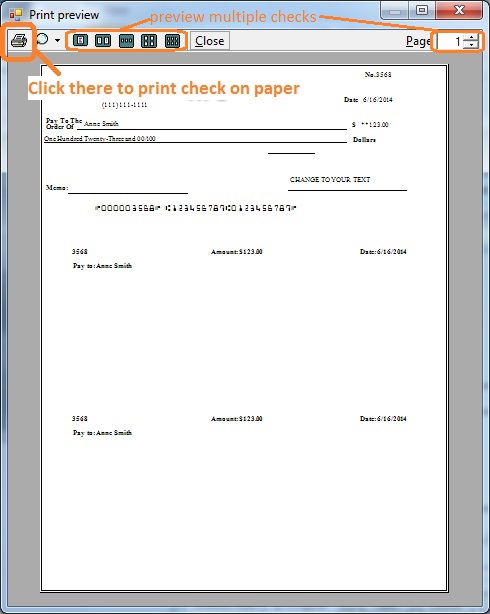 Please feel free to download and try ezCheckPrinting Software. No registration needed and no obligation.
---
Related Articles:
How to print pre-printed blank checks to fill in later
https://www.halfpricesoft.com/articles/how-to-print-quickbooks-micr-blank-check.asp


How to print QuickBooks checks on blank stock
https://www.halfpricesoft.com/quickbooks-check-printing/print-quickbooks-checks.asp


How to print recurring checks
https://www.halfpricesoft.com/business_check_software/print-recurring-check.asp