How to Roll Back ezPaycheck to the Previous Version
Steps to rollback to ezPaycheck previous version:
Step 1: Back up data
Your data should be safe during this process. However, we always suggest customers back up data before downloading the new version.
If you cannot use ezPaycheck backup function, you can back up the data manually to other folder or USB disk. You can back up this folder or just the .mdb files (Microsoft Access Database files) inside this folder.
The default data folder is
C:\Users\Public\Documents\Halfpricesoft\ezPayCheck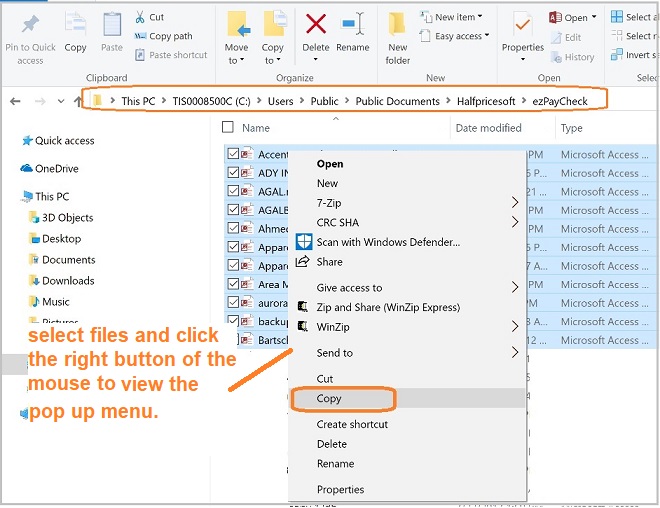 Step 2: Uninstall the current version of ezPaycheck
2.1 Click the "Start" button to open "Control Panel", and then click "Programs and Features".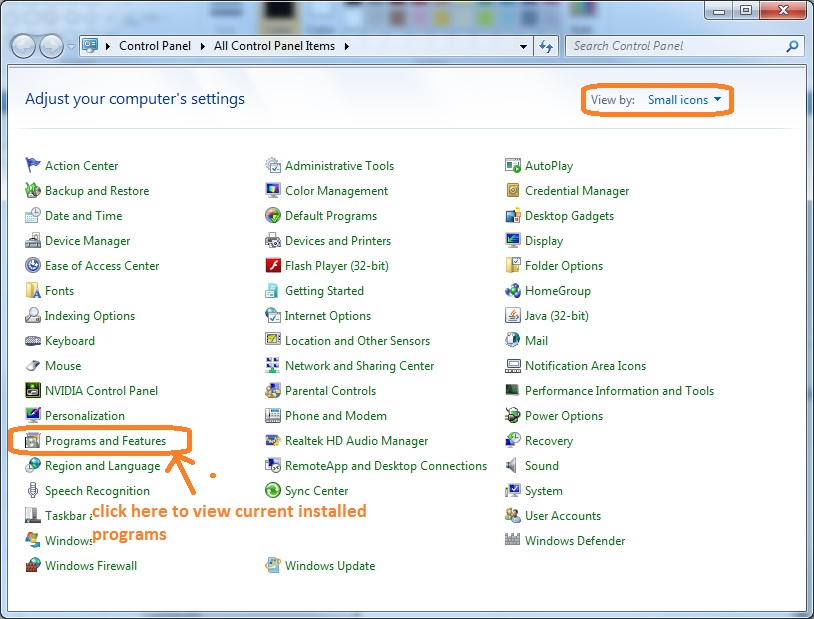 2.2 Select "ezPaycheck" from list and uninstall it.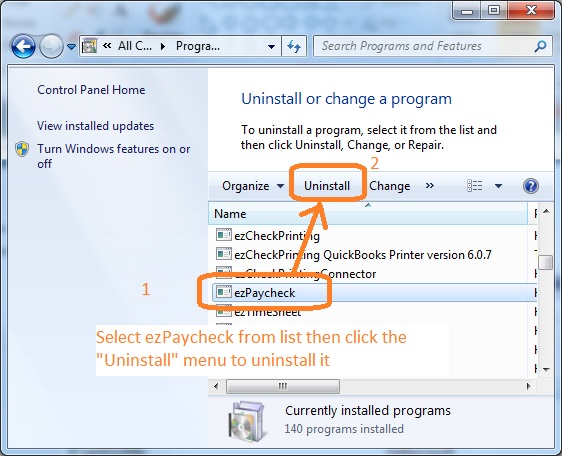 Step 3: Download the previous version of ezPaycheck Payroll Software