How to Uninstall ezPaycheck Payroll Software
Please back up your payroll data before you uninstall ezPaycheck payroll software!!!
1. Uninstall ezPaycheck from Windows
2. Uninstall ezPaycheck from Mac
---
1. Uninstall ezPaycheck from Windows
Step 1: Log on the machine as administrator or a user that have the permissions to uninstall programs
Step 2: Click the "Start" button to open "Control Panel", and then click "Programs and Features"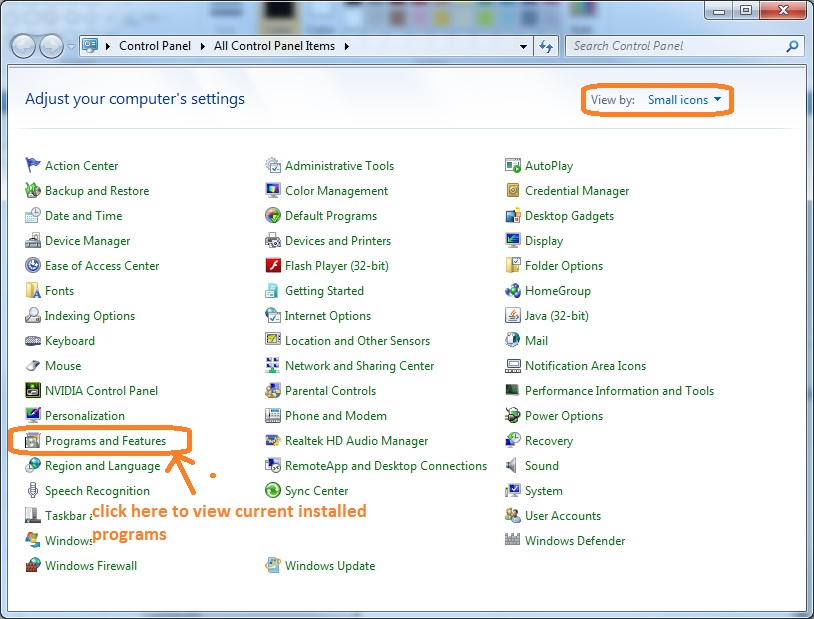 Step 3: Select the application from program list and then click Uninstall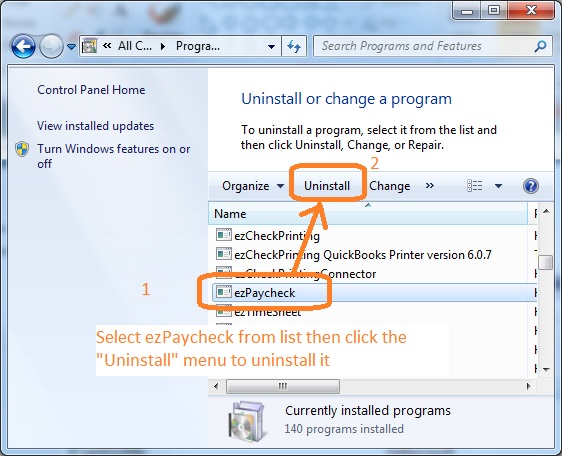 2. Uninstall ezPaycheck from Mac
Step 1: Locate the ezPaycheck app in the Finder. Most apps are in your Applications folder, which you can open by clicking Applications in the sidebar of any Finder window
Step 2: Drag the ezPaycheck app to the Trash, or select the ezPaycheck app and choose File > Move to Trash
Step 3: If you're asked for a user name and password, enter the name and password of an administrator account on your Mac. This is probably the name and password you use to log in to your Mac.
Step 4: To delete the app, choose Finder > Empty Trash.
---



ezPaycheck Makes 2023 Payroll An Easy, In-House Task!

(For Windows and Mac)


Trusted by Thousands of New and Seasoned Clients Each Year Since 2005.
Calculate Federal & State Taxes, Print Paychecks, Print W2, W3, 941 and 940.
User-friendly, Easy-to-use

Try it free for 30 days with no obligation and no credit card needed.

**$139/calendar year - print paychecks in minutes**

No monthly fee. No hidden cost.


---
Related Links:
How to print paycheck in different formats: check-on-top, check-in-middle, check-at-bottom or 3-per-page
---