ezPaycheck Troubleshooting: FUTA and SUTA Issue
ezPaycheck payroll software
makes it easy to calculate federal and state payroll tax.
Issue #1: You did not check the FUTA and SUTA option on employee settings screen
You can edit the employee tax option to solve this issue.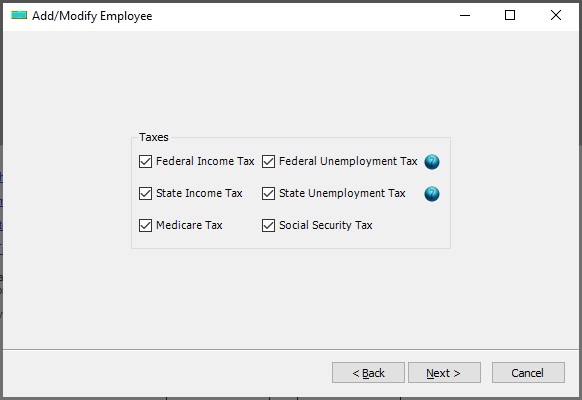 Issue #2: Wrong FUTA and SUTA Set up
Click the left menu "Company Settings" then click the sub menu "Tax Information" to open the company tax setup screen. You can enter the FUTA and SUTA rate there.
When you add a new paycheck, ezPaycheck payroll software will use this new tax rate to withhold FUTA and SUTA.
The change of FUTA or SUTA rate will NOT affect existing paychecks.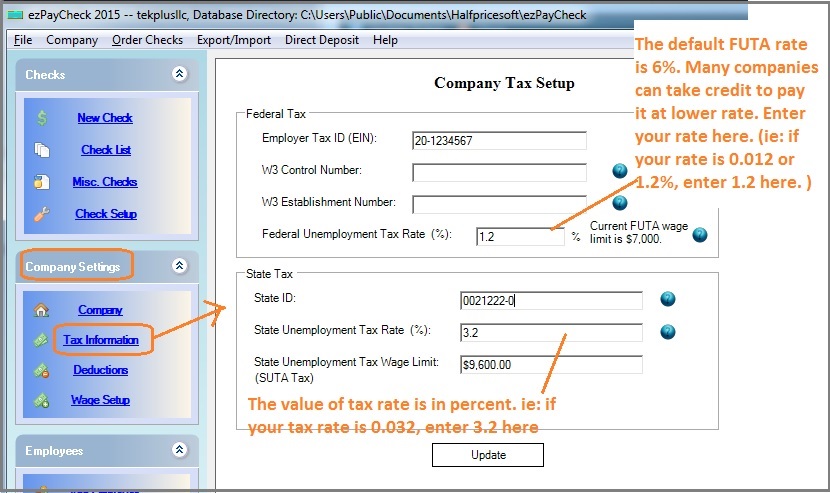 Issue #3: The employee' payment exceeds the annual limit
For example: in 2020, the FUTA tax applies to the first $7,000.
Issue #4: Report option
For example: paycheck #1234, pay period 9/16/2020 to 9/30/2020, paycheck date 10/1/2020
If you select "Pay Ending Date" option, this check is the last paycheck of 3rd quarter.
If you select "Pay check date" option, it is the first paycheck of 4th quarter.
Issue #5: New user: incorrect manual YTD data
When you enter the YTD data, please make sure you entered data for Employer Fed Unemployment and Employer State Unemployement.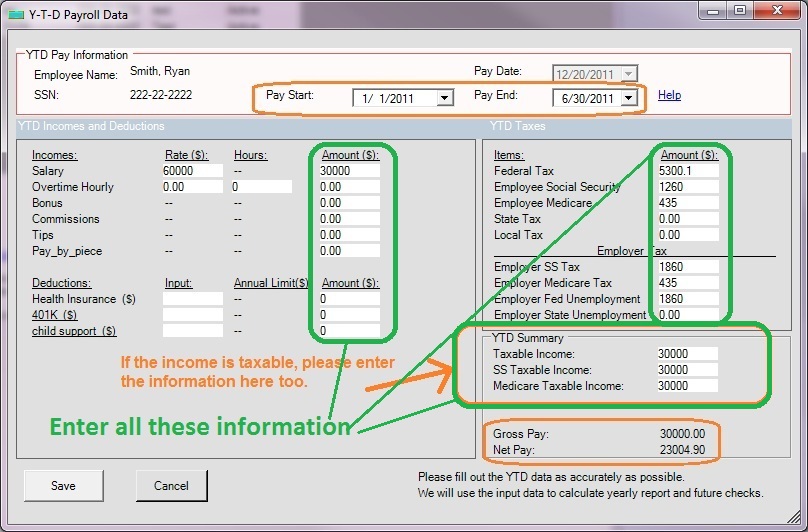 ---



ezPaycheck Makes 2023 Payroll An Easy, In-House Task!

(For Windows and Mac)


Trusted by Thousands of New and Seasoned Clients Each Year Since 2005.
Calculate Federal & State Taxes, Print Paychecks, Print W2, W3, 941 and 940.
User-friendly, Easy-to-use

Try it free for 30 days with no obligation and no credit card needed.

ezPaycheck 2023 & 2024 Bundle Special Offer $189 (Regular price: $139 per calendar year)

No monthly fee. No hidden cost.


---
---
Related Links:
---