ez1095 Guide: How to eFile 1095 and 1094 ACA Correction Forms
If you just have a few ACA forms to correct, it may be easier to print the paper forms with "Corrected" box checked and mail them to IRS. If you need to efile for ACA form correction, please view instructions below.
ez1095: Steps to generate ACA correction file for e-filing
Step 1: Find receipt ID of previous submission
You have to find the original filing receipt ID.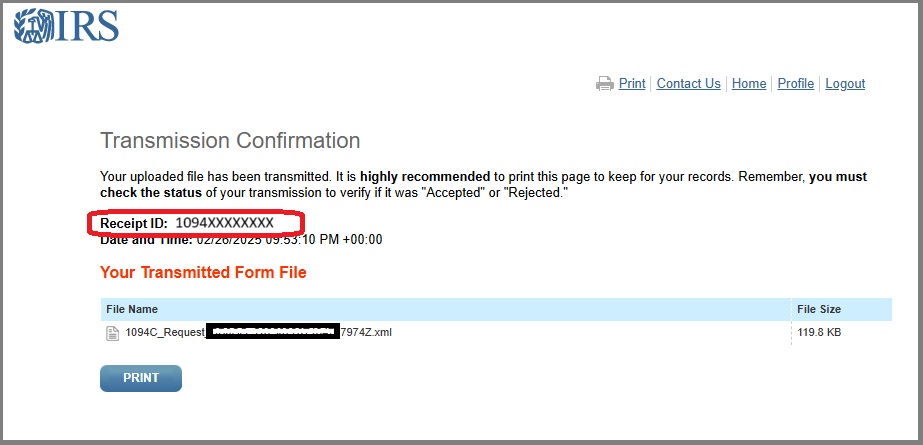 Step 2: Backup current data
Step 3: Fix the wrong form information and check the "CORRECTED" check box for error form.
NOTE: PLEASE DON'T CHECK 1094 and 1095 "CORRECTED" IN THE SAME TIME FOR EFILE CORRECTION. You need to files for corrected forms for 1094 and 1095 seperately.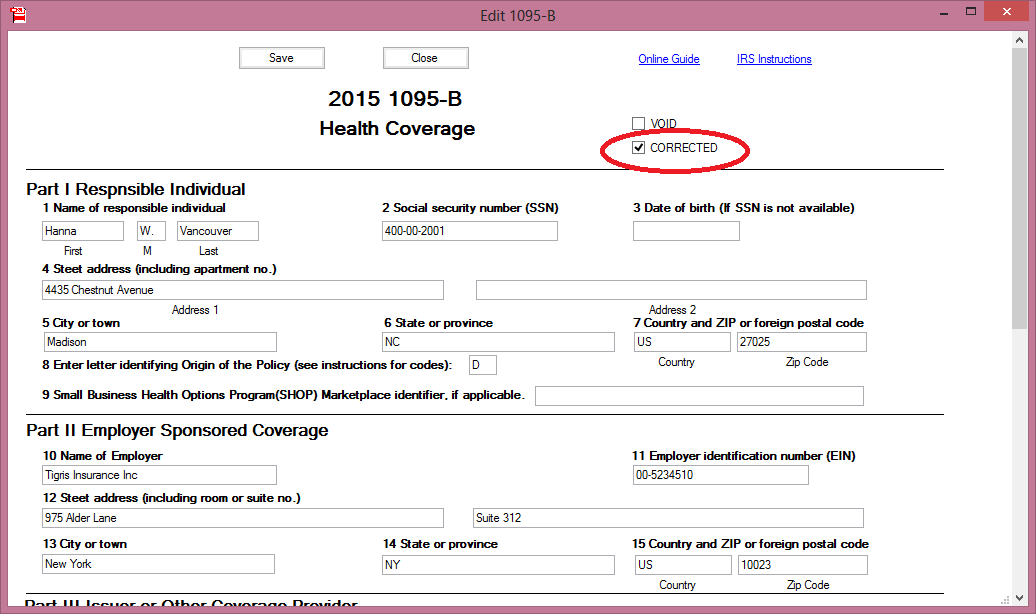 Step 4: Create efile document
- 4.1: Select the right forms and fill out Receipt ID in step one.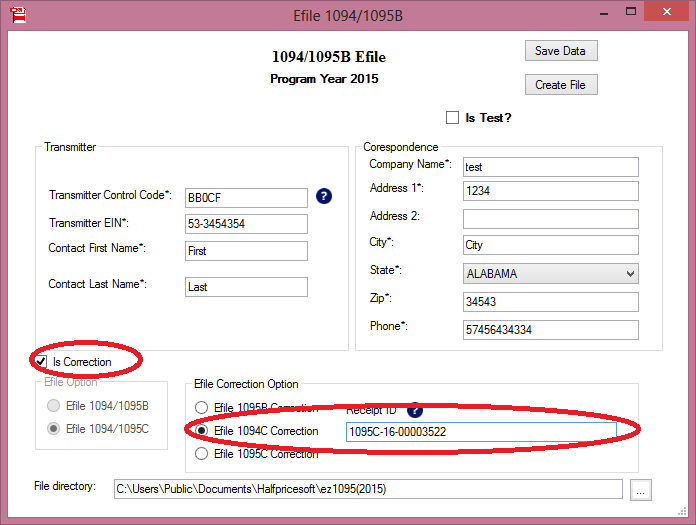 Learn more details here:





- 4.2: Create efile document
Click "Create File" botton to create efile.
Step 5: Valiate the XML files and upload to IRS site
- 5.1
Validate XML files before submissions
- 5.2 Upload Efile XML documents to IRS site.
---
ez1095 software can prepare, print and e-file forms 1095-B, 1094-B, 1095-C and 1094-C ACA forms. You are welcome to download the trial version for free, with no registration needed and no obligation.

ez1095 2019 is available for 2020 tax season!

This ACA form 1095 printing software is compatible with Windows 10, 8.1, 8, 7, Vista and other Windows system, 32-bit or 64-bit.


---
---
Related Links
Other Forms
---