Sample 1099-NEC Forms for Contractors and IRS
Preprinted forms are NOT necessary for recipient copies!
ezW2 software makes it easy to paper print and efile W2, W3, 1099-nec and 1096 forms. Here are the sample 1099-nec forms printed ezW2 software.
IRS changed 1099-nec form format! Our software has been updated for this change.
- From 2021, 1099-nec red form is 3-form-per-sheet.
- The 2020 1099-nec red form is 2-form-per-sheet.

W2 1099 Filing Due Dates
Options to Print 1099-nec Forms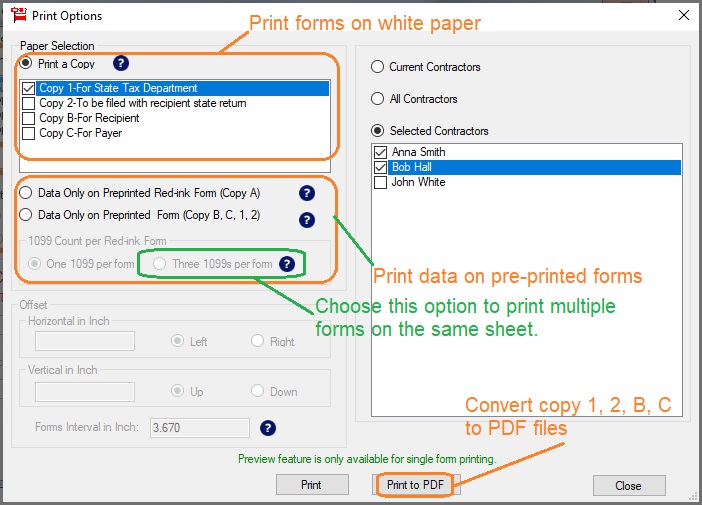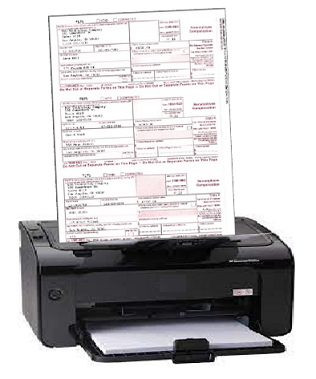 1099 NEC Recipient copy
You can print recipient copies on white paper.


One form per sheet format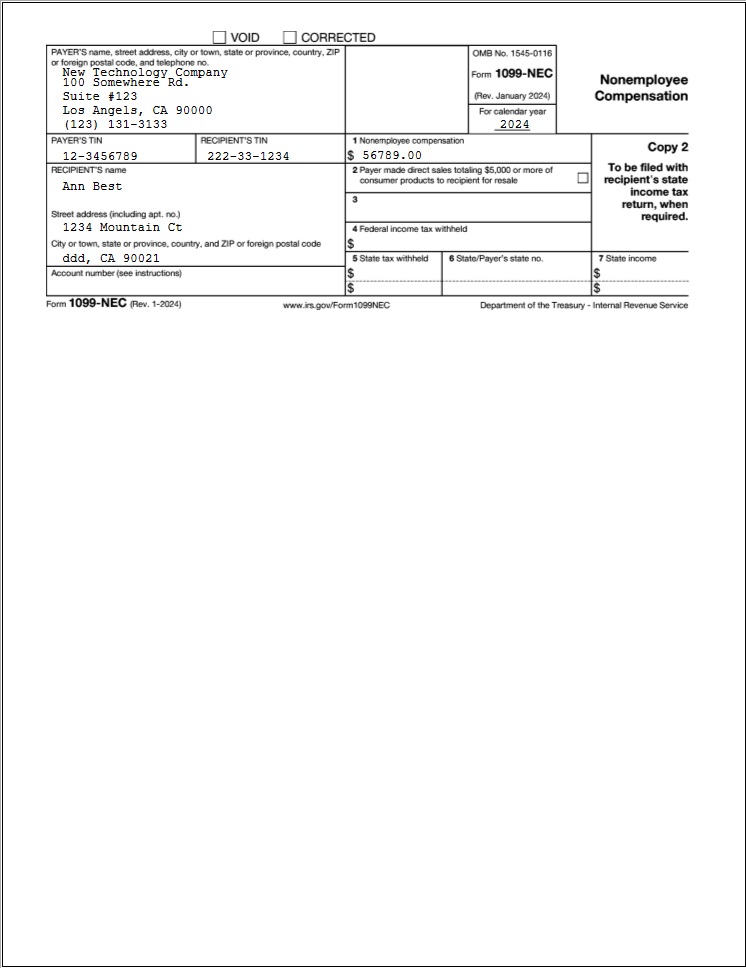 Three forms per sheet format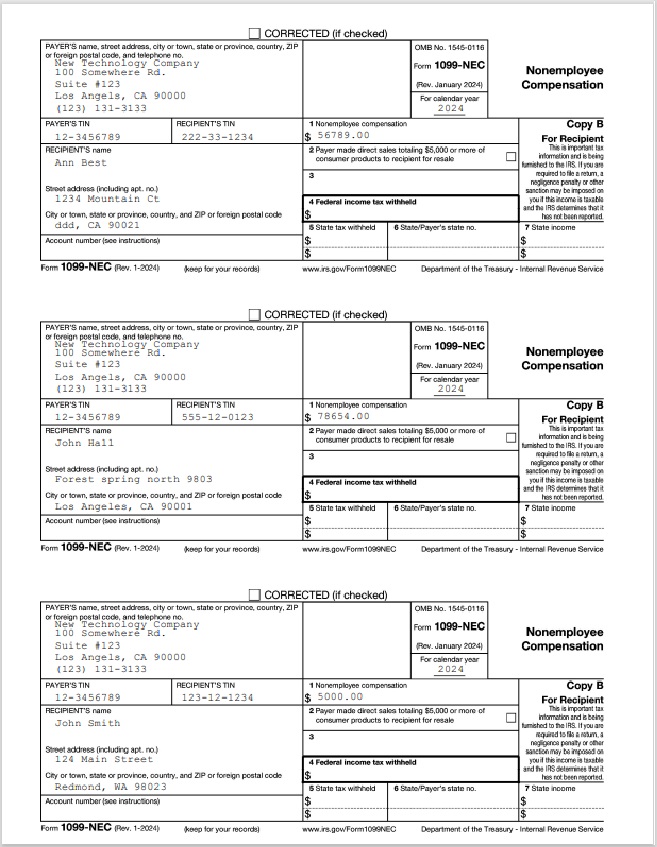 1099 NEC Copy A You can need to print 1099-NEC copy A for IRS on red forms.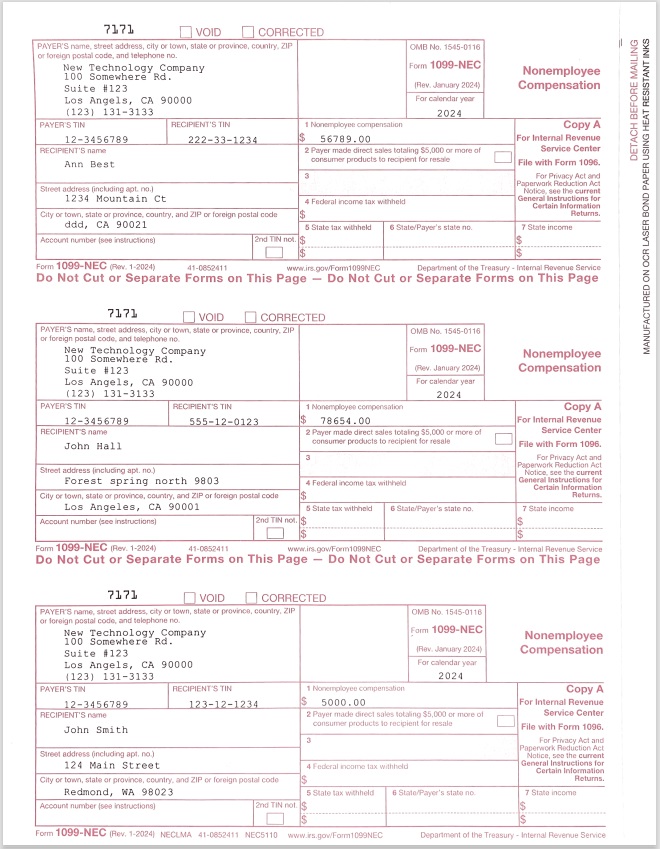 Print data only for pre-printed forms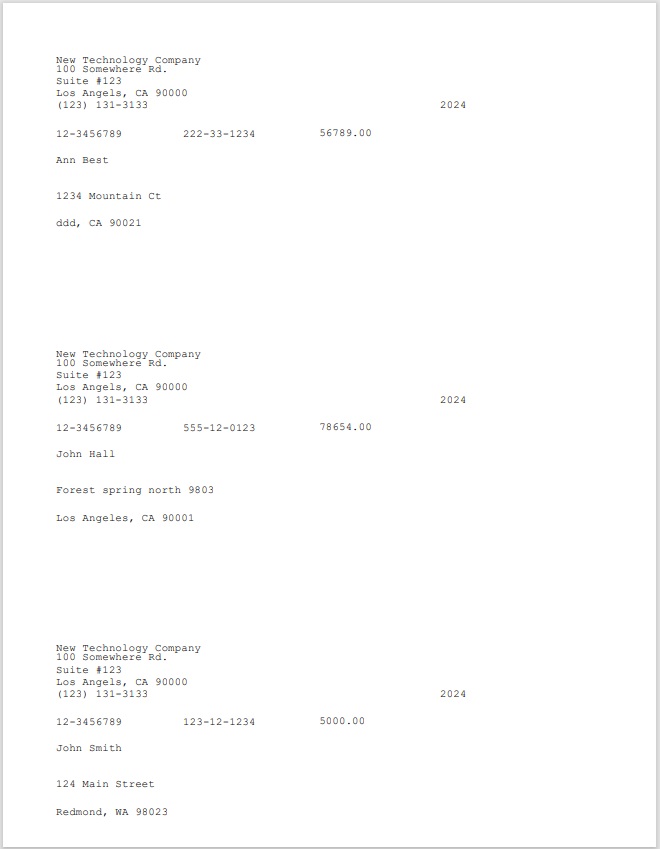 ---
ezW2 software can prepare, print and efile forms W2, W3, 1096 and 1099.

If you do not have ezW2 software installed, you can download the trial version for free from halfpricesoft.com. No registration needed and no obligation. You can follow the step by step online instructions to finish the installation in minutes

This W2 1099 software is compatible with Windows 11, 10, 8, 7, XP, 2003 and other Windows computers.


---
---
Related Links
How to print Form W3
1099-nec, 1096 (For ezW2 latest version)
How to print Form 1096
1099-misc, 1096 (for ezW2 2019 and earlier version)
To print the current 1099-misc forms, please use ez1099 software.

(Note: ezW2 2019 and previous versions support 1099-MISC forms. You need to use the new Form 1099-NEC to report nonemployee compensation during the current tax season..)


W2C, W3c
- Learn more about W2C and W3C


More Forms
- Learn more about 1099s software (1099A, 1099B, 1099C, 1099CAP, 1099DIV, 1099G, 1099H, 1099INT, 1099LTC, 1099MISC, 1099-nec, 1099OID, 1099PATR, 1099Q, 1099R, 1099S, 1099SA)

- Learn more about 1098s software (1098, 1098C, 1098E, 1098 T) software

- Learn more about 5498s(5498, 5498ESA, 5498SA) software

- Learn more about W2G, 1097BTC, 8935, 3921, 3922 software

- Learn more about how to file ACA Form 1095 & 1094 to federal and states