ezW2Correction Guide: File W2C and W3C Electronically
How to efile W2C and W3C to SSA
Efile W2C and W3C feature is available with ezW2Correction 2015 and later Enterprise version.
step 1. Start W-2c software
If you have not installed ezW2Correction software, you need to
download ezW2Correction
and install it first.
After you installed ezW2Correction, you see the a desktop shortcut icon. You can double click it to start ezW2Correction software.

Step 2. Set up company
You can click the top menu "Current Company->Company". You need to enter the general company information for w-2c, such as Company Name, Address, Tax ID and others.
Step 3. Fill Out W-2C Form(s)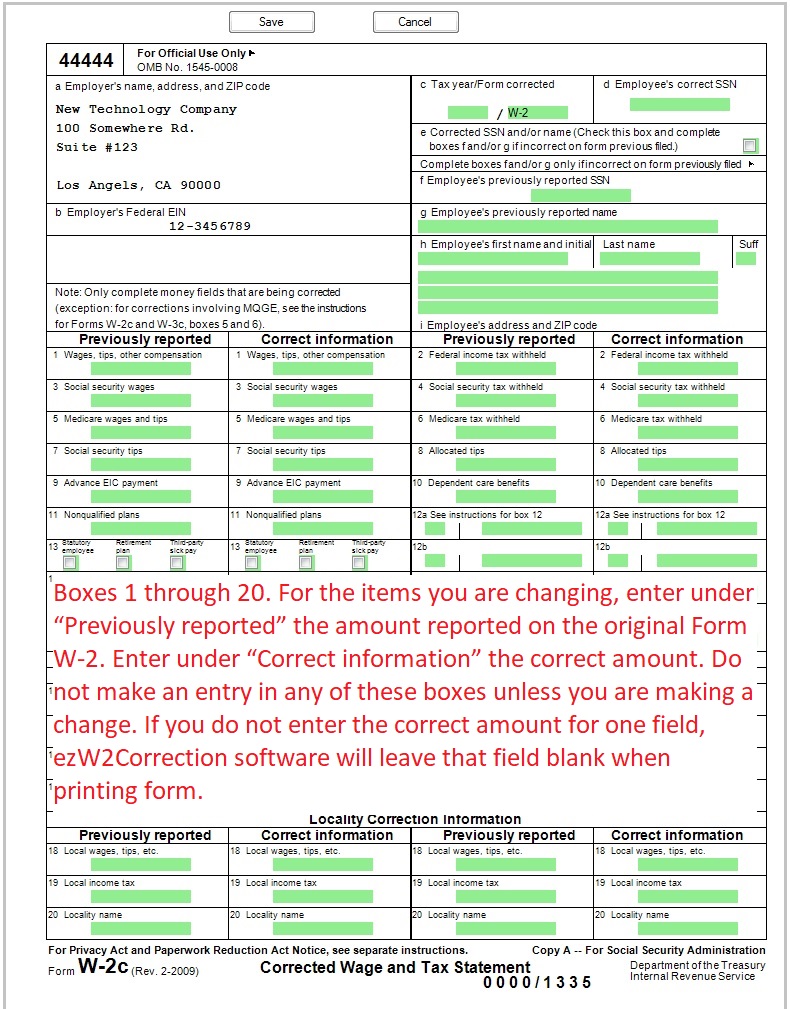 Step 4. Fill out W-3C Form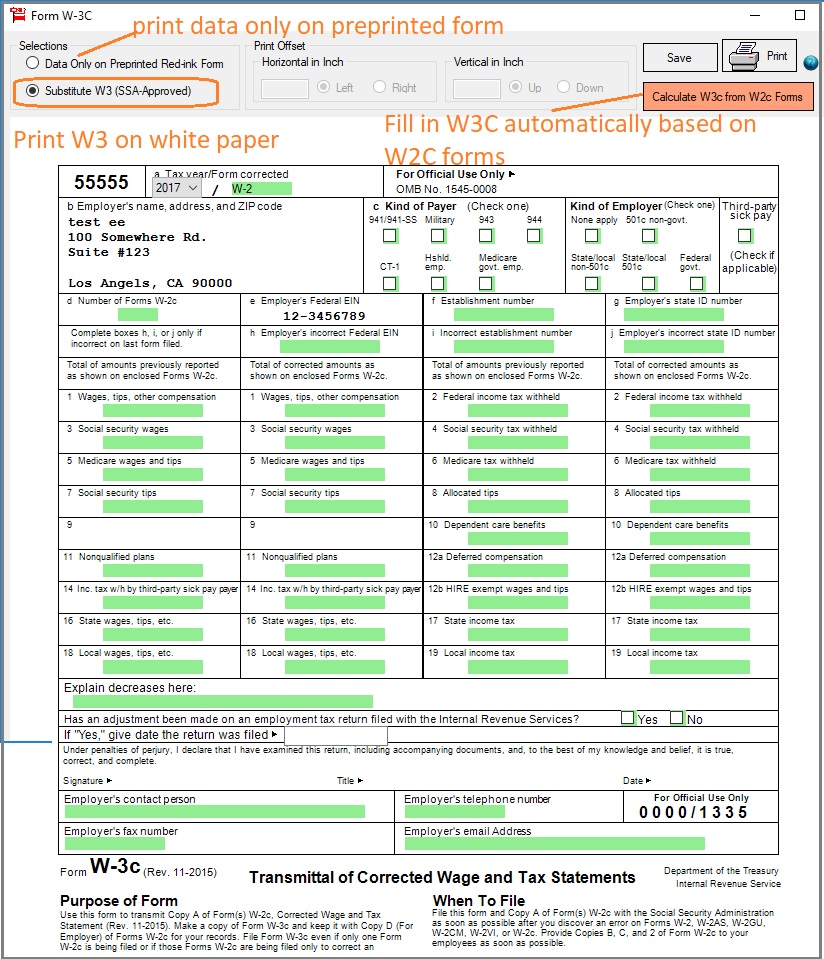 Step 5. Generate W2C W3C eFile Document
Click the ezW2Correction software top menu "Current Company->eFile W2C" to view eFile screen.
- Enter submitter information If you do not have efile User ID(USER IDENTIFICATION), please refer to this article about
how to apply W2/W2C Efile User ID
- Enter contact information where correspondence should be sent.
- Click the "Create file" button to generate the eFile document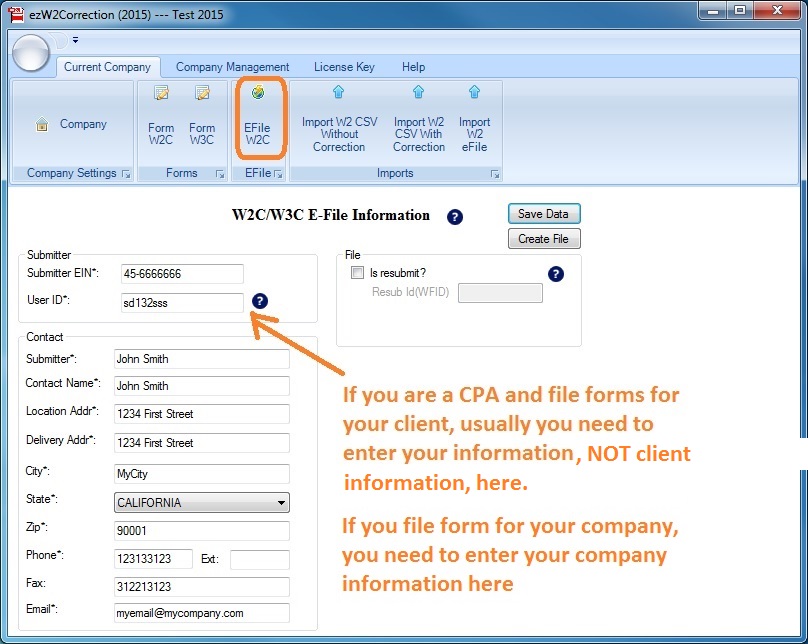 Click to view larger image
Step 6. Navigate to SSA site and upload this document
The efile document is .txt file. You can upload this file to SSA site. ezW2Correction generates one file for each company account.
If you are a CPA, you should generate one file for each client and upload these files to SSA
http://www.ssa.gov/bso/bsowelcome.htm
Click here to view step by step guide on how to upload the EFILE document to SSA site
Note:
1. The transmittal amount showed on eFile document is summed up from W2C box 1 to box 12.
2. This efile feature is for SSA Federal reporting only, not for state.
3. ezW2Correction allows user to set up unlimited companies with one flat rate. So if you have multiple companies or you are an accountant, you can add new company by clicking top menu "Company Management->New company"
4. The data import feature and efile feature are not available with basic version. You can view
ezW2Correction software feature list
here.
---
Related Links
Form W2C and W3C